Article
Insider: Hot Dish November 2012
Sun Garden Café's Green Flash Salad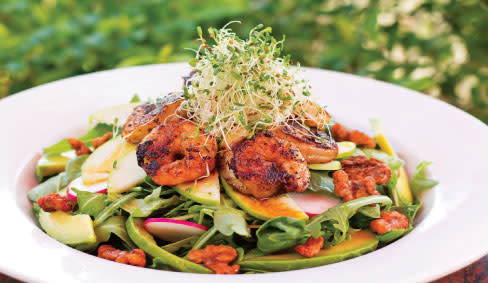 While I've never seen the legendary "green flash" on the horizon at sunset, I can tell you the Green Flash Salad at Sun Garden on Siesta Key will make you a true believer in all things green. Fresh baby arugula and baby spinach, with a generous portion of sliced avocado, sliced radishes, julienne of crisp apple and house-spiced walnuts, are tossed with a light ginger vinaigrette. Large, perfectly seared blackened shrimp are the crowning glory ($14.95).
Don't wait for sunset, though; Sun Garden is open for breakfast and lunch only.
Sun Garden Café,
210 Avenida Madera, Sarasota. (941) 346-7170. Read more dining news at chef Judi Gallagher's "Foodie's Notebook" blog.