Article
Hot Dish: Café Italia's Veal Parmesan
Sarasota dining: This month's Hot Dish is Cafe Italia's veal parmesan.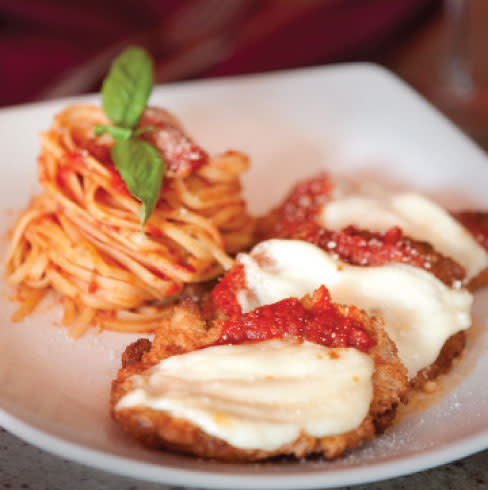 Tucked in between the Target store and Firehouse Subs on Fruitville Road lives Café Italia, a little Italian café that serves the best veal Parmesan. And you know how seriously we take our veal Parmesan.
The tangy, slightly acidic tomato sauce—part of what I consider a perfect dish—is what I classify as a true red sauce. Now take tender veal scaloppini dipped in bread crumbs and gently sautéed before topping with shredded mozzarella cheese. By the time this classic Mona Lisa of veal comes to your table, the edges are browned, the cheese is gooey and the sauce has enveloped the veal tucked over a side of spaghetti. It comes with a fresh salad with an amazing balsamic vinaigrette; expect a takeout box for a delicious veal parm sandwich the next day
Café Italia, 5406 Fruitville Road Sarasota. (941) 343-9978. Read more dining news at chef Judi Gallagher's "Foodie's Notebook" blog.