Article
The Players' She Loves Me
Arts editor Kay Kipling reviews this romantic musical.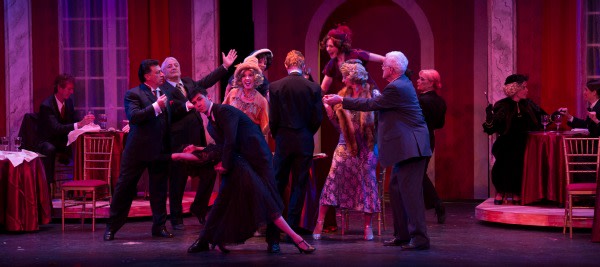 By Kay Kipling
From the first time I ever saw it, I've always loved the musical She Loves Me, the adaptation of the play Parfumerie and the film The Shop Around the Corner, written by Joe Masteroff with music by Jerry Bock and lyrics by Sheldon Harnick. And of course it's especially touching to see a production of this romantic piece, which culminates around Christmastime, during the holiday season.
That said, it took me a little longer than I wanted it to before I could fall under the spell of She Loves Me in the Players' current production. That's not because of anything lacking in the voices of the cast, who handle lovely songs like Will He Like Me?, Dear Friend and the title tune with skill and clarity. It's more that, on opening night, anyway, there were hesitations in delivery and execution by some cast members, along with that old bugaboo of a lack of depth in the ensemble department when it comes to the mix of males.
But after a while the essential charm of She Loves Me took over. You probably know the story: At the Budapest shop of Mr. Maraczek (Bob Turoff), new employee Amalia (Michelle Anaya) and longtime clerk Georg (newcomer Matthew M. Ryder) clash at work, unaware that they are actually each other's secret pen pals. Their relationship lies at the heart of the show, but there's also time to feel for the love life of Ilona (Sue Cole), forever tormented by the caddish Kodaly (Peter Salefsky), and for Maraczek himself, whose marital problems cause a rift with Georg.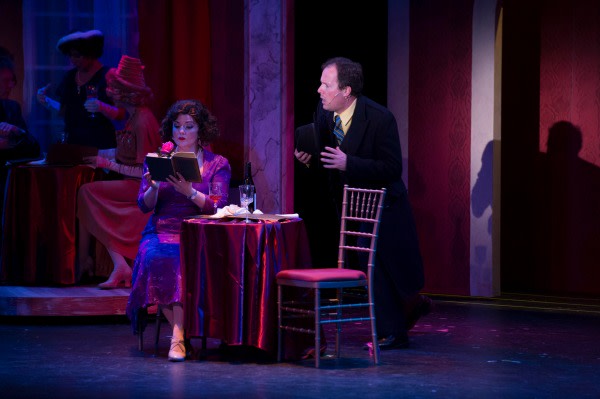 Young delivery boy Arpad (AJ Cali, a bright spot throughout and especially on his Act II number Try Me) and family man Ladislav (Ken Basque, whose comic support is welcome here) may not have such romantic difficulties, but they're concerned with either moving up at work or, in Ladislav's case, simply maintaining the status quo. And then there are all those demanding shoppers…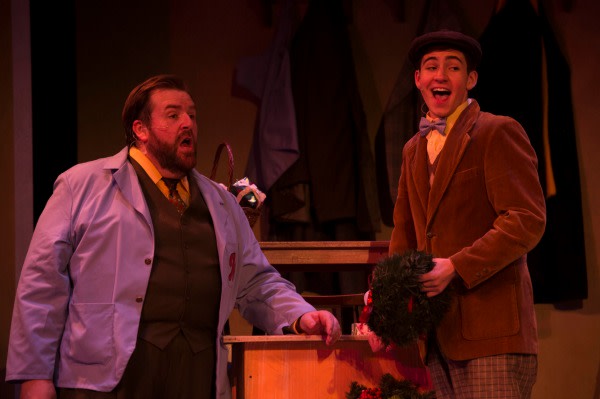 For the most part, director Bob Trisolini moves the story along well, with the right tones of humor and warmth. Act II feels much stronger in performance than Act I here, especially on triumphant numbers like Vanilla Ice Cream and Twelve Days to Christmas.
But leads Ryder and Anaya are a draw throughout, and Anaya's vocals really soar when they need to, backed by musical director Teresa O'Connell and her small orchestra. Cole is likable and spirited as the lovelorn Ilona, although her pairing with Salefsky isn't as convincing as that of Ryder and Anaya. And there's nice interplay between Turoff and Cali, and Turoff and Ryder, in their father-and-son-like relationships.
By the end of the evening, I was definitely more in the holiday spirit than when I entered the theater. She Loves Me continues through Dec. 20; for tickets, call 365-2494 or go to theplayers.org.