Article
Your Guide to Sarasota's 2015-2016 Arts and Entertainment Season
Must-see shows, bright new stars and more.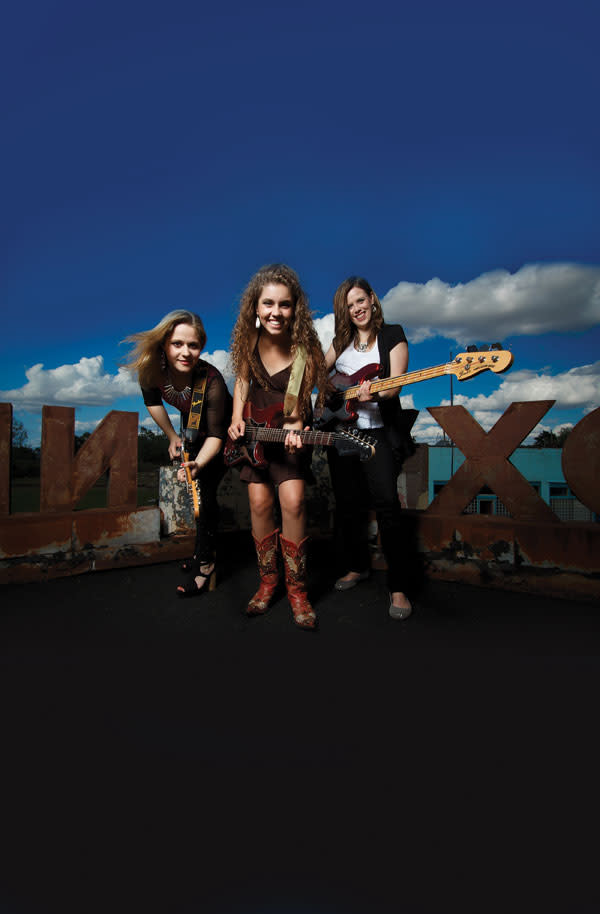 Girls with Guitars
Bradenton Blues Festival
Months of preparation and preview concerts lead up to the big day of the Bradenton Blues Festival, Dec. 5 along the city's Riverwalk. Get ready for a full blast of the blues (along with plenty of food and drink) as the fest gets underway at 11 a.m. with Girls with Guitars (shown here) and continues with a line-up of bands including Super Chikan and the Fighting Cocks, Larry Garner, Mike Zito and The Wheel, Joanna Connor, Rick Estrin and the Nightcats, and headliner Janiva Magness (see "Art Star," below). Presented by Realize Bradenton, the festival benefits the organization's youth, art and music programs that are free to the community. bradentonbluesfestival.org
Hands on a Hardbody
In a Players season where not a single one of the Broadway series shows has ever been produced on its stage before, there's a lot to like. But we're intrigued most by the musical Hands on a Hardbody, which features a book by Doug Wright (I Am My Own Wife) and songs by Trey Anastasio of Phish (with Amanda Green). It's a piece about 10 hard-luck Texans fighting to keep at least one hand on a brand-new truck in order to win it, and artistic director Jeffery Kin says, "It is a truly American story, with a truly American soundtrack." Onstage Feb. 17 through March 6; 365-2494, theplayers.org
One Man, Two Guvnors
Florida Studio Theatre's mainstage season promises to get off to a rousingly funny start with One Man, Two Guvnors, an adaptation by Richard Bean of Goldoni's commedia dell'arte masterpiece Servant of Two Masters that was a smash both in London (where it starred current late-night host James Corden) and in New York. No word at press time on who will play the harried servant here, but directing the shenanigans is Joe Discher, who's done a lot of work with the Shakespeare Theatre of New Jersey. Onstage at the Gompertz Theatre Nov. 18 through Jan. 3, to make your holidays bright. 366-9000, floridastudiotheatre.org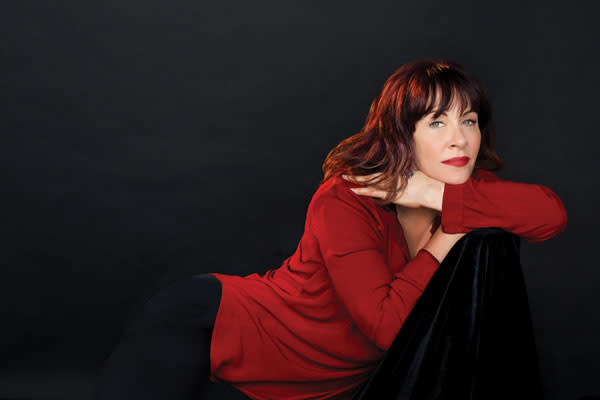 ART STAR: Janiva Magness
Janiva Magness, who's headlining the Bradenton Blues Festival Dec. 5, has the blues in her soul. Growing up in foster homes after her parents died, she made her own way in life from a young age; and, she says, "I never found another genre that makes sense to me. Blues is the music of hardworking American folks, and we use it to get through tough times or celebrate the good times." Magness, who has had multiple wins as Contemporary Blues Female Artist of the Year and has been named B.B. King Entertainer of the Year, has released 10 albums, but her most recent, Original, boasts the most songs—seven—co-written by Magness herself. "That's a deep level of vulnerability, for sure," she admits. "But songwriting is a deeper level of connection, too." Spending between 100 and 150 days and nights on the road, Magness occasionally plays piano or cigar box guitar onstage, but she mostly sticks to her powerful vocals, saying simply, "That works for me."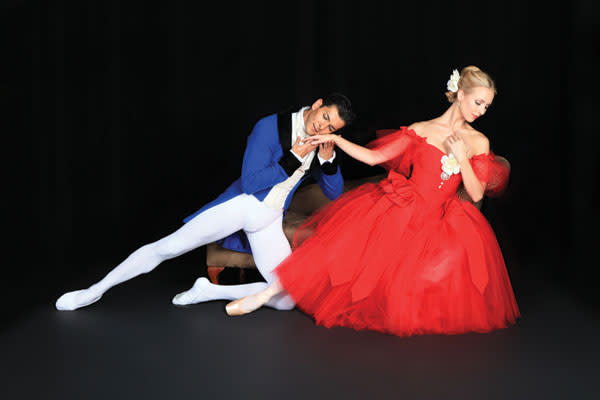 Sarasota Ballet Premieres
After scoring with crowds and critics alike last summer at the prestigious Jacob's Pillow Dance Festival in Massachusetts, what's next for the Sarasota Ballet? Judging by the programs for its 25th anniversary season (an impressive milestone for any dance company), premieres, premieres, premieres. Director Iain Webb and his dancers aren't resting on any laurels, paying tribute to three Knights of the British Ballet with performances Nov. 20 and 21 at the Sarasota Opera House (and featuring live music). Those Sarasota premiere performances offer Sir Kenneth MacMillan's Concerto, Sir Peter Wright's Summertide, and, perhaps most eagerly awaited, Sir Frederick Ashton's Marguerite and Armand—making ours the first American company to bring this piece into its repertoire. More premieres to come in January and April, too. 359-0099, sarasotaballet.org
All The Way
Following up on issues of America's racial divides after its production of West Side Story, Asolo Rep takes a look at a crucial year in the civil rights movements with All The Way by Robert Schenkkan, the play that starred Bryan Cranston as LBJ on Broadway. It's 1964, and having just become president following the assassination of John F. Kennedy, Lyndon Baines Johnson is determined to both pass the landmark Civil Rights Act—and be elected to the highest office in the land in his own right. No word at deadline on who will portray the master politician, but it's a role worth putting on the jowls for. Onstage in rotating rep Jan. 8 through April 9. 351-8000, asolorep.org
Robin Roberts
Longtime ESPN sportscaster, current Good Morning America anchor, and two-time cancer survivor Roberts will no doubt receive thunderous applause when she appears in the Ringling College Library Association's Town Hall series March 7 at the Van Wezel—as much for her courage and inspiration in the face of health challenges as for her charismatic on-air personality and global reporting. She'll talk about the life lessons she's learned and take a few questions from the audience, too. 925-1343, RCLAssociation.org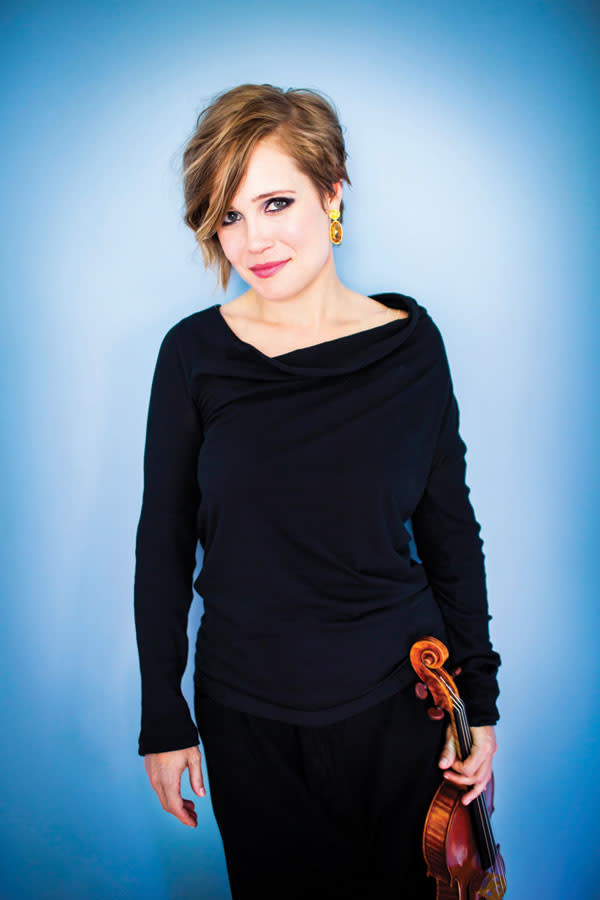 ART STAR: Leila Josefowicz
Violinist Leila Josefowicz's official biography reads familiar, though impressive: Child prodigy starts the Suzuki method at the age of 3, makes her Carnegie Hall debut at 16, signs her first recording contract while still in her teens and goes on to receive a prestigious MacArthur Fellowship and collaborate with composers like John Adams and Esa-Pekka Salonen, who write concertos just for her. But Josefowicz, appearing with the Sarasota Orchestra in its Masterworks series, has one credit to her resume not every violinist can claim: She worked part-time as a model for Chanel when she was 20. "They wanted someone from the classical world, and I fitted the bill," she told The Telegraph a few years ago. In Sarasota she'll play Sibelius' Violin Concerto in D. Minor, Op. 47, Dec. 4, 5 and 6, in concerts that will also feature the world premiere of Sarasotan Jerry Bilik's Symphony in M-L.
An Evening with Sophia Loren
Mamma mia, what can you say about an international film icon like Sophia Loren? You can start by mentioning her 1962 Oscar win for Two Women (the first ever for a foreign-language performance), throw in the names of a few of her most famous costars (Cary Grant, Clark Gable, Marlon Brando, and of course Marcello Mastroianni), and perhaps add that, at the age of 81, she is still absolutely stunning. But hear more from the lady herself when she answers questions about her career, along with presenting notable film clips, March 31 at Van Wezel. 953-3368, vanwezel.org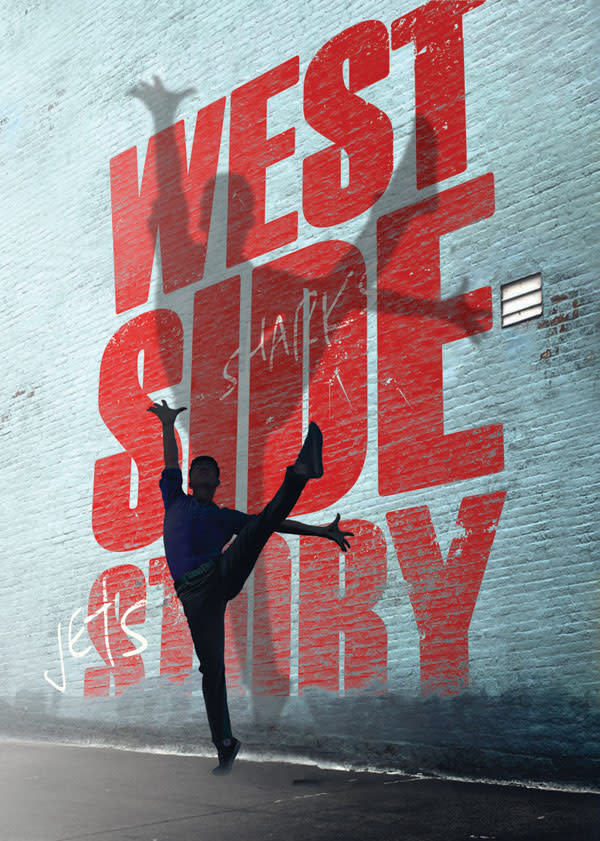 West Side Story
That classic tale of star-crossed lovers, West Side Story, opens the Asolo Repertory Theatre's season, Nov. 13 through Dec. 27, and it's both directed and choreographed by Joey McKneely, who learned the show's  iconic dances at the feet (so to speak) of legend Jerome Robbins. McKneely appeared in Jerome Robbins' Broadway and has directed West Side Story all over the world, so his credentials are certainly solid. For his Tony and Maria, he has Marc Koeck and Jenna Burns, both young newcomers to the Asolo Rep stage—plus a full cast of Jets and Sharks ready to rumble. 351-8000, asolorep.org
ART STAR: Ben Vereen
During his more than 50-year career, actor-singer-dancer Ben Vereen has played a number of memorable roles, including Judas in Jesus Christ Superstar on Broadway, Leading Player in the Broadway bow of Pippin (for which he won a Tony), and, of course, Chicken George in the landmark TV miniseries Roots. Of performing in rock musical Hair in the late '60s, Vereen says what he remembers most about the show is the message: "We were tired of war and corruption, and young people were saying, 'Give love and peace a chance.'" Now it's Vereen's turn to recreate that atmosphere with another generation of players, when he directs Venice Theatre's production of Hair, Nov. 10 through Dec. 12. Vereen first appeared in Venice with his Steppin' Out with Ben Vereen concert, and he and artistic director Murray Chase discovered they both were eager to bring Hair back to the stage. "I want the [cast] to have the experience I did," says Vereen. "Hopefully the show will answer some questions for them."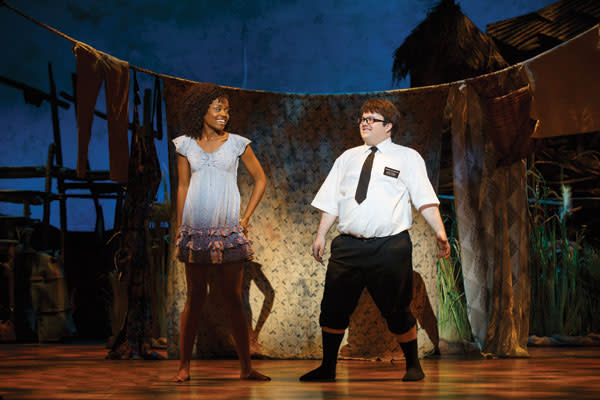 The Book of Mormon
Are you ready to laugh until you cry—albeit with the occasional shocked gasp of disbelief? Then you may be ready for The Book of Mormon, above, heralded by The New York Times' Ben Brantley as "the best musical of this century." Since it springs from the minds of South Park creators Trey Parker and Matt Stone (along with Robert Lopez of Avenue Q fame), it's no surprise that it's fairly raunchy in its tale of naive young Mormon missionaries encountering restless natives in the heart of Africa—but sensitive souls, be forewarned. Onstage Feb. 9-14 at Van Wezel Performing Arts Hall. 953-3368, vanwezel.org
Sarasota Opera's Verdi Cycle
It's come at last—the culmination of the Sarasota Opera's quarter-century-plus Verdi Cycle, presenting every musical note intended for performance ever written by the master. The 2016 winter season commences with the Sarasota Opera premiere of his masterpiece Aida, conducted by (who else?) artistic director Victor DeRenzi, whose love of Verdi has no limits. We don't promise there will be elephants onstage for the performances, which begin Jan. 30 and continue through early March. But we do know that even Aida isn't the last word on the cycle; Verdi's The Battle of Legnano has that honor, later in February and March, accompanied by a panoply of related events: recitals of his music, a Verdi conference with international experts, and a grand finale concert. 328-1300, sarasotaopera.org
Ma Rainey's Black Bottom
Westcoast Black Theatre Troupe started its season with the large-scale musical The Color Purple, starring, among others, Tarra Conner jones (yep, lowercase "j"), who knocked audiences out with her belting bravado in WBTT's Cotton Club Cabaret over the summer. That show continues through Nov. 21, so if you haven't seen it yet, you still have time. But get ready also to see and hear jones as the title character in the company's next installment in playwright August Wilson's Pittsburgh Cycle, Ma Rainey's Black Bottom. The only one of the 10 plays in the cycle not actually set in Pittsburgh, Ma Rainey takes place in a Chicago studio where the blues legend and her band are struggling to get her songs recorded, facing the obstacle of a tight-fisted white producer. Onstage Jan. 13 through Feb. 20; 366-1505, westcoastblacktheatre.org
Eastern Art at The Ringling
With the long-awaited opening of the John & Mable Ringling Museum of Art's Center for Asian Art—a home for the museum's permanent Asian art collections—coming in February, the Ringling is also focused on art from Asia in an exhibition in the Searing Wing, curated by Christopher Jones. Samurai: The Way of the Warrior promises to revive memories of those classic Kurosawa films, with suits of armors, swords, helmets, saddles and more related to the Samurai tradition (on view Jan. 15 through April 17). That's followed by Ink, Silk and Gold: Islamic Art from the Museum of Fine Arts in Boston, featuring more than 100 works in almost every medium, ranging from the eighth to the 21st century and from Spain to Indonesia. Explore this world, so little known and understood by many Westerners, Feb. 5 through May 1. 359-5700, ringling.org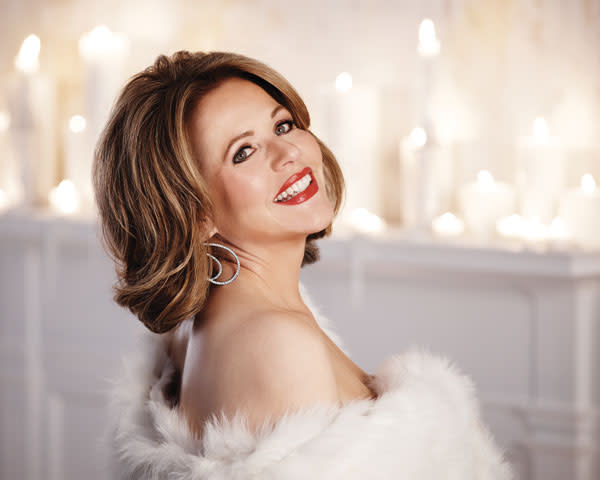 ART STAR: Renée Fleming
There's no hiding the excitement in the voices of Van Wezel Performing Arts Hall executive director Mary Bensel and her Sarasota Orchestra counterpart Joe McKenna when they talk about how they finally nabbed opera star Renée Fleming to perform at the Van Wezel on Jan. 27. For Bensel, the diva has been a hot pursuit for years, but "The stars didn't align," she says, until she discovered that Fleming was performing in Miami this season and might have a spot for another Florida concert. Since Fleming only performs with symphony orchestras, the next step was coordinating with Sarasota Orchestra to plan a program of opera classics and perhaps a few vocal surprises. Fleming likes to encourage female conductors, so she agreed to perform under conductor Anu Tali's baton in a win-win situation for all. The four-time Grammy winner will make her Sarasota debut in an evening that doubles as the orchestra's annual gala, with an after-party including a meet-and-greet with the soprano hosted by the Van Wezel Foundation. Bellissima!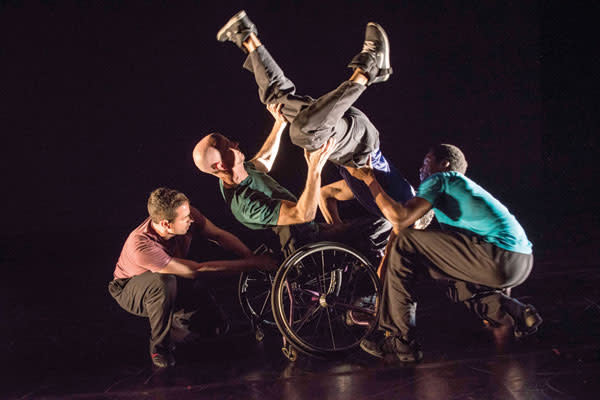 Sarasota Contemporary Dance: Retrospect
The former Fuzion Dance Artists troupe is celebrating its 10th anniversary of presenting modern dance in the community with a new name—Sarasota Contemporary Dance—and a Retrospect event (March 17-20 at New College of Florida's Hamilton Center's theater) that looks at some of the most acclaimed choreographic work by artistic director Leymis Bolaños Wilmott. The performances also welcome back some former company members. 359-0099 ext. 101, fuziondance.org
Sarasota Film Festival
At this point in the season, nobody—truly, nobody—knows what to expect of the annual film fest, set for April 1-10; there are hundreds of films to be screened by the artistic staff and at least a handful of parties to be planned by the development team. But, if past years are any guide, there will be some exciting new movies shown at downtown's Hollywood 20, some late-night fun, and some entertaining reminiscences and tales from visiting celebrities. 366-6200, sarasotafilmfestival.com
Disney's The Little Mermaid
The Manatee Players have had great success the past couple of seasons presenting family-oriented "feel-good" musicals (Tarzan, Shrek the Musical) not previously done by local theater companies. Artistic director Rick Kerby follows up on that string this year with Disney's The Little Mermaid (onstage Dec. 3-20 at the Manatee Performing Arts Center), aided by musical director Aaron Cassette in a production that Kerby says also boasts elaborate special effects including flying and aerial tricks and, one assumes, a seemingly underwater set by Ken Mooney. 748-5875, manateeperformingartscenter.com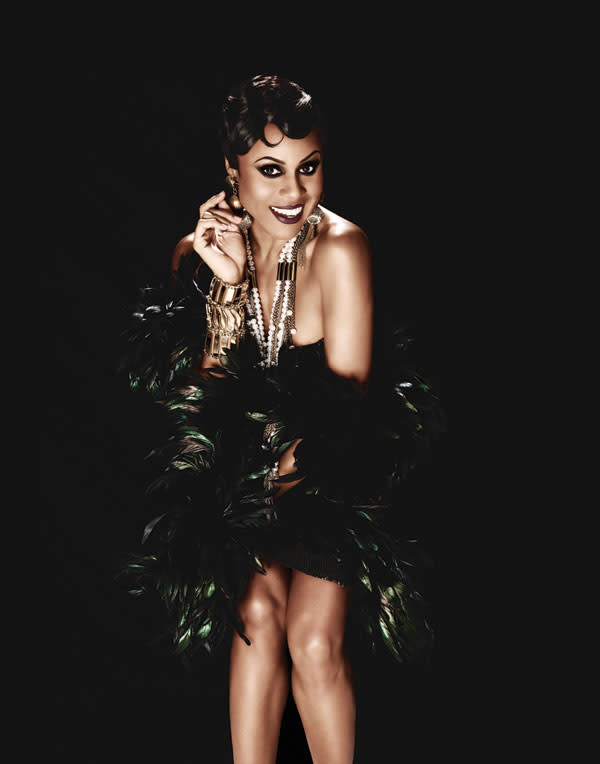 ART STAR: Deborah Cox
For Deborah Cox, portraying pioneering singer-dancer-actress Josephine Baker in Asolo Rep's world premiere of Josephine (April 29 through May 29) is a dream long in the making. Cox, who's best known for her R&B and dance music hits, first became aware of Baker when she saw an HBO biopic about her. "I felt a connection right away," Cox says. "And when I began touring as a backup singer for Celine Dion, I found memorabilia of Josephine all over France." The show, which features songs by Stephen Dorff and John Bettis, is set in a five-year period, starting in 1935, when Josephine was the star of the Folies Bergere. "She falls deeply in love with a prince, but it's also about her need for acceptance after the rejection she found in America," says Cox. "I'm involved with human rights equality—I have a big LGBTQ following—and I admire what a fighter she was, against racism, sexism, and eventually even ageism. I've just found so many parallels with her and myself."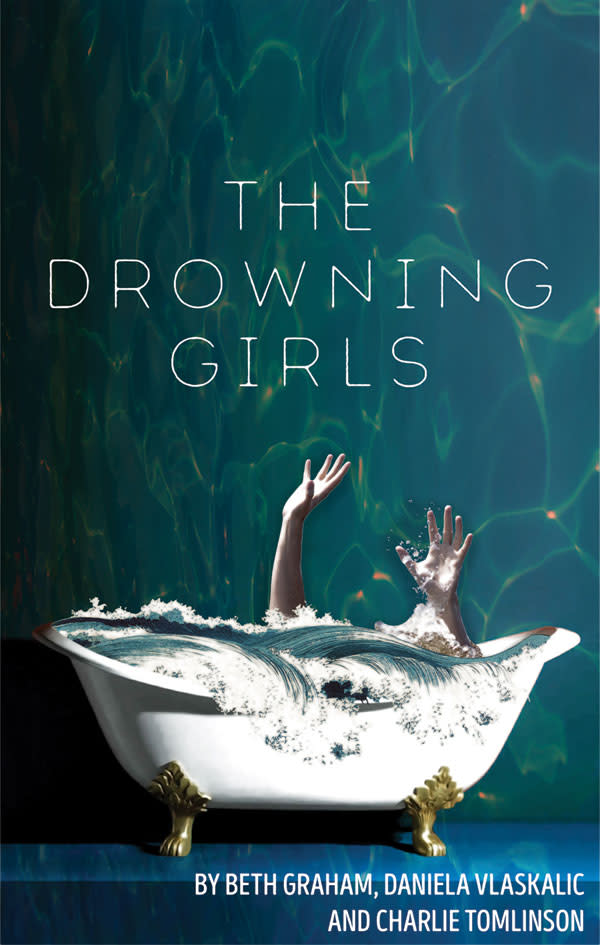 The Drowning Girls
If you, like us, hold an unhealthy fascination with long-ago murders in merrie olde England, Urbanite Theatre's The Drowning Girls (onstage April 22 through May 22) could be just your cup of tea. Based on the true story of three brides drowned in their bathtubs by their serial killer-bigamist-husband, this work by Beth Graham, Daniela Vlaskalic and Charlie Tomlinson allows the three very different women to return to life to explain why and how they each—unluckily—fell for George Joseph Smith. The play is about more than murder, though, revealing in each tale how limited the choices were for women of their time and class. 321-1397, urbanitetheatre.com
Josephine
The world's attention to singer-dancer-actress Josephine Baker has waxed and waned over the years since Baker, born into poverty in St. Louis, became the toast of Paris stages in the 1920s and beyond. It's waxing again with the world premiere of Josephine at Asolo Rep, April 29 through May 29, a new musical (like West Side Story, directed and choreographed by Joey McKneely) revolving around Baker's shows at the Folies Bergere, her love affair with a Swedish prince, and her involvement in the French Resistance during World War II. Deborah Cox (see "Art Star") faces the challenge of portraying la belle Josephine. 351-8000, asolorep.org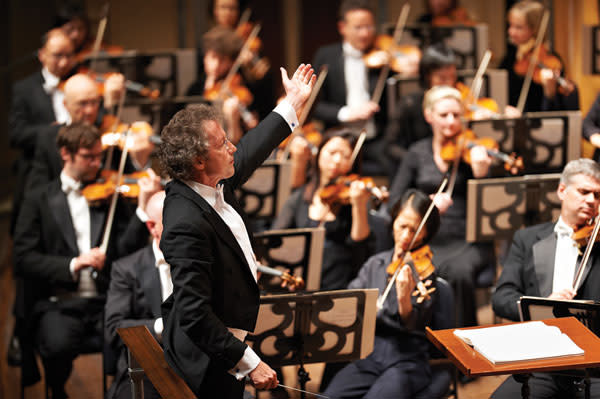 The Cleveland Orchestra
The Cleveland Orchestra, right, continues to enjoy a sterling reputation among America's orchestras, which is why it's so exciting that the company is returning to Sarasota as part of the Sarasota Concert Association's 71st season of presenting great classical music. Franz Welser-Möst conducts the orchestra in performances of Tchaikovsky's SymphonyNo. 1, Op 13, Mozart's Symphony No. 35, and Ravel's La Valse, in a daytime concert (a departure from usual times), at 3 p.m. Jan. 31 at Van Wezel Performing Arts Hall. To see if any tickets remain in this subscription series, call 225-6500.
Hair
Even if Tony-winning actor-singer-dancer Ben Vereen weren't directing Venice Theatre's production of Hair (see "Art Star"), it would still feel like the time is ripe for a presentation of this "American Tribal Love Rock Musical" by Galt MacDermot, Gerome Ragni and James Rado, not seen on local stages for some years. But that Vereen, who was in the original Broadway cast, is at the helm of the counterculture classic is raising our expectations—and excitement level. Performances Nov. 10 through Dec. 12; and yes, mature themes and nudity are included. 488-1115, venicestage.com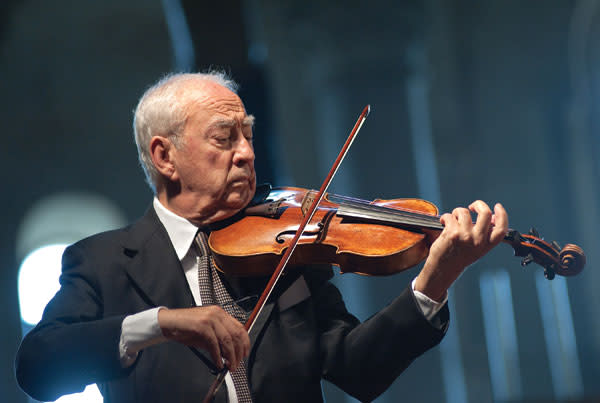 La Musica International Chamber Music Festival
The festival proudly marks its 30th anniversary of presenting classical music to local audiences this season, with concerts set for April 4, 7, 10 and 13 at the Sarasota Opera House (and other events at other venues, too). And two of the fest's artists—violist Bruno Giuranna, above, and pianist Derek Han—have performed every single season, which is quite a record. Along with sonatas and chamber works by the usual suspects—Dvorak, Brahms, Beethoven, etc.—the festival also presents the world premiere of a commissioned piece by Sarasota-based composer Jerry Bilik, on April 16, and Mozart's Eine Kleine Nachtmusik April 4—the first piece of music played at the first festival 30 years ago. 366-8450 ext. 7, lamusicafestival.org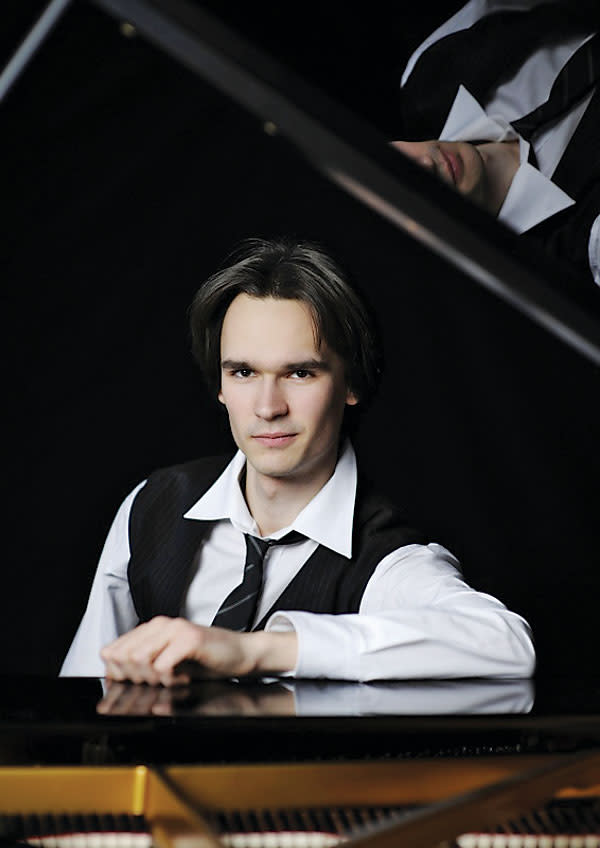 Sarasota Orchestra Masterworks
Remember the scene in the 1996 movie Shine, where young pianist David Helfgott plays the famously demanding Rachmaninoff Piano Concerto No. 3—and has a mental breakdown from the strain immediately after? We don't expect the latter to happen when Estonian-born Mihkel Poll, right, tackles the piece in the orchestra's Masterworks series (Jan. 7-10), but there will still be keyboard fireworks from Poll, who has won several prizes in important competitions and recently released his debut CD. Also on the program: works by fellow Russian geniuses Tchaikovsky and Dunayevsky. Poll's compatriot, Sarasota Orchestra music director Anu Tali, conducts. 953-3434, sarasotaorchestra.org
Circus Sarasota
Guess who's back to headline this year's Big Top extravaganza Feb. 12-28—Sarasota's own clown/daredevil Bello Nock, with that trademark tower of red hair and, undoubtedly, some new and nerve-racking stunts to make us shiver. Also in the line-up: foot juggling by Deborah Maloku, an acrobatic mountain bike act from Marc Giely, speed juggling from Mario Berousek, an aerial bubble act featuring Shannon Monni, hand balancing quartet the Pellegrini Brothers, horses trained by Sylvia Zerbini, and the Dominguez Poodle Revue. Also, of course, ringmaster Joseph Bauer Jr. and Queen of the Air Dolly Jacobs. 355-9805, circusarts.org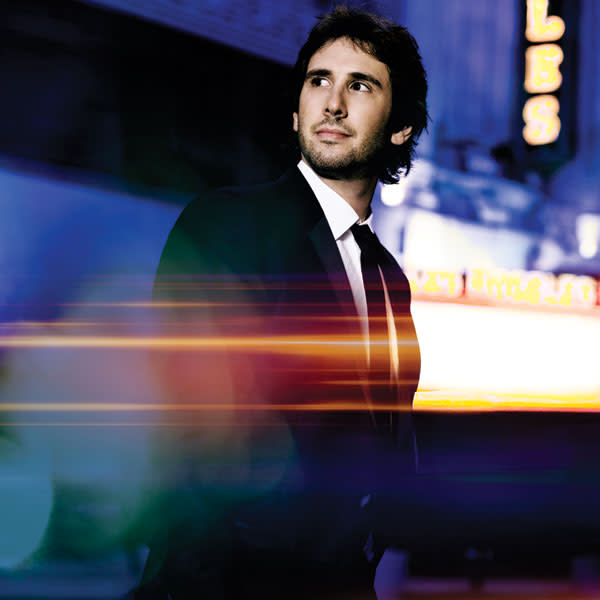 Josh Groban
You're going to have to set your DVR to record the annual Oscars telecast this Feb. 28, because that's the date pop superstar Josh Groban makes his bow at the Van Wezel. (It's also the evening of the Van Wezel Foundation's big fund-raising gala.) Groban will mostly perform songs from his latest album, Stages, which focuses on great Broadway tunes like You'll Never Walk Alone, Children Will Listen and Try To Remember, although his fans may persuade him to dip into his pop songbook as well. Tony Award winner Lena Hall (Hedwig & The Angry Inch) joins Josh onstage. 953-3368, vanwezel.org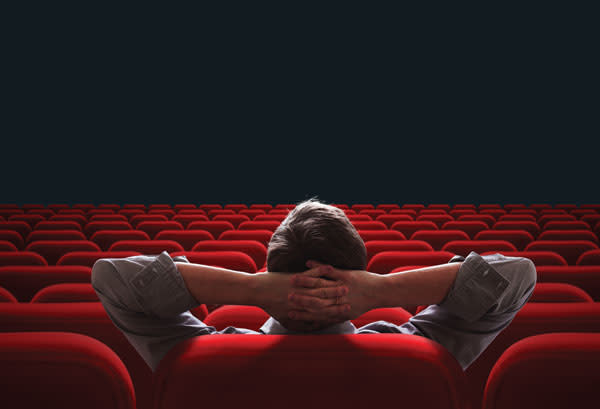 BEST SEATS IN THE HOUSE
Theater execs share their picks.
Let's just get it out of the way: "There are no bad seats here." That's what every box office manager and arts executive told us when we asked them to identify the best places to sit in their theaters. (And for the small WBTT and Urbanite theaters, that's probably true.) But then we pushed….
FLORIDA STUDIO THEATRE
"My favorite seats are in the back row: You can see the full stage and get the complete picture from the back. For most shows in the Keating, I sit on the landing behind Row J, and in the back aisle [behind the last row] of the Gompertz Theatre."— Rebecca Hopkins, managing director
THE PLAYERS
"Our first five rows are what we call premium seating. Since we don't have a center aisle, the most popular seats are third, fourth or fifth row center."—Michelle Bianchi Pingel, managing director
ASOLO REPERTORY THEATRE
"The center of the orchestra where our A+ seating section is gives the best vantage point. My favorite area is the mezzanine—the middle section—because it gives a great view of the stage as a whole." — Lydia Borowicz, ticket services manager
MANATEE PERFORMING ARTS CENTER
"I prefer the center of the mezzanine. This enables me to see everything that is happening on stage unfold in front of me. The most popular ones are the ones with most leg room (rows B, E and N)."— Janene Amick, executive director
VAN WEZEL PERFORMING ARTS HALL
"The Golden Circle is our most popular section, the center row from row 13 forward, but I prefer row 11, seat 1 on the left—it has more leg room. For a Broadway show, row 7 and above are best; for individual artists or comedians, get as close as possible. During orchestral performances I like row 20, and for dance I never go below row 8."—David Walker, box office manager
VENICE THEATRE
"On Venice Theatre's MainStage, I sit in our balcony or on the far left side of our house. In our Pinkerton Theatre, I tend to sit higher up or farther back, as I like to see the full performance area."—Barbara Mullen, box office manager
HISTORIC ASOLO THEATER
"For music, the acoustic 'bloom' is best in the orchestra, while for dance the tiers provide a view of the entire stage. The best seats are in the first row of the second tier—the traditional royal box. My personal favorite: On the sides of the top tier [because] I can move my chair right to the rail and have an absolutely unimpeded view of the stage."—Dwight Currie, curator of performance
SARASOTA OPERA HOUSE
"[Sometimes], I like to sit in the mezzanine, where you get a rich orchestral sound, a great view of the stage, and I can keep an eye on Maestro DeRenzi in the pit. But [usually] you'll find me in one of the pairs of seats in the back, next to the boxes. Unique to our theater, these seats favor the voices." —Richard Russell, executive director
VENICE PERFORMING ARTS CENTER
"Preferred sections [include] the balcony rows T-V, orchestra center row D-G seats 107-114, and orchestra house row D-L seats 2-20 on the right and seats 1-19 on the left. The best, in my opinion, is the center balcony. It offers a tucked-in and visually expansive view of the stage." —Cassandra Trascik, VPAC manager
For more Sarasota arts and entertainment news, click here. >>