Article
Venice Theatre Stage II's The Beauty Queen of Leenane
Arts editor Kay Kipling reviews this dark Martin McDonagh comedy-drama.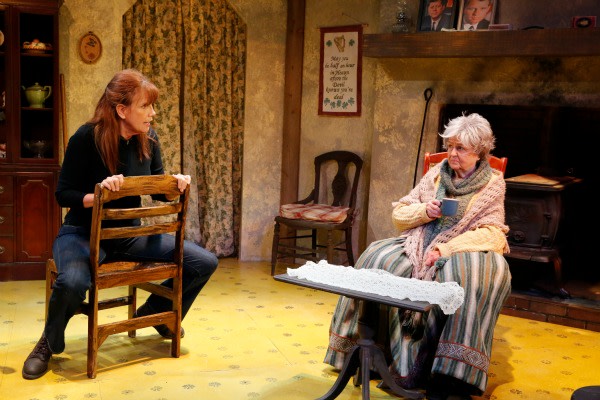 By Kay Kipling
Fans of playwright Martin McDonagh know better than to go into a production of one of his works expecting a happy ending—although there may well be some dark-humored chuckles along the way. Such is the case with The Beauty Queen of Leenane, now playing at Venice Theatre's Stage II.
McDonagh, whose other works include A Behanding at Spokane and The Pillowman (both of which have been previously seen at Venice Theatre) is probably still best known for his works set in Ireland, including those in his Leenane trilogy, of which this play is the first. It takes place in the area of Connemara, Galway, where an aging mother, Mag Folan (Lynne Buhle), and her 40-ish spinster daughter, Maureen (Nancy Denton), are locked in a tormented relationship that can't turn out well.
Mag, 70, sits in her rocking chair near the fire, complaining and demanding, in a seemingly mild way, that Maureen tend to her every need while allowing her no life of her own. Maureen's two married sisters have left her to deal with the difficult Mag; aside from time spent in England working as a cleaner, Maureen's life has been mostly stuck in the house she shares with Mag, with little hint of romance in her repressed life.
That changes when Pato Dooley (Rik Robertson) shows up in town after having been away for years. At a party, Maureen reconnects with Pato, seeing in him a chance for love and sexual fulfillment, and Pato is drawn to her as well. But Maureen has problems that Pato is not aware of, and Mag is determined to stymie Maureen's hopes out of selfish fear of being put in a nursing home. And then there's Pato's perpetually angry brother, Ray (Jeremy Guerrero), who seems notoriously unreliable when it comes to delivering messages from Pato to Maureen safely….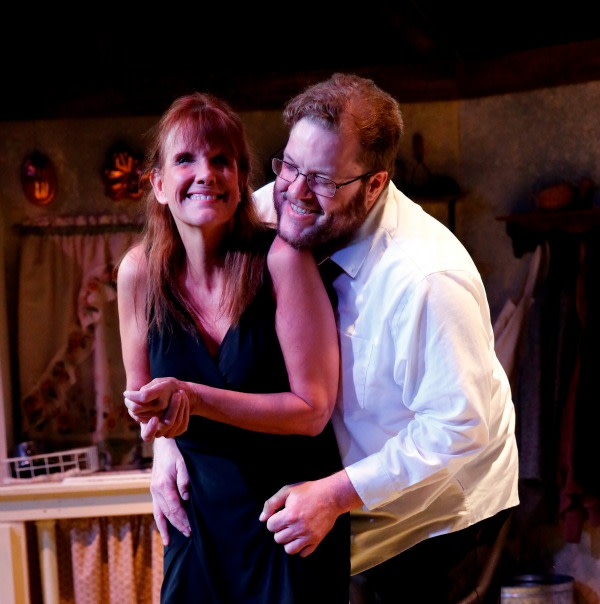 Director Kelly Wynn Woodland and her cast present faithful and involving versions of these characters, as the dynamics of power (and our empathy or lack of it) shift back and forth between the two women. All wield authentic-sounding Irish accents, and Woodland and her actors find the right tones for McDonagh's piece, whether it's black comedy, the few moments of tenderness, or the true horror that lies beneath the surface. The action occurs on a set by Donna Buckalter that represents well the type of home these women would occupy, right down to the Irish Catholic iconography of crucifix, Virgin Mary statue and photos of John and Robert Kennedy surrounding the mantel.
The Beauty Queen of Leenane contains material and themes that could be difficult for a community theater to present, but this production does it justice. Onstage through Nov. 22; call 488-1115 or go to venicestage.com for tickets.