Article
Sarasota's Austin Abrams Appears on AMC's The Walking Dead
Abrams also boasts an impressive resume of film roles.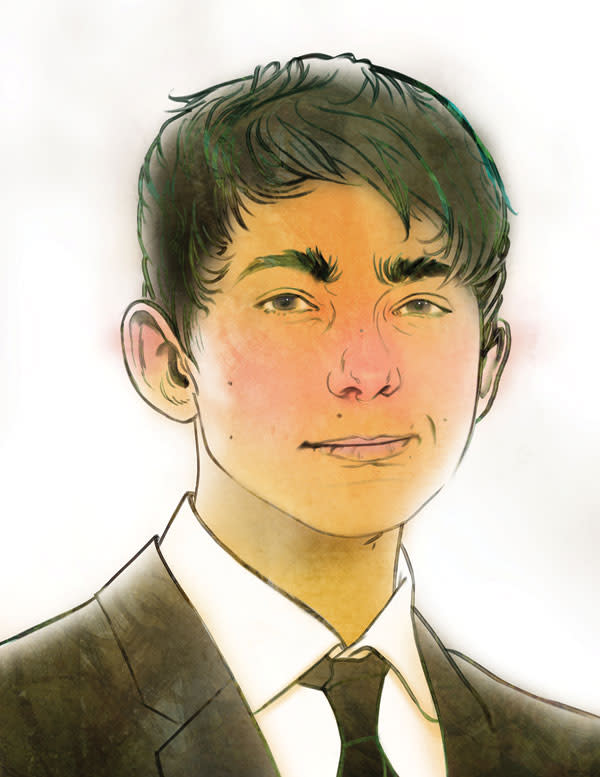 If you're a Walking Dead fan, you may have noticed a familiar face among the zombie-fighting actors: Sarasota's own Austin Abrams, 19, son of local doctors Bradley and Lori Abrams. He appeared briefly last season as Ron Anderson—a survivor of a zombie virus outbreak—and turns up again this season in the popular AMC series.
Abrams already has an impressive resume of film roles, including  Pete in Gangster Squad (with Sean Penn, Josh Brolin and Ryan Gosling); Aaron in The Kings of Summer (with Nick Offerman, Megan Mullaly and Alison Brie); and Ben Starling in Paper Towns (based on the John Green bestseller, with Nat Wolff and Cara Delevingne, and set in Orlando).
In several of these movies, Austin has played the friend of the leading character. But he may soon be playing the title character—the friend of a teen school shooter—in director Werner Herzog's next movie, Vernon God Little. Before that, of course, he has to survive the dangers lurking everywhere on Walking Dead. Stay tuned.