Article
Asolo Rep's West Side Story
Arts editor Kay Kipling reviews this compelling production of the Romeo and Juliet musical.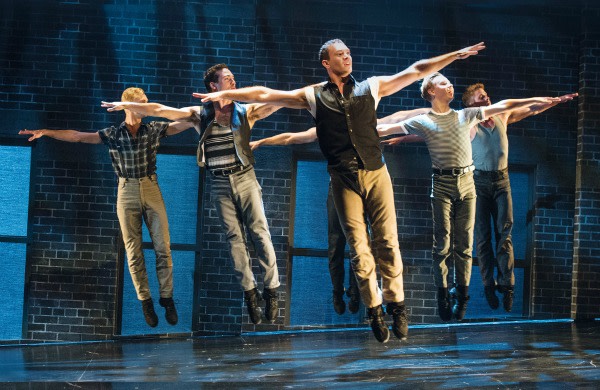 By Kay Kipling
Asolo Repertory Theatre has been producing some topnotch musicals to kick off their seasons of late, but for sheer dynamic energy, it's hard to top the current production of West Side Story.
Driven by that stunning Leonard Bernstein score and the groundbreaking choreography of Jerome Robbins (reproduced here with authority by director Joey McKneely), and with a book by Arthur Laurents that tells a tale of true love, racial tensions and gang warfare that's, unfortunately, always timely, West Side Story delivers in an emotional range from tender to visceral.
The tension of the story is in your face from the moment the show begins, with the opening notes of that score and our first glimpse of the set design by Lee Savage that (with a slanted stage floor, looming tenement buildings and shadows lit by Brian Nason) places us squarely in the tightly bound world of the Jets and Sharks. True, the gangs' low level of weaponry may seem almost quaint compared to what we read about in the newspapers today, but there's no doubt that the bad combination of testosterone and territory fuels these confrontations from time immemorial.
So we're instantly swept up in the battle between those two gangs over the limited bit of turf they can squeeze out of their New York streets. And as scene follows scene—from that fateful dance at the gym where wishful Tony (Marc Koeck) and innocent Maria (Jenna Burns) meet to the rumble under the highway that closes Act I—it all feels fresh and new no matter how many times we've seen it before.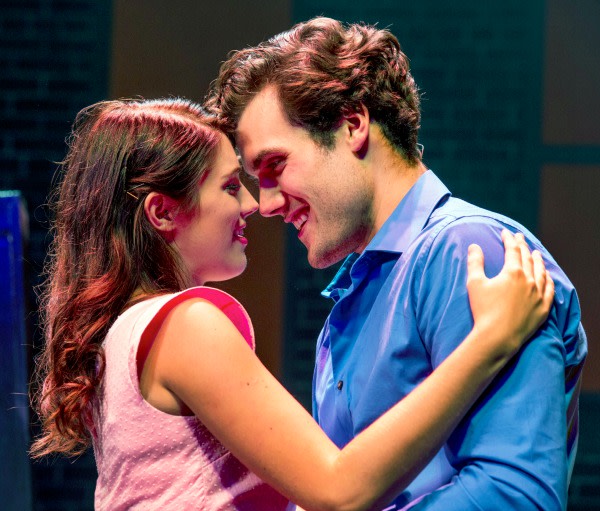 McKneely has his cast—not a huge ensemble but an effective one—firmly in hand. The dancers, both male and female, are terrific no matter what the demands; numbers like Cool and America sizzle, while a fantasy ballet sequence in Act II, with the gang members all clad in white, is simply beautiful. (Although to be honest, it took me out of the story for a few minutes.)
Second leads Riff (Amos Wolff), Bernardo (Andres Acosta) and Anita (Mary Antonini, who threatens to steal every scene she's in) are impressive, but then even the actors playing young Jets and Sharks whose roles are less defined have their moments. And in a world where the adults are either ineffectual, absent or as hate-filled as any gang member, Kenn Christopher and Steven Sean Garland play dual roles convincingly and memorably.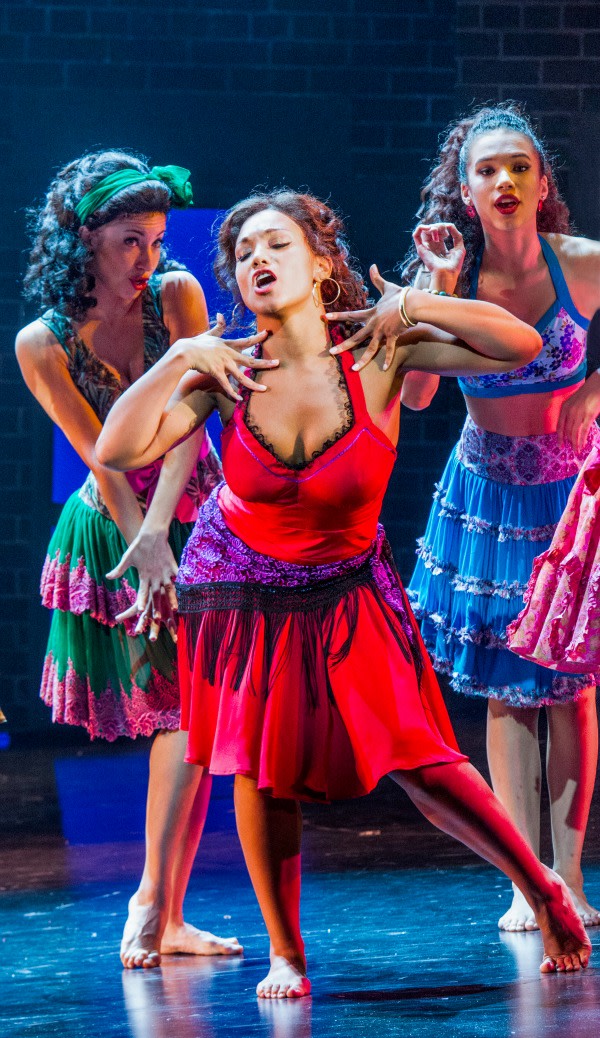 Koeck and Burns have some heartbreaking moments as the Romeo and Juliet of the piece, and while Koeck does not look to me like anyone who could ever have belonged to a gang (for the record, Richard Beymer in the 1961 screen version didn't either) it almost doesn't matter when you hear his rendition of Maria. It's one of those moments in the theater that can send a tingle down your spine.
There are other moments like that here, too, in a production that will reach out and grab you. So if you feel like you've seen West Side Story before and don't need to see it again—you're wrong.
West Side Story continues through Dec. 27; for tickets, call 351-8000 or go to asolorep.org.