Article
Asolo Rep's New Season Explores Issues of Race
Buoyed by success, Asolo Rep's Michael Edwards launches an ambitious season exploring issues of race.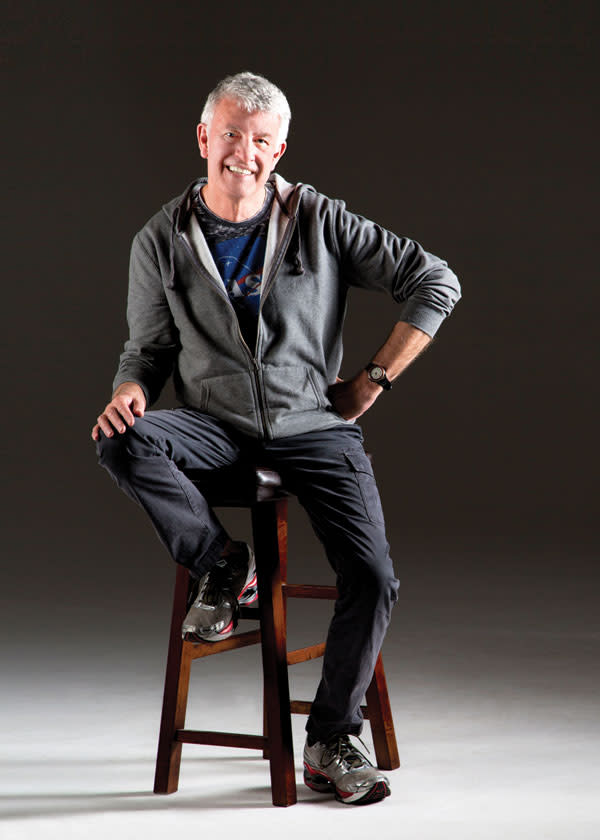 With glowing reviews, growing national attention and enthusiastic board and patron support for its continuing exploration of "The American Character," Asolo Repertory Theatre is riding high these days. And so is its artistic director, Michael Donald Edwards, who recently renewed his contract with the company for another five years.
"I've been here for nine years now, and that's the longest I've ever stayed in one place," says Edwards. "The board makes it easy for me, and the community loves the work. The wind is behind our sails."
He's taking full advantage of that wind, launching an ambitious season that will explore the contentious and controversial issue of race in the United States.
The 2015-16 season, which begins this month with West Side Story, is, Edwards says, "the biggest, most complicated season we've done. West Side Story [which is being directed and choreographed by Joey McKneely, who directed the Broadway revival in 2009] is as big as any musical we've ever done. All the Way is huge; that one involves all of the students of our third-year FSU/Asolo Conservatory class. And Josephine, our world premiere about Josephine Baker—when Joey committed to directing that show as well, it just made the choice irresistible." McKneely joins a growing number of other New York-based designers, directors, performers and commercial producers who have been eager to work at Asolo Rep in recent years, further raising the theater's national profile.
This will be the fourth season Edwards has devoted to examining "The American Character." Buoyed by response from critics like Terry Teachout of the Wall Street Journal, who has written admiringly about past productions that explored American politics and justice such as Both Our Houses and Twelve Angry Men, Edwards was determined this year to focus on issues of race and prejudice in this country, from the warring gangs in the 1950s-set West Side Story to the 1960s civil rights era of Lyndon Baines Johnson's early days as president in All the Way to the discrimination faced by singer-dancer-actress Baker 100 years ago. He's also included the more lighthearted (but still pointed) look at our prejudices in the stage adaptation of the movie Guess Who's Coming to Dinner. The theme also extends to a play Edwards is directing himself this season, Disgraced, about an assimilated Muslim-American lawyer who seems to have achieved the American Dream before falling victim to personal and professional betrayals.
While Edwards may not have known as he was choosing the season line-up just how timely it might feel in light of race-related tragedies in Ferguson, Mo., Charleston S.C., New York City and other places around the country, he says the season's emphasis was a natural outgrowth of some of the company's earlier productions.
"It's the most racially diverse season in our 57 years," he says, "and I've been thinking about it ever since we did 1776, which dramatized the Founding Fathers' rejection of the antislavery clause in the Declaration of Independence. You can't tell a real American story without dealing with the differences among us. We can do things in theater that are really hard to do in other settings; what we do best is empathy—that and telling a good story. It's not about an agenda."
Edwards insists that every show "has to be an opportunity for community engagement." This year, he's inaugurating a new series designed to draw in more diverse audiences and to stimulate conversation about the issues onstage. IllumiNation will take place at select Tuesday performances of the five shows mentioned above; each evening offers cocktails, the play, and a moderated panel discussion afterward, so audiences can engage with each other and the theater's professionals.
Edwards, a native Australian who has made America his home for many years, speaks with concern about how Americans are often perceived today around the world. "I was in Berlin recently, at a comedy club, and 70 percent of the jokes, which were done in English, were aimed at Americans," he says. "It made me realize how American I am now, with all the quirks that make up Americans, but still with the slightly objective lens of being an immigrant."
And he believes that racial intolerance traps and limits both the hater and the hated. "You know, hate is a giant motivation. You don't have to think or do any work; it's a lazy way to have an identity," he says. "In this country, the nature of it shifts; it used to be the Irish or the Italians who faced intolerance. But I feel the whole idea of race is mythological, really, and there's a toxic effect to believing in particular myths. It's culture where the real differences lie. Race is only a matter of pigment."
For more Sarasota arts and entertainment news, click here. >>