Article
Now Try This: A Taste of Downtown this Saturday
A Taste of Downtown Sarasota Food and Wine Festival comes to the Sarasota Opera House this Saturday, Sept. 19.
A Taste of Downtown Food & Wine Festival is returning to the Sarasota Opera House from 1-4 p.m. this Saturday, Sept. 19, and if the items we sampled from Tsunami Sushi and Hibachi Grill at the sponsor kickoff party last night—including a killer ceviche salad—are any indication, it's going to be delicious.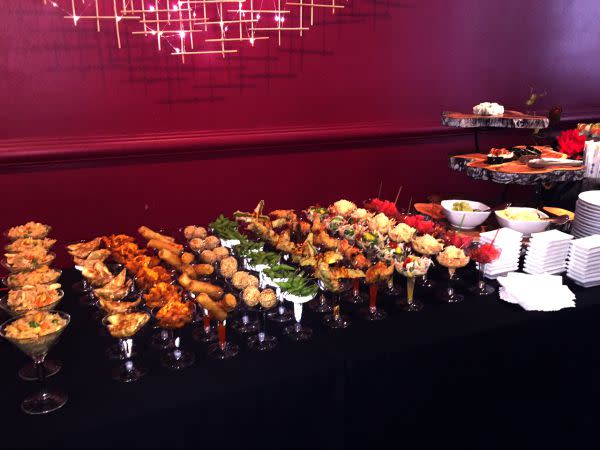 And that's just from one restaurant. Twenty-two local eateries will provide everything from appetizers to desserts at stations throughout Sarasota Opera House. Fine wine pairings and Belgian beer samples are also on the menu.
The Sarasota Youth Opera—which benefits from this event—will put on a performance to appeal to your other senses while you savor the fare. In fact, last year's sold-out event raised more than $10,000 for the Sarasota Youth Opera program.
Click here to see all of the participating restaurants.
Advance tickets are $55; tickets purchased day-of are $65. More than 300 tickets have already been sold, so visit sarasotaopera.org/taste.aspx or call the Sarasota Opera Box Office at (941) 328-1300 to purchase yours.