Article
It's the Shark Days of Summer at Mote
Dive deep with Mote Marine Laboratory and Aquarium's shark researchers during Shark Days.
Following on the tails—fins?—of Discovery Channel's Shark Week and the recent harrowing encounter Australian surfer Mick Fanning had in South Africa, our own Mote Marine Laboratory and Aquarium presents Shark Days at Mote: Real Sharks, Real Science. It's a week of education and entertainment highlighting Mote's shark research and science running from Monday, Aug. 10, through Saturday, Aug. 15. "[Mote's] fascination and passion for shark conservation stems from our founding director, Dr. Eugenie Clark, who earned the nickname 'The Shark Lady,'" says Kaitlyn Fusco, Mote's public relations manager. "Today, Mote boasts the only Center for Shark Research recognized by Congress, where Mote scientists are dedicated to studying the biology, ecology and conservation of sharks. We are excited to share our enthusiasm and knowledge of one of the most fascinating creatures of the ocean with our community."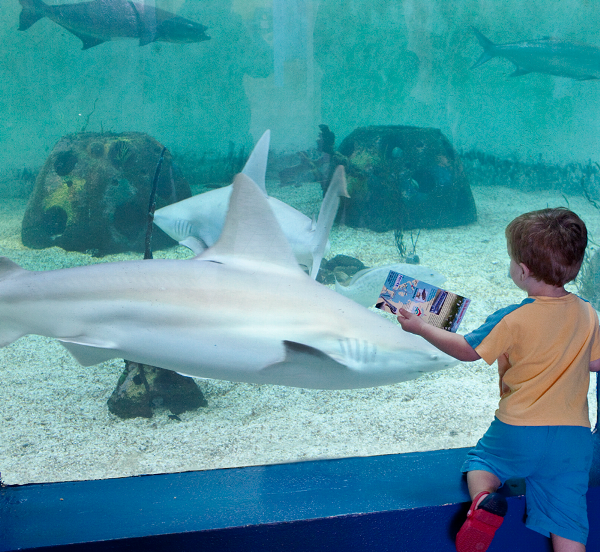 Check out the schedule of events below to see what surprising facts you might learn.
Monday—Wednesday, 10 a.m.: Google Hangouts
Monday, Aug. 10: Gills Club featuring Dr. Heather Marshall and Elaina Todd. Marshall is a post-doctoral research fellow at Mote and a co-founder of The Gills Club, a group that works to connect girls with female marine biologists in the field. Todd is Mote's community engagement coordinator, who shares Mote's research with people of all ages by helping people stay connected with STEM education.
Tuesday, Aug. 11: "Sharks on Target" featuring Amanda Folz, dolphin care specialist. Learn all about shark training and husbandry at Mote.
Wednesday, Aug. 12: "Shark Secrets Revealed" featuring Dr. Nick Whitney, staff scientist and manager of Mote's Behavioral Ecology & Physiology program. Learn about the behavior of sharks and shark research at Mote.
To watch the 25-minute programs live, go to seatrek.tv/hangout. To participate in the interactive question and answer sessions, you will need to login to your Google+ account. Each session will be archived to SeaTrek's Youtube channel: youtube.com/seatrek. For more information, contact Kasey Gaylord-Opalewski at [email protected].
Thursday, 6 p.m. – 7:30 p.m.: "Sharks, Tales and Ales" Science Café
Have questions about sharks? Ever wonder why sharks matter or how shark research makes waves for ocean conservation? Adults ages 21 and older can join Mote shark experts Dr. Nick Whitney, Dr. Heather Marshall and Jack Morris at Mote's Sea Cinema for a free, casual discussion with the experts. Small plate appetizers and cocktails will be available for purchase. Doors open at 5:30 p.m. RSVP is required; call (941) 388-4441 ext. 172.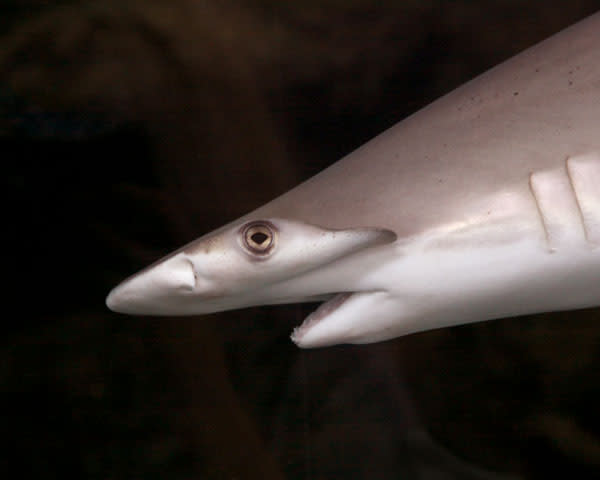 Friday, 11 a.m. – 1 p.m.: Sharks & Crafts
Children can embrace their creative side while learning about one of the ocean's most magnificent creatures with Sharks & Crafts, a crafts event in the Aquarium's courtyard. Sharks & Crafts is free with regular paid admission to Mote Aquarium and is free for Mote members.
Saturday
10 a.m. – 1 p.m.: Fins & Fun
Enjoy games and crafts in the Aquarium's courtyard. The family festival is free with regular paid admission to Mote Aquarium and is free for Mote Members.
1 p.m. – 2:30 p.m.: Gills Club Event – Become a Mote Researcher for the Day
Girls interested in marine science—especially sharks, skates and rays—are invited to a free meeting at Mote Marine Laboratory, where they'll become Mote researchers for the day and participate in research simulations to learn about Mote's most current and innovative shark research projects. Children must be accompanied by an adult. Space is limited and registration is taken on a first-come, first-served basis. RSVP is required.
Mote Marine Laboratory and Aquarium is located at 1600 Ken Thompson Parkway in Sarasota. Call (941) 388-4441 or visit mote.org for more information.