Article
Theater Review: WBTT's Cotton Club Cabaret
Kay Kipling reviews Westcoast Black Theatre Troupe's "Cotton Club Cabaret."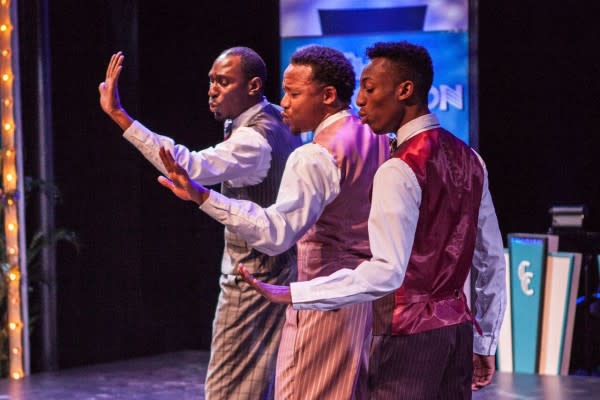 It's natural that Westcoast Black Theatre Troupe would choose to close out its 15th anniversary season with a reprise of the show it officially began with once it had assumed the name WBTT: The Cotton Club Cabaret, conceived and directed by company founder Nate Jacobs.
And it's easy to think of this show as the prototype WBTT musical—a model the troupe has often followed successfully over the years. It's a look back at a moment in history (in this case, the Harlem Renaissance of the 1920s and early '30s), with plentiful tunes of the era, lively performances by an energetic cast, and just a bit of a narrative thread thrown in to remind us of the time and place where those songs originated—and how the Cotton Club's famed entertainers made their often uneasy way in a white-dominated world.
Before the opening evening's show began, Jacobs and WBTT board chair Julie Leach presented an award to music director LaTerry Butler as an "Agent of Success." Butler has often taken on those music director duties over the years, from the very beginning, and he deserves credit for helping to make that prototype I mentioned work.
Butler leads a band of three other musicians, who smoothly transition, as does the nine-member cast, from "hot" numbers like The Joint Is Jumpin' to "cooler" ones like Is You Is Or Is You Ain't My Baby with ease. There are familiar faces onstage— returning cast members Ariel Blue, Tarra Conner jones, Earley Dean, Marta McKinnon and Charles Westley Lattimore Jr.—along with several new younger performers, chiefly dancers, among whom Chakara Rosa stands out for her gusto.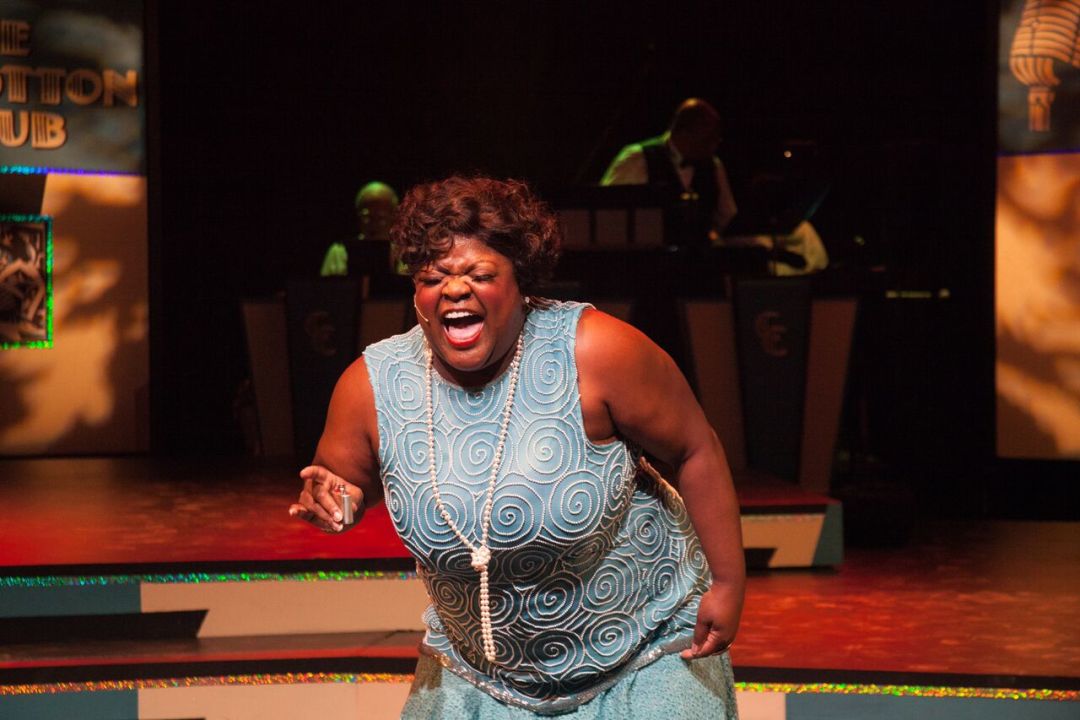 But just about everyone gets a chance in the spotlight, whether it's Dean mimicking the moves and style of Cab Calloway on the Act I closer, Minnie the Moocher, Blue singing evocatively on Bring It Home to Me, or Jones, who scorches on the lesser-known One Scotch, One Bourbon, One Beer and likewise delivers strongly with Lattimore on the insult-laden You Ain't Got It No More. McKinnon sometimes overdoes her theatrical gestures on standards like Keeping Out of Mischief Now and Good Morning Heartache, but she and her male ensemble score a telling point with A Jig in the Jungle—a Cotton Club favorite, no doubt, with white audiences, but one that black performers must have loathed for its racist stereotypes.
There are pleasing pieces performed by the entire company—Take The "A" Train, Black Bottom (a wild dance number, one of many choreographed to maximum effect by Donald Frison) and, of course, the finale, How I Got Over, a gospel-tinged rouser led by Jones that sends the audience out on a truly high note.
The Cotton Club Cabaret continues through Aug. 9; for tickets call 366-1505 or go to westcoastblacktheatre.org.