Article
SRQ Sings for the Trevor Project
A concert this Saturday will benefit suicide prevention programs for LGBTQ youth.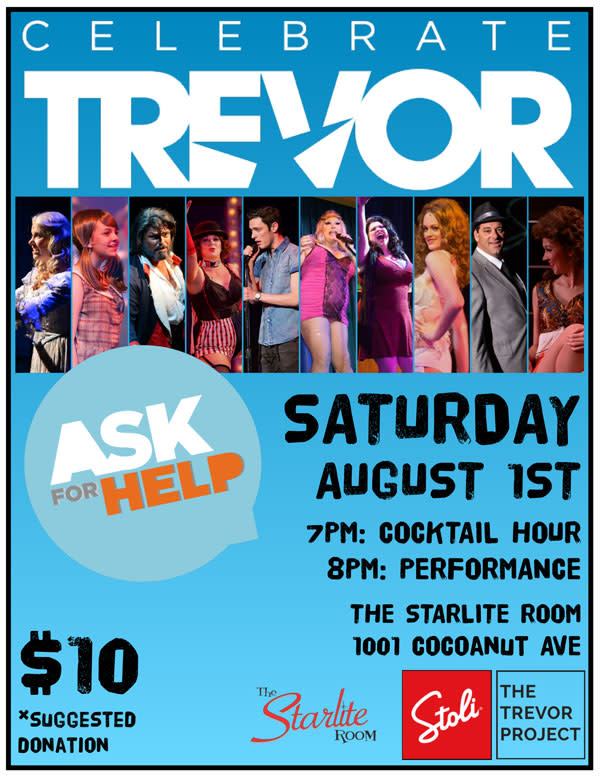 SRQ Sings for the Trevor Project offers a concert performance this Saturday, Aug. 1, at 8 p.m. at the Starlite Room (7 p.m. cocktail hour). Tickets are available at the door for a suggested donation of $10.
The Trevor Project has as its goal ending suicide among LGBTQ youth by providing a nationwide crisis intervention lifeline, advocacy/educational programs and more. All proceeds of the evening will be donated directly to the project.
Scheduled to appear: local performers John Andruzzi, Hannah Beatt, Brian Craft, Chris Diaz, Beneva Fruitville, Alyssa Goudy, Hannah Morgan, Lindsey Nickel-de la O, Kenneth Rapczynski, Anna Jane Trinci and Corinne Woodland.