Article
2015 Theater Awards
Kay Kipling shares her winners in Sarasota Magazine's 2015 Theater Awards.
Like life in general, the theater season in Sarasota can fly by in a blur for me, with one opening night succeeding another and little time to absorb one production's merits before moving on to the next. It's only when looking back at the 50 or so shows I attended during the 2014-15 season (through mid-May, plus a few from last summer) that I'm able to take stock, deciding who and what resonated long after the closing curtain.
Was it the big, splashy, popular Broadway musical? The small, intimate story told on an almost bare stage? Or just a comic romp that left audiences chuckling as they headed to the parking lot? Maybe all of the above, in a season that ran the gamut at theater companies fulfilling very different missions. Here are the shows and people that stood out for me as I pored over old theater programs scribbled with notes and flashed back to memorable moments from the theater season.
Best Thrill Ride
From the moment we met the aspiring African-American pilots of the Tuskegee Airmen in Florida Studio Theatre's Fly through their tough training to their triumphant ascension into the air, we realized that history can be exciting and immediate. Written by Trey Ellis and Ricardo Khan, the play was directed by Khan, and his imaginative staging and the "improvography" of Tap Griot Omar Edwards added to the excitement of the production.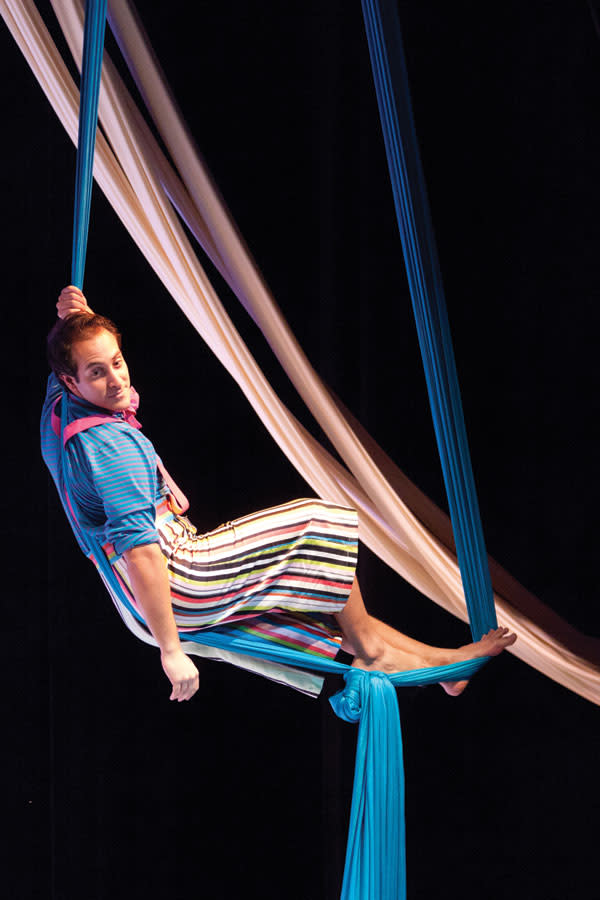 Best Physicality
That was displayed by the FSU/Asolo Conservatory MFA acting students in the Conservatory's production of As You Like It. Under the creative guidance of director Jonathan Epstein and movement coach Eliza Ladd, the cast swung, hung and just generally displayed amazing agility on the circus-style silks dangling from the rafters, executing challenging acrobatics at the same time as delivering tricky Shakespearean dialogue.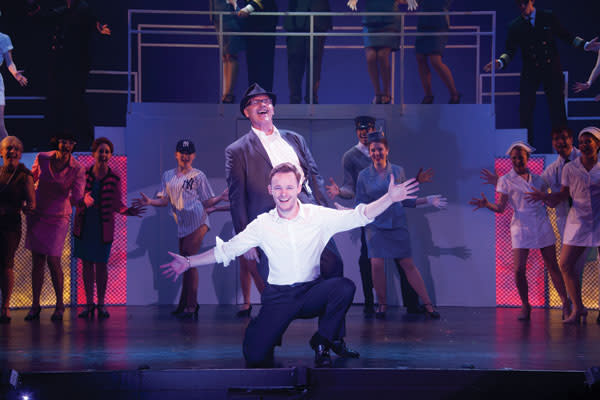 Best Frenemies
In the Players' captivating production of the musical Catch Me If You Can, James Hyde's charming impostor/con man Frank Abagnale Jr. and Kenn Rapczysnki's dogged FBI man Carl Hanratty were a fun—and at times touching—duo to watch in their cat-and-mouse game, maintaining a convincing emotional and mental connection over time, place and opposite sides of the law. You rooted for them both to win.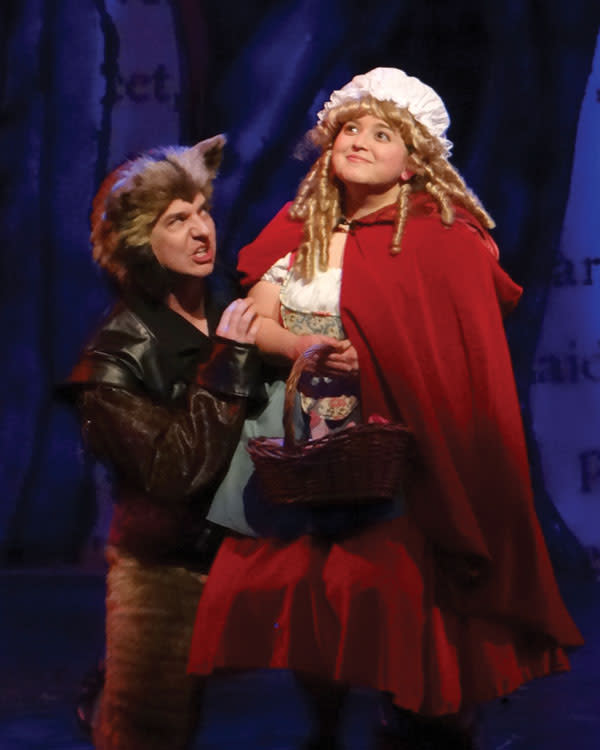 Best Cast
Something magical often seems to happen when the ­Manatee Players present Stephen Sondheim musicals, and their Into the Woods was no exception. Just about everyone was a perfect match for his or her roles here: Dianne Dawson and Brian Chunn as the child-seeking baker and his wife; Chris McCoy as the hapless Jack; Sarah Cassidy as the doubtful Cinderella; Alexander Zickafoose and Craig Weiskerger as posturing princes; Christina Capehart as the demanding witch; and Kyle Ann Lacertosa as an irresistible Little Red Riding Hood.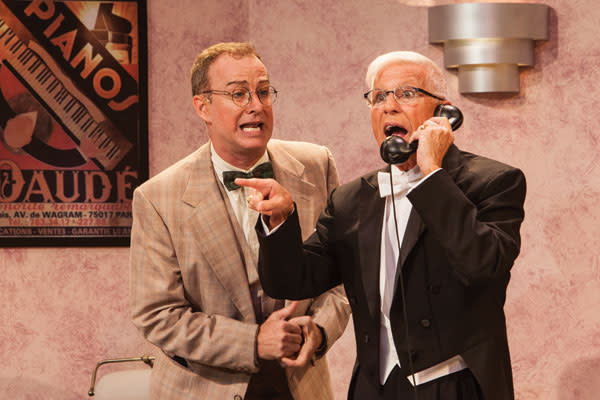 Best Silly, Infectious Fun
I'm calling it a tie between the Players' Lend Me A Tenor (so deservingly popular they had to bring it back after a production not that long ago) and the Manatee Players' Monty Python's Spamalot. Both had strong, versatile casts with razor-sharp comic timing, and everyone onstage seemed to be enjoying themselves as much as we were.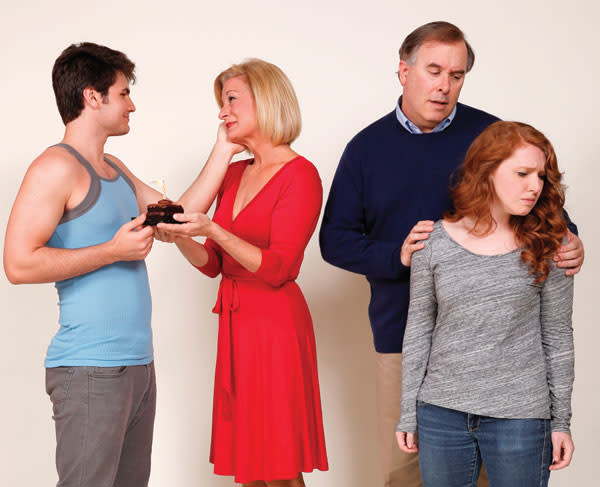 Hardest-Rocking Cast
In Venice Theatre's Stage II's Next to Normal, Kim Kollar, Chris Caswell, Zach Herman, Caitlin Longstreet Ellis, Jason Ellis and Kelly Leisler threw themselves into portraying characters confronted by the crushing impact of mental illness, with a commitment both to the subject matter and the demanding, dynamic rock/pop score by Tom Kitt and Brian Yorkey. Kudos to them and to director Brad Wages and music director Michelle Kasanofsky.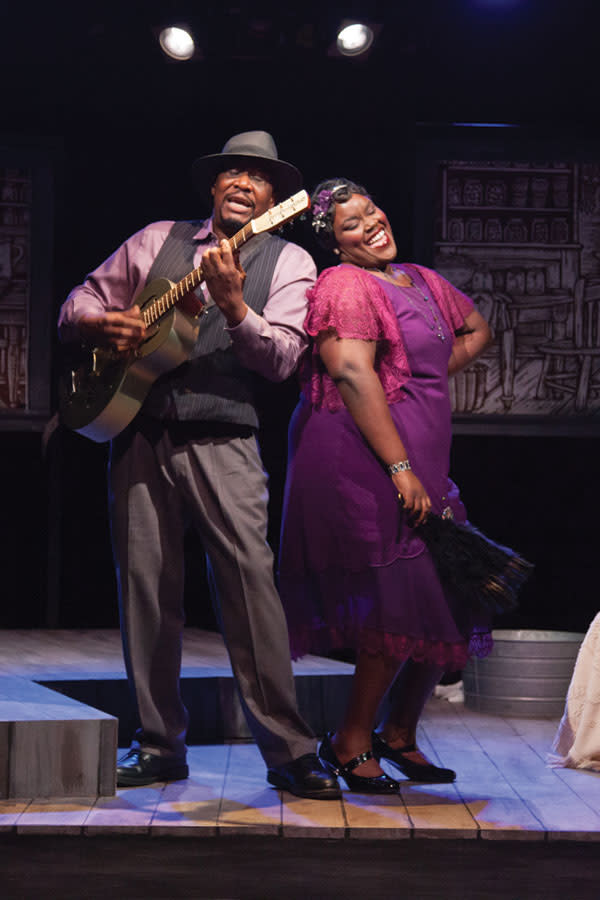 Best Encore
Westcoast Black Theatre Troupe's production of Spunk weaves together three short stories by writer Zora Neale Hurston with lively music that evokes the 1920s and '30s, whether in Harlem or Hurston's small Florida town of Eatonville. WBTT first presented this show more than a decade ago, but the professionalism of this version is a reminder of how far the company has come—and how unlimited its possibilities are.
Best Debut of a New Theater Company
OK, maybe there's not much competition in the category, but still, downtown's Urbanite Theatre seems to have already carved out a valid niche in the local theater scene. At press time, the fledgling company had only mounted one production—Chicken Shop, with themes involving sexuality and human trafficking—but the founders' fervor and the audiences' positive response to provocative material signal a promising future.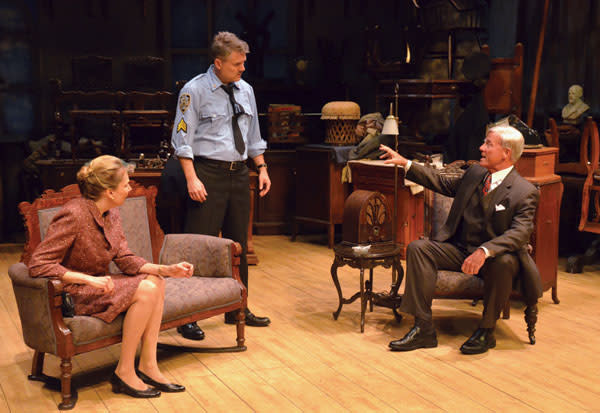 Best Reminder of a Theater Giant
We don't see that much of Arthur Miller's work onstage locally these days. So it was a pleasure to view the production of his The Price at the Banyan Theater Company, sensitively directed by Don Walker with an excellent cast attuned to Miller's family drama about the choices made by two estranged brothers. He was a unique master, and the Banyan did him justice.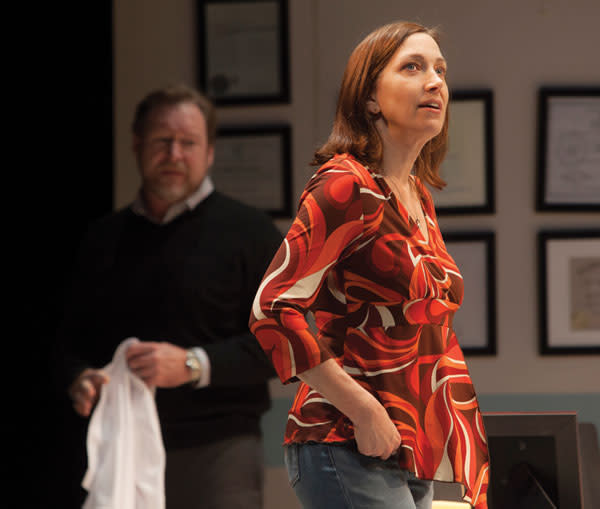 Best Actress
Denise Cormier in the Asolo Rep's Good People. David Lindsay-Abaire's play took a sharp look at the lives of characters struggling in Boston's working-class "Southie" section and those who had the fortune to leave it behind, and Cormier was absolutely believable as the down-on-her-luck single mom with a tough surface who refuses pity but needs a job. Heart, humor and a caustic delivery with the right Boston accent made her performance a winner.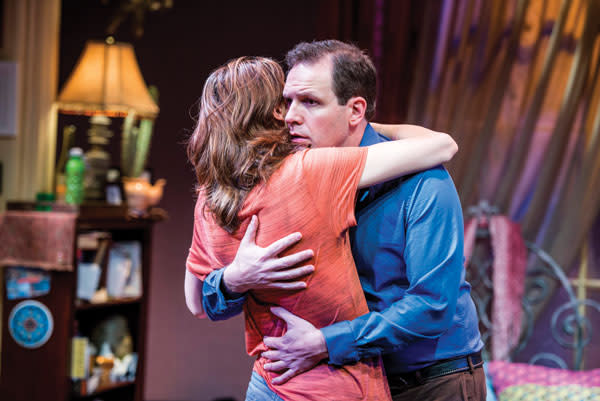 Best Actor
Playing a character with autism—especially in a play with comic as well as dramatic tones—can be a minefield for an actor, who might be likely to overdo or get wrong certain mannerisms and tics, making us laugh at, rather than with. But Jason Cannon, as a man coping with his disorder and trying to move beyond his fears with the help of a female neighbor, was just right in Florida Studio Theatre's Dancing Lessons: funny, touching, empathetic and real.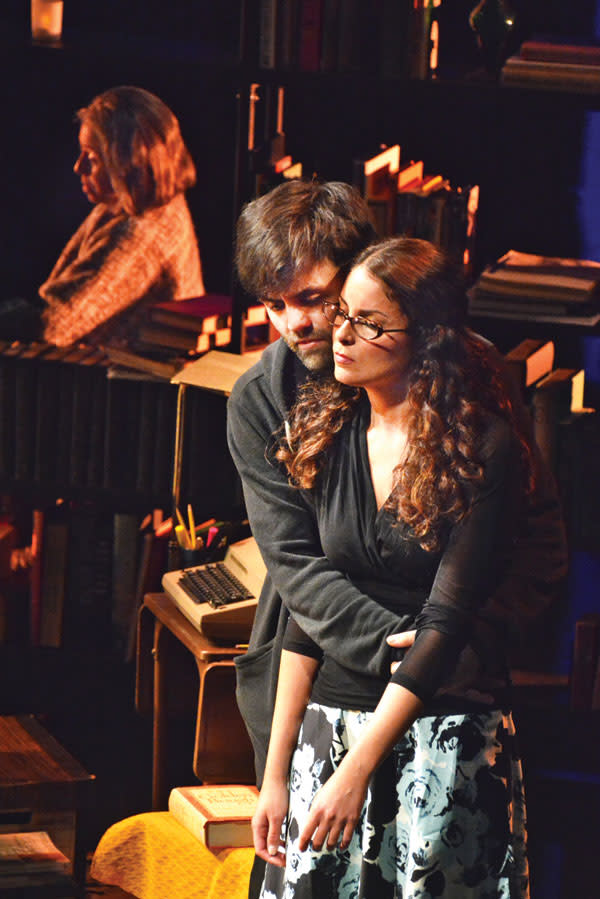 Most Poetic Play
Pulitzer Prize winner Nilo Cruz's Sotto Voce, staged at Asolo Rep, seduced the viewer into a rapt state of mind from the onset of its story, about a young Cuban man probing the memories of a German-born woman who lost her love on a ship full of would-be Holocaust refugees. Cruz's craft brought us to a special place, where language, imagery and emotion combined for a beautiful, haunting experience.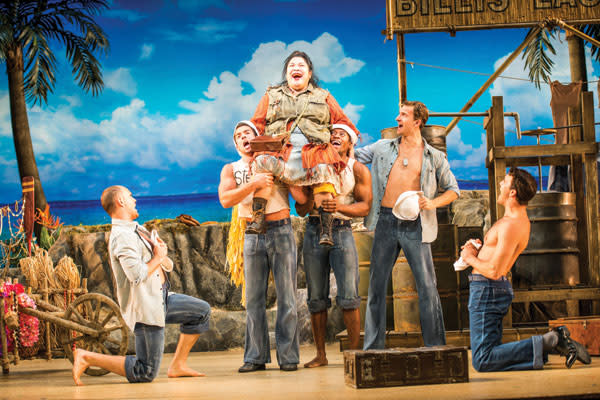 Best Production
Asolo Rep's season opener, South Pacific. Yes, I've seen the show many times, but because this production got everything so right—from the casting of Ben Davis and Kelly Felthous as lovers Emile and Nellie, along with Loretta Ables Sayre as Bloody Mary, to the new orchestrations and arrangements by Brad Haak to great choreography by Ralph Perkins and set design by Michael Schweikardt (all under Rob Ruggiero's skilled direction), this Rodgers and Hammerstein classic felt new and fresh to me. Some Enchanted Evening, indeed.