Article
From Power Struggles to Power Snuggles: Sarasota Couple Gives Advice
Jon and Beverly Meyerson are marriage counselors in Sarasota who teach couples how to turn their struggles into communication.
Beverly and Jon Meyerson, 71 and 77, are not only husband and wife—they're also partners in a premarital counseling business here in Sarasota and find themselves frequently working with the senior population. As the Meyerson's have recently released their second book, Power Snuggles: Your Path to Vibrant and Lasting Love, we asked them for a little bit of advice.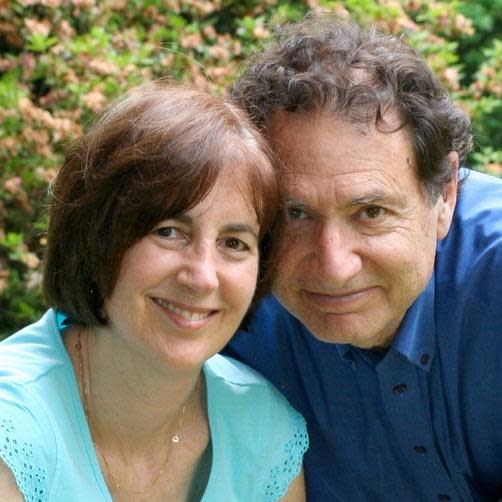 Jon outlines the six areas they discuss with their senior clients before they get married:
1) Accepting each other's children and grandchildren. "When you're married and living in the same house, maybe you didn't realize the other spent so much time on the phone or visiting their grandchildren."
2) Finances. "Be open about it. They should know from the start how much wealth and income each has and who will be paying for what." Beverly adds: "We advise [couples] to have a personal account. If they have children, it's better that they have their own accounts and money set aside for their own children."
3) Health issues. "Both should know what illnesses they might have and how this might impact the relationship currently and in the future."
4) Intimacy. "Talk about what each expects. Some couples say it isn't important, some say it's very important. Discuss it ahead of time."
5) Understanding each other's backgrounds. "Learn how your partner grew up and how values were established. Talk about politics, religion, frugality."
6) Practice 'we 'rather than 'me'. "What we together need to do to have a loving relationship." Beverly adds, "This may be challenging for people who have lived alone. They have developed habits, a lifestyle, [and] haven't had to consider another person."
Combined, these tenets of a lasting relationship result in communication and trust. "People who connect later in life should understand each other's backgrounds and lifestyles," Jon says. "No secrets is critical."
In every relationship you have to look for new avenues and new excitement, the pair says. When they aren't counseling or writing, they go on day trips around Sarasota, or travel to Washington, D.C. where they both used to live and work. "Wake up every day and say, 'What can I do now to please my partner where we can try new things?' It doesn't always work but it keeps it exciting," Beverly says.
"Just as we go to the gym and try to eat well, we also need to feed our relationships with kindness, fresh ideas and flirting—all those things keep the relationship lively and vibrant," Jon adds.
You can read about the couple and their published works at powersnuggles.com.