Article
Asolo Rep's Luck Be A Lady
Arts editor Kay Kipling reviews this world premiere.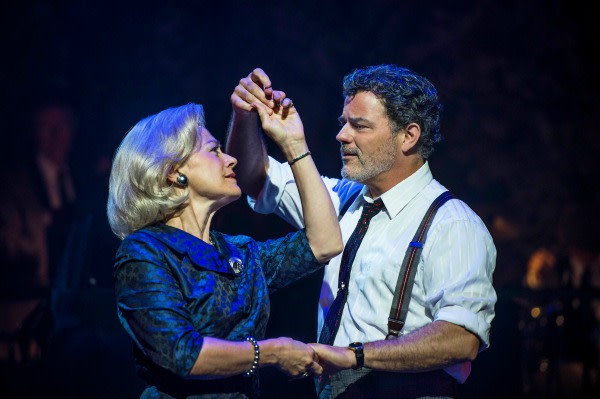 By Kay Kipling
Musical revues focused on a composer's work most often seem to take one of two paths: Songs are interspersed with bits of biography and colorful anecdotes, or they are instead brought together in new ways, to tell new stories. Luck Be A Lady: The Iconic Music of Frank Loesser, now onstage at Asolo Rep in a world premiere, takes the second path, and is the more interesting for it.
Director Gordon Greenberg, who conceived the show, has placed some of Loesser's beloved songs, such as I Wish I Didn't Love You So, If I Were a Bell, Once in Love with Amy, and, yes, the title tune, into a framework that allows us to see them anew. The overall conceit begins with an abandoned ballroom, with chairs up on tables, an old jukebox, and a piano initially covered by a drop cloth. A woman (Louise Pitre) enters and begins softly to play that old chestnut, Heart and Soul, on the keyboard. She is remembering a past love that began in this ballroom, and eventually she's joined by others from that earlier era: the man she still pines for (W. Joseph Matheson), their younger counterparts (Erik Altemus and Mary Michael Patterson), and two other figures (James David Larson and Stephanie Umoh), who had their own impact on the young lovers.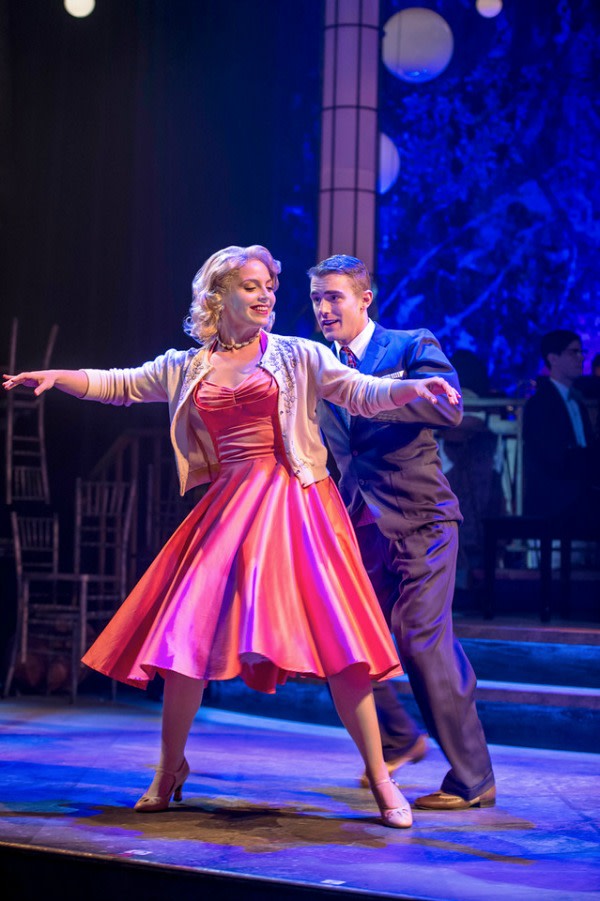 We see the young man and the young woman as they sing, dance and express their feelings on numbers like Happy to Keep His Dinner Warm and How'dja Like to Love Me, and Neil Douglas Reilly's orchestrations and arrangements, like the placement of the songs, refresh these tunes and others in our ears. We can wax nostalgic along with the older couple as they look back on the mistakes that doomed their relationship then—and maybe feel hopeful for them to still find happiness, years later.
The show is aided immeasurably by the caliber of the cast, who all deliver polished performances. The roles of Umoh and Larson are less filled out or defined than the other couples, and they sometimes end up providing comic relief on numbers like Jingle, Jangle, Jingle or Big D—songs that are upbeat and lively, aided by Denis Jones' choreography, but have less to do with the arc of the tale at hand.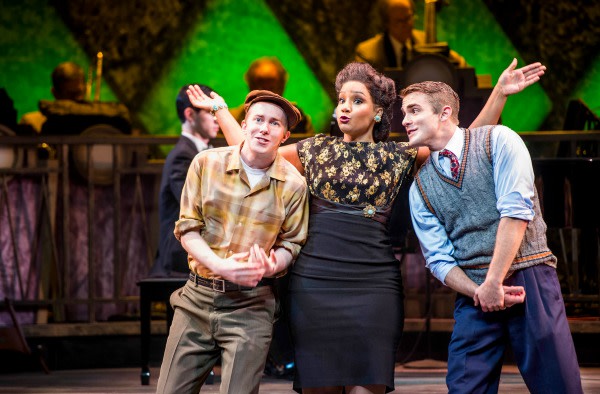 That could probably be remedied if Greenberg chooses to take another look at his creation. In the meantime, the 20-or so Loesser tunes, the piece's atmosphere (as that ballroom comes back to life, presided over by a caricature of Loesser, we are increasingly drawn in), and the talents of the actors (joined by music director Sinai Tabak) make for an entertaining (and intermission-less 85-minute) evening.
Luck Be A Lady: The Iconic Music of Frank Loesser continues through May 24. For tickets, call 351-8000 or go to asolorep.org.