Article
WBTT's Jazz Hot Mamas
Arts editor Kay Kipling reviews this new musical revue.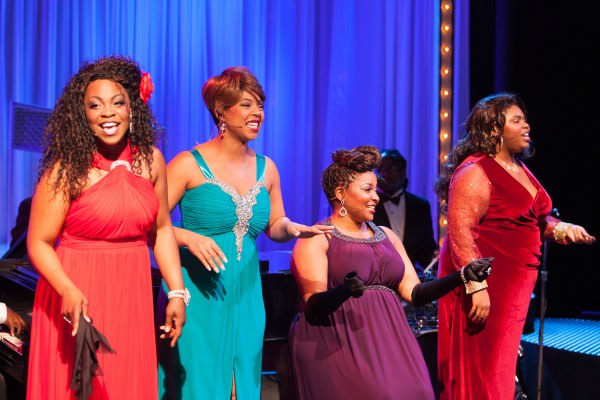 By Kay Kipling
Westcoast Black Theatre Troupe has made something of a specialty of pleasing its audiences with sizzling, lively musical revues featuring popular tunes, and its latest show, Jazz Hot Mamas, brings to the stage more of the same.
It also features a cast well up to the vocal challenges of reprising hits by such ladies of American jazz/blues culture as Ella Fitzgerald, Sarah Vaughan, Nina Simone, Billie Holiday and Dinah Washington. The performers don't necessarily try to emulate these singers' individual styles, or take on their personalities, but they pay fitting tribute nonetheless.
The line-up here includes former WBTT favorite Teresa Stanley, back in town after some work on Broadway; Kenessa "Neyce" Pierre, who's appeared in several shows here before; artist director Nate Jacobs' talented daughter, Naarai, who grew up onstage here; and newcomer Matelyn Alicia. Each has a way around a standard, whether it's Pierre easing her way into Misty like a velvet slipper, or Jacobs delivering a powerful emotional rendition of I Loves You Porgy or Stanley getting the most mileage possible out of My Funny Valentine or Alicia delivering That's All with aplomb, with at first minimal accompaniment from the band.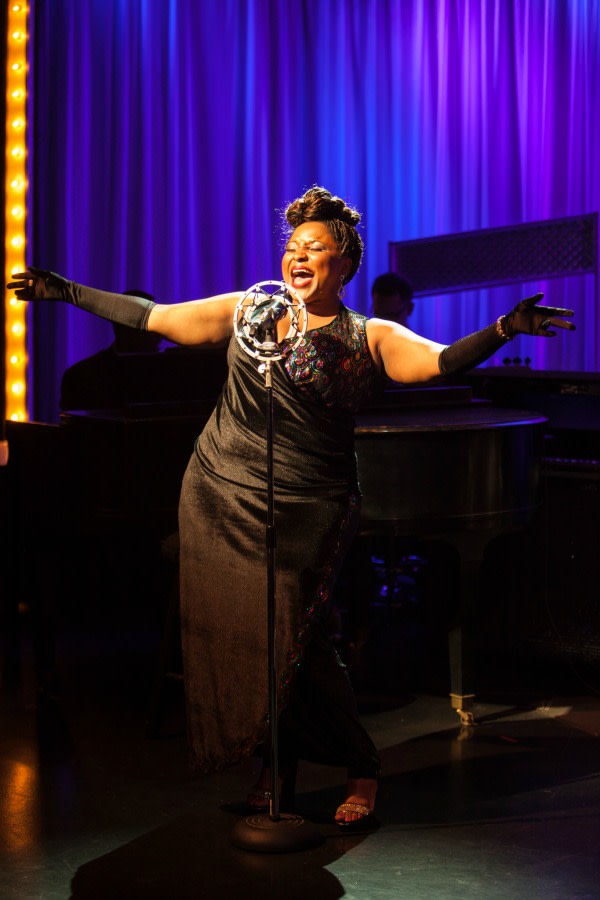 That band also deserves a lot of credit for the overall vibrancy of the show. Frequent music director James E. Dodge leads J.L. Cash Jr. and R. J. Thompson on keyboards and John Walker on percussion to some pretty dazzling heights. And on ensemble numbers such as Birth of the Blues or Blues in the Night or Four Women, the actresses prove they can move from fun to dramatic with skill.
Jazz Hot Mamas is also a chance to hear a few numbers (like Four Women, or perhaps I Hold No Grudge) that not all audience members may be so familiar with. And the ladies are glitteringly attired in costumes by Cristy Owen while descending or ascending the oval platforms that are part of the simple stage design by Steve Patmagrian.
Jacobs (Nate, that is) created, directed and choreographed the show, and it's fun to watch and hear, although the scant bits of introduction to the original singers' careers won't add much to our understanding of the women or the times and circumstances that inspired and produced them. That may be the dividing line between this being a one-time pleaser or a returning show that could educate a little as well as entertain.
But for most in the packed house (the show had to be extended before it even opened), watching these talented singers demonstrate their abilities on such great music will be enough. Jazz Hot Mamas continues through April 4; for tickets call 366-1505 or go to westcoastblacktheatre.org.