Article
John Ringling Set the Tone for the Sarasota of Today
A self-made multimillionaire who extravagantly celebrated his wealth, John Ringling also understood that art is what endures.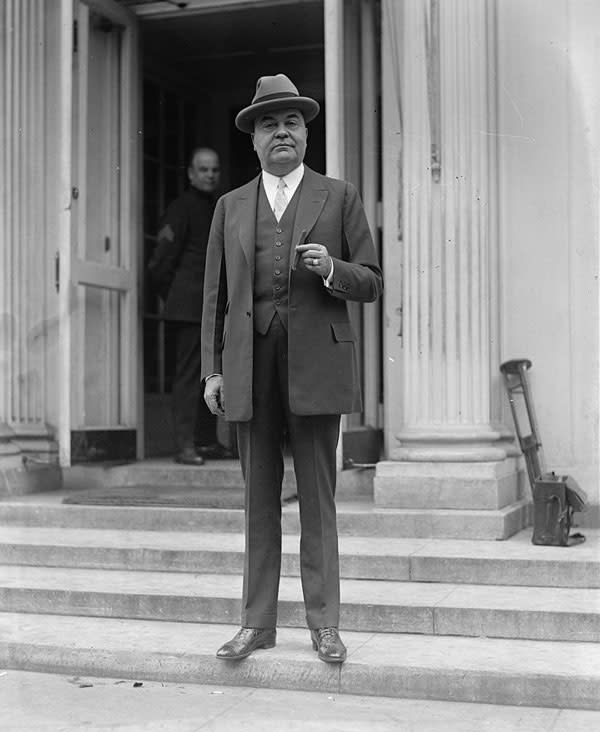 The owner of this house wanted people to know he was rich.
Walk in and you can see it all still, the five stories and the 56 rooms and the 36,000 square feet, the stained glass and the glazed terracotta and the polished mahogany front door, the custom-painted Italian tiles and the Flemish tapestries from the 18th and 19th centuries and the Asian teak floors, the crystal chandelier from New York City's Waldorf-Astoria Hotel and the nine refrigerators and the Siena marble bathtub carved from a single six-foot cube and the hidden vault that was stocked during Prohibition with his own private stock of bourbon along with bottles upon bottles of champagne and beer and absinthe and vermouth and whatever else anybody visiting could have desired.
It had to be big, this house, and it had to be "pretentious," he said, and it was and it was. It was the residence not only of its primary tenant and his wife but also a cook and a butler and seven servants. It cost $1.5 million to build, 10 years shy of a century back, and the furnishings cost $400,000, and that didn't even include the extravagant paintings and tapestries. It is a spectacle, started in 1924, finished in 1926, Sarasota's Ca' d'Zan—loose Venetian for the House of John—the John, the owner, of course, being John Ringling.
He had slender size 11 feet, but was 6-foot-4 and imposing. He was the youngest of the five Ringling brothers who founded the family's famous circus, but he liked to be in charge. He could be domineering. He could be temperamental. He could be profane. He liked fine clothes and fine things. There were those who considered him a showoff and a playboy. His ego was considerable, at one point causing one of his brothers to describe him like so: "me, me, me." He was, over the course of his life, mostly simultaneously, a circus baron, an oil man, an owner of railroads, a developer of real estate, a collector of art, an inveterate multitasker and a tireless polymath, and a promoter, always a promoter, of his circus, of his city, of himself.
If Florida can be used as an adjective, the '20s were, and remain, the most Florida decade. It is the original stretch of time of the many facsimiles that have followed, boom and bust, boom and bust, again and again, over and over, the essential cycle of the Sunshine State over the last hundred years.
Ringling fit right in.
"Florida is a nice place," he once said, in his deep, punchy, declarative manner of speech. "You ever been there? You ought to see it. Blue water and green and lavender in the bay. Lovely at sundown. Beautiful light and air."
And his house wasn't just a house. It was a showpiece, a centerpiece, a perch from which to pitch what he saw as the future, of Florida, and of Sarasota, where he aimed to shape the city's look and feel. It was the stage for the area's most glamorous, most Gatsbyesque moments, Ca' d'Zan was, as guests of John Ringling and his wife, Mable—New York politicians, Hollywood stars, as many as 500 people at a time—danced in the high-ceilinged court, spilling outside onto the 13,000-square-foot, all-marble terrace abutting Sarasota Bay, the music being played by a band on the deck of his yacht, the sounds drifting out onto the water and over toward the keys, most of which he owned as well.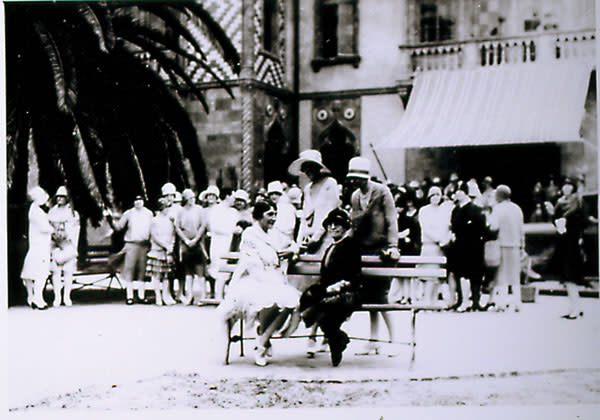 He was born John Nicholas Ringling in not much more than a shack of a house in McGregor, Iowa, a year after the end of the Civil War. His parents were stern in mien and believed in hard work. His father made harnesses for horses and did it well and diligently but nonetheless struggled to provide adequately for his family.
But the new generation wanted something else.
The Ringling boys grew up fascinated by traveling circuses. They put on their first show in 1882 in a small farm town in Wisconsin. They dubbed their second season the "Ringling Bros. Grand Carnival of Fun." They started calling themselves the "Founders of the New School of American Showmen."
John Ringling started as a clown and then drove a wagon, but quickly shifted to logistics—scheduling, contracting, railroad bookings, assessing the economic conditions of communities before making decisions about where to go with the show. He began traveling to Europe in the summers, searching for the next can't-miss acts, acrobats and aerialists, midgets and magicians.
Over the last two decades of the 19th century and the first two of the 20th, the Ringlings' circus became the best circus there was, at the best time there ever was for the trade, this window when train travel enabled quicker, longer trips, more shows in more places, but before other entertainment options, like radio, like movies, like eventually TV, made for a more challenging competitive glut.
They became masters at two salient things. The first? Something that should have been impossible. The Ringlings' circus, which by 1895 employed almost 800 people, in essence erected a new small city, in a new place, almost every single day—using a colony of efficient workers, poles, stakes and thousands of yards of canvas for the tents, to build not just any city but a city that contained the kinds of animals from around the world that most Americans at that time had never seen except for maybe in books— elephants and lions and zebras, hippos and kangaroos and giraffes, polar bears and monkeys and macaws.
The second? The Ringlings learned to be masters of the hocus-pocus of public relations and other calculated forms of ballyhoo. Everything was hawked in superlative form—the biggest, the best, the tallest, the smallest. The truth was neither rigid nor paramount. They had, they proclaimed in one particularly trumped-up come-on, the world's last living giraffe. Even though there were plenty. But who knew? And advertising cars, painted in vivid silvers and reds, rode the rails ahead of the scheduled dates in towns, hyping the "World's Greatest Shows." Shills feted local reporters with steaks, cocktails and freebies in expectant exchange for puffery in the papers.
The Ringlings' practices with their circus, some of the chief reasons they
were so successful, look in retrospect like antecedents to the '20s as a whole. So many of the components that are so fundamental to American culture today have their rootstocks in this single pivotal decade—less local, more national, the germs of mass media, marketing things instead of actually making them, big bucks in little distractions, grabby hits of feel-good-now.
"Society needs amusement," some of the Ringlings' promotional materials said. "Human nature craves entertainment."
The country, in the victorious aftermath of World War I, was adjusting to its new status as a global superpower, the inrush of obtainable wealth lending the culture a celebratory vibe. And one of the final, most frenzied frontiers was Florida. It beckoned.
* * *
John Ringling bought his first Rolls-Royce in the summer of 1920. He was rich and getting richer, not only because of the circus but because of his investments in oil and rail. He could have gone to Palm Beach, where the old money went, or to Miami, where the new money went. He chose Sarasota. Less competition.
The city at the time was little more than a fishing and farming village. Its population was less than 3,000. All of a sudden, though, it was go, go, go, build, build, build, buy, buy, buy.
A flier titled "Sarasota on The Gulf" crowed: "Fortunes have been made overnight in this territory." Ads in the Sarasota Herald said to "get your lots now" and warned that "now is the time" and touted "Untold Wealth" and "ROMANCE AND RICHES." By the middle of the decade, the population had surged past 8,000, and the chamber of commerce assured that "Sarasota's Growth Cannot Be Stopped."
The most popular city slogan, one seen on billboards in Chicago and in newspapers all over the country, was "Spend a Summer this Winter in Sarasota."
"Salesmen were drawn to Sarasota like metal to a magnet," local historian Jeff LaHurd wrote in his book Quintessential Sarasota.
The city wanted to be a resort. Ringling put himself at the fore.
In 1924, he started building Ca' d'Zan, his Venetian place on Sarasota Bay. In 1925, a year in which he appeared on the cover of Time, a year that would prove to be his own personal and professional apogee, he started building a causeway from the mainland across the bay to Lido Key, to access the lots that would be his tony development called Ringling Isles.
It took massive dredge-and-fill projects and hundreds of men putting in streets and sidewalks and palm trees and wells. It took 25 train cars of cement, 20 loads of sand, 35 loads of gravel, 96 loads of timber and 1,000 kegs of nails. It had white ornate railings and spanned 8,300 feet. It cost more than $750,000. The Sarasota Herald offered regular incremental progress reports. Trumpeted one headline: "Millions and Magic Transforming Keys Into Paradise."
He also that year started in earnest doing something that at least at first didn't seem to mesh with his image as American circus tycoon turned acquisitive Florida real estate magnate. He started collecting art.
In 1926, the causeway was finished, on New Year's Day, exactly a year after it was started, and Ringling was the first to cross it, in his green Rolls-Royce. Everybody else could cross it a little more than a month later, and they came in buses and cars, potential buyers, reportedly buying a million dollars of lots in a single day. "To know that Sarasota is going to be a wonderful city," read the editorial in the Sarasota Herald, "both beautiful and prosperous, one needs only to go on a day's inspection of St. Armands and Longboat keys. They tell the story."
Ringling started building a Ritz-Carlton Hotel, too, a five-star hotel on Longboat's southern tip. And he kept buying art, faster and faster, and also smarter, studying art books and guides and consulting with international experts like Julius Bohler from Germany. That spring he purchased four giant paintings from the Flemish artist Peter Paul Rubens. Bohler advised against it—they had fallen out of favor and still the English duke who owned them was asking too much—but Ringling was unswayed. "Look here," he said, according to Bohler's recollection, "we must buy those pictures." They were so vast in scale they couldn't possibly fit in his house or even in the rooms at the Ritz. These were for the museum. And the museum was going to be big.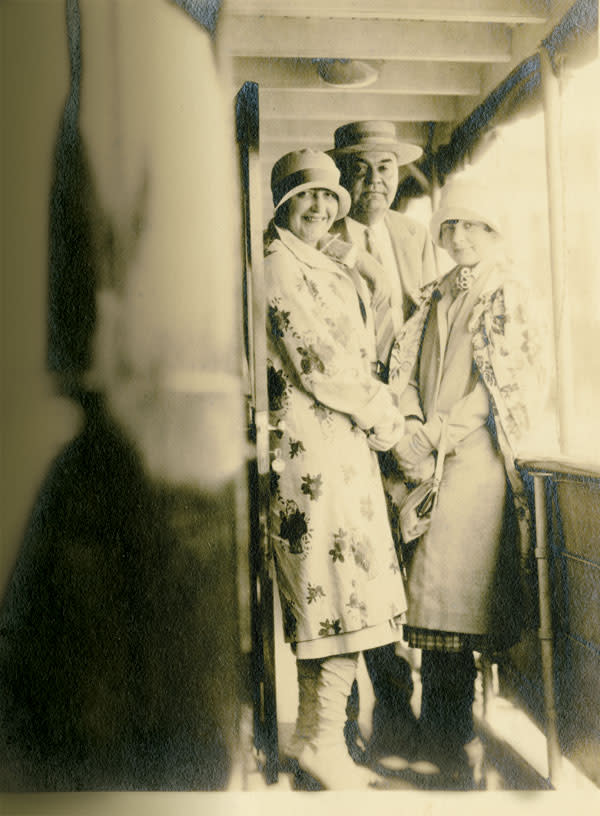 Appearances were important. Any discerning man in business knew that, certainly one in show business, and so as property prices started to drop and then plummet, and as banks closed, and as his projects stalled—as the Florida boom started to go bust—Ringling kept buying art, kept hosting parties, scrambled for ways to keep the work going at the Ritz, transferring funds from Ringling Isles, which wasn't wise. But the music kept playing at Ca' d'Zan. And he referenced a well-worn page in the old circus manual. He gave
the papers something else to write about. He gave the people something else to look at.
He announced in the summer of 1927 that he was going to give the causeway to the city.
"There are no words adequate with which to express our appreciation for this wonderful donation. … It will only be natural that beautiful homes and fine estates will be erected on the keys. And when this is done, Sarasota will be the cynosure of all America and the world," gushed the newspaper.
Also that year, he moved the winter headquarters of the circus from Bridgeport, Conn., down to Sarasota, in an effort to boost the local economy—winter quarters needed workers—and create an almost zoo-like tourist attraction. The Sarasota Herald once again was overcome: "No announcement ever made in Florida has meant more to the state as a whole, and on the streets last night, when the important move became known to many, there was a jubilant air, an enthusiasm which has not existed since the first days of the 'boom.'"
And he kept building his art museum.
The crash for the country, of course, came in late October of 1929, up on Wall Street, and it spread from there.
The crash for Ringling, though, had come more than four months before, when Mable, his wife, died of complications from diabetes and Addison's disease. It marked for him the end of a life of a certain frivolity and charm.
The '20s were over.
The '30s were different.
Ringling's yacht, Zalophus, or "sea lion" in Latin, sank in the Gulf of Mexico after hitting something under the water about a mile off Lido Beach. It was just as well. The craft had an 11-person payroll.
A year after the death of his wife, he married a socialite divorcée named Emily Buck, much younger. It was a panicky, lovesick decision. He borrowed $50,000 from her four days after their wedding. She didn't like Sarasota. She didn't like him buying art.
The Ritz work stopped. The structure was an eerie skeleton. The symbol of aspiration became an apparition of caution.
His positive headlines turned sour. Here was the flip side of celebrity rise and fall. Frustrated, Ringling demanded that local reporters bring to him what they were writing, so he could review it before publication, a ludicrous demand from a shaken man. His health started to falter, first with an infection, then with blood poisoning, then with blood clots that paralyzed parts of his body. He could smoke only one cigar a day, his doctor said, but he smoked it to the nub.
Creditors harassed him. So did his wife.
He filed for divorce in 1933. He filed again in 1934. It went final in 1936.
His Rolls-Royce got old.
Ca' d'Zan, once boisterous, got quiet.
And Ringling died, in December 1936 in New York, technically of pneumonia. His obituary in The New York Times said he and his brothers had "established the ancient pastime of Rome on a scale of American bigness, extravagance and mechanical perfection …"
The next day, though, a secret was revealed: To Florida, to Sarasota, Ringling had left his entire estate.
* * *
He didn't leave a memoir. He left his house. He left his museum.
Walk in and you can see it all still, the first gallery of the museum, just to the right of the entrance, the giant, dramatic, luminous Rubens cartoons—"Look here, we must buy those pictures"—and then room after room of paintings from Europe from the Middle Ages to the 1800s, Italian and French Baroque, masterpieces by Anthony Van Dyck, Titian, Tintoretto, Paolo Veronese, Diego Velazquez, El Greco, Giovanni Battista Tiepolo, Guercino, Domenico Ghirlandaio, Benedetto Gennari, Pietro da Cortona, and the interiors of whole regal rooms from the old Astor mansion from Gilded Age Manhattan, all of this housed in a museum design in a style that manages to mix the Italian Renaissance and Ringling's Florida, the U-shaped structure, the open courtyard. "Lovely at sundown. Beautiful light and air." He had collected rapidly, Ringling had, borderline frantically, mostly at auctions in London and New York, almost entirely between the height of the boom and the onset of the bust, and his own sad wane.
The John and Mable Ringling Museum of Art opened in 1930 for a day, drawing more than 10,000 people, more than the population of Sarasota at the time. It opened in 1931 for a week. It's been through wearying litigation and expensive renovation and expansions. It's been transferred from state oversight to the auspices of Florida State University. It's earned the kind of respect Ringling most certainly sought.
"Probably no collection outside Europe gives so rich an idea of taste from 1600 to 1800," a curator from New York's Metropolitan Museum of Art said in 1948.
The New York Times' John Russell wrote in 1991, "In terms of quality, and in particular of unquestioned masterworks by uncollected Italian Old Masters, the Ringling Museum is in a class of its own."
And the curator of the Louvre in Paris said in 1966 he thought Ringling's purchases had sprung from a "sincere love of the period which corresponds perfectly to his temperament as a man of the theater."
Here at the museum, more than even at Ca' d'Zan, is what amounts to the most revealing portrait of John Nicholas Ringling, man in full. He was called a capitalist, a showman, a circus king, and he invested in rail and oil and land. But this is the most interesting thing he did. What he purchased along with his art was the tangible and visible association with the aristocracies of the old and new worlds. He wanted that. But he also wanted Sarasota, his chosen home, to do more than grow. He wanted it to grow into something. He wanted it to be a, or even the, cultural capital of all of Florida, of the whole Southeast. Dredging and building leaves a mark. That was not enough. And attention was not enough. Attention is never enough. And riches and wealth are not the same thing. The staunch accumulator was no mere materialist. He understood that art is what lasts.
Michael Kruse, formerly of the Tampa Bay Times, is now a senior staff writer at Politico.