Article
Top Picks for the 2015 Sarasota Film Festival
Sarasota Film Festival director of programming Michael Dunaway shares his top film picks for the 2015 fest.
The 17th annual Sarasota Film Festival takes place April 10-19, and new director of programming Michael Dunaway has been busy forming this year's line-up. Don't expect anything radically different from past years, he says, since he's a big admirer of former director Tom Hall. But Dunaway, a lover of independent film who directed last year's documentary 21 Years: Richard Linklater, about the godfather of the genre, will no doubt put his stamp on the Sarasota festival in years to come. Here are some of his favorites from this year's festival.
Iris
Director: the late Albert Maysles (Grey Gardens, The Gates, Running Fence)
The story: a documentary by the 87-year-old director about free-spirited 93-year-old Iris Apfel, a longtime New York fashion icon.
Michael says: "Just delightful. Albert was a sweet genius. We may pair this movie with some other films about fashion and work with a department store on a fashion show."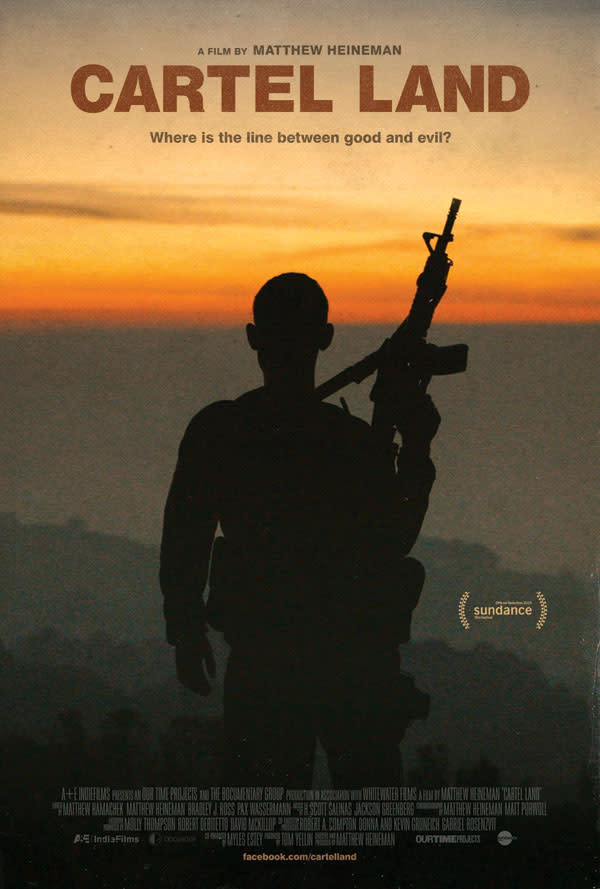 Cartel Land
Director: Matthew Heineman (Escape Fire: The Fight to Rescue American Healthcare)
The story: This documentary follows vigilante groups fighting Mexican drug cartels, on both sides of the border.
Michael says: "Probably the best documentary I've seen in the last two or three years. Think Breaking Bad meets Braveheart meets Elmore Leonard. There are scenes you just can't believe they got."
Phantom Halo
Stars: Rebecca Rojmin, Thomas Brodie-Sangster (Jojen Reed in Game of Thrones, Liam Neeson's son in Love Actually)
Director: Antonia Bogdanovich (Peter's daughter)
The story: Two teenage brothers, sons of an abusive, drunken Shakespearean actor, turn to pickpocketing and other crimes to make money.
Michael says: "This is only the second festival appearance for this film; the first was in Austin. Antonia and I have become friends; we're hoping to work together. She'll be here for the festival."
The End of the Tour
Stars: Jesse Eisenberg and Jason Segel
Director: James Ponsoldt (The Spectacular Now)
The story: A magazine reporter follows Infinite Jest novelist David Foster Wallace on a promotional tour in this fact-based film.
Michael says: "It's a combination of Almost Famous, The Assassination of Jesse James and My Dinner with Andre, but as if Richard Linklater were directing it. Segel as Wallace delivers an Oscar-caliber performance."
Time Out of Mind (opening night film)
Stars: Richard Gere, Jena Malone
Director: Oren Moverman (here a few years ago with The Messenger)
The Story: Gere plays a homeless man in what Dunaway says may be the "greatest performance of his career."
Michael says: "The social focus of this year's festival is homelessness—such a problem in Sarasota—and we will have panels and experts on the topic here. Oren is coming, and he's bringing 'selected' cast members. We are hoping for Richard."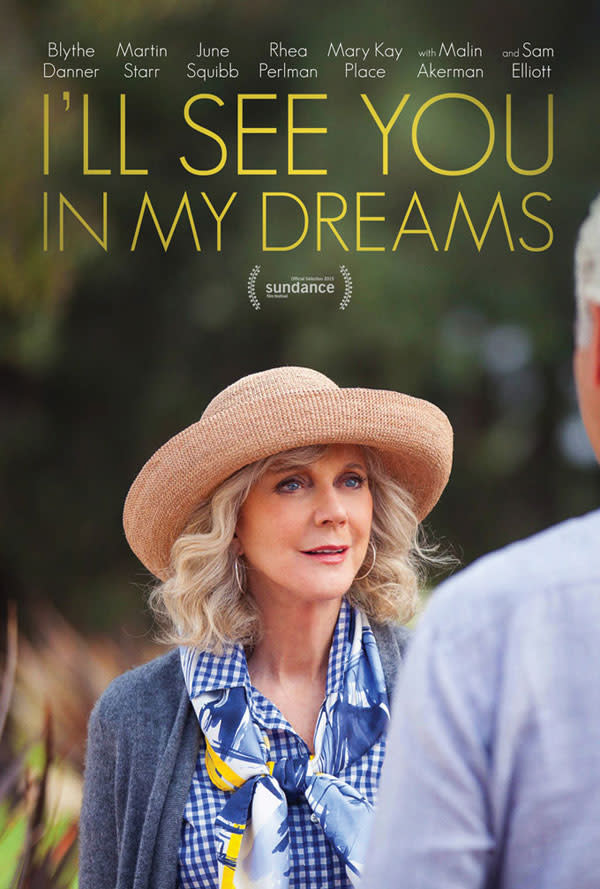 I'll See You in My Dreams
Stars: Blythe Danner, Sam Elliott
Director: Brett Haley (The New Year, The Ridge)
The story: In a movie that should resonate with local audiences, Danner plays a widow in her 70s who begins dating again and forms relationships with two very different men.
Michael says: "A film that was very popular at Sundance. It's going to be our closing night film, and Blythe Danner will be here to accept our Impact Award."