Article
Manatee Players' Into the Woods
Arts editor Kay Kipling reviews this Sondheim musical.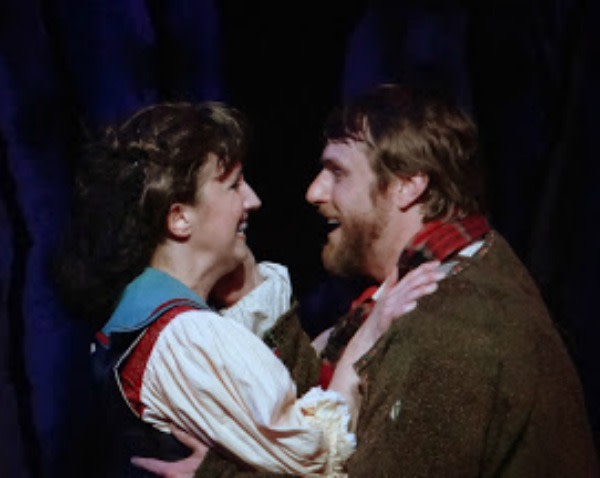 By Kay Kipling
It's a happy convergence of material and talent in the Manatee Players' current production of the Stephen Sondheim-James Lapine musical Into the Woods—one that makes for an extremely satisfying experience.
Even if you've recently seen the movie version in theaters, that's no reason to pass up this live onstage show, directed and choreographed by artistic director Rick Kerby. With a little luck, some creativity and, undoubtedly, a lot of hard work, he and his cast and crew have made the production shine.
If by any chance you have never seen Into the Woods, you should know that it begins with some familiar fairy tales—Cinderella, Jack and the Beanstalk, Little Red Riding Hood, Rapunzel—and weaves them into a touching narrative about parents, children, how the choices we make affect others and how interdependent we all are. With a set designed by Donna Buckalter that employs large-scale books that fold out to reveal the pages of each story (including the original tale of the Baker and his Wife), with lighting by Mike Wood that helps transport us to another, make-believe world, with fine music direction by Aaron Cassette, and with costumes by Becky Evans that help to define the characters, this Into the Woods is truly magical.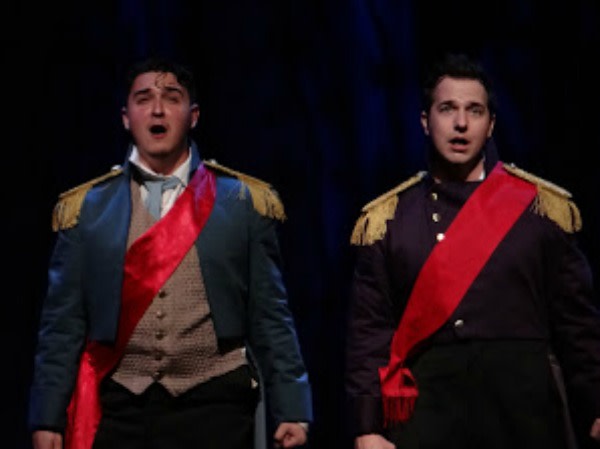 Kerby keeps all the moving parts working smoothly while not stinting in any way on the emotional aspects of the stories and songs, from the lighter moments to the dark. And his cast is well up to the challenges of Sondheim's music, from Sarah Cassidy's Cinderella and Dianne Dawson's Baker's Wife to Kyle Ann Lacertosa as an irresistible Red and Alexander Zickafoose and Craig Weiskerger as the posturing princes in search of their ever elusive maidens. Brian Chunn turns in a very strong performance as the Baker, who must confront both a cursed past and a difficult future, and Chris McCoy is great fun as the none-too-bright Jack, who wears out the patience of his ear-pulling mother (Rita Mazer).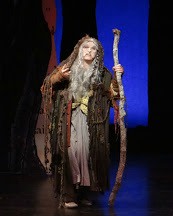 Players newcomer Christina Capehart is quite scary and sharp as the Witch, Rachel Knowles and Michelle Anaya just what you would want as Cinderella's mean sisters, and, in a departure from the usual portrayal of the show's Narrator as an older man, young Judah Woomert (just 10) delivers an assured performance. In fact, just about everyone in the cast fulfills beautifully the tasks Kerby and the show's creator have set for them.
The result is a winning show that entertains while it also does much more. Into the Woods continues through March 1; for tickets, call 748-5875 or go to manateeperformingartscenter.com.