Article
2014 Vacation Guide: Museums and Galleries
Your guide to Sarasota museums and art galleries.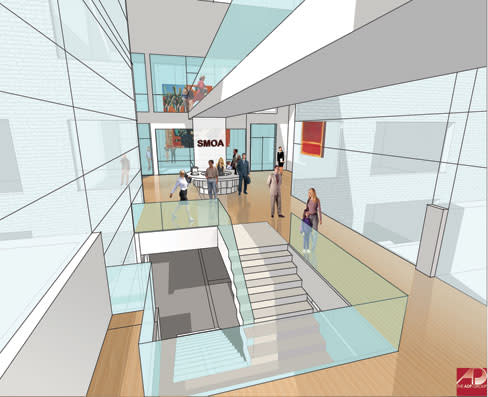 SMOA Gets Its Start
A 10-year, $22.5-million campaign to transform the historic Collegiate Gothic Sarasota High building into the new Sarasota Museum of Art is finally bearing fruit. Fencing went up around the building on Tamiami Trail this summer for the first phase of reconstruction. The plan is for classrooms, working studios, a multipurpose auditorium, café, gift shop and gallery space for touring contemporary and modern art exhibits. It will operate under the auspices of the Ringling College of Art and Design. A full-gear national search is on for an executive director, and the museum complex is expected to open sometime in 2016.
VISUAL ARTS, MUSEUMS AND GALLERIES
Allyn Gallup Contemporary Art, 1288 N. Palm Ave., Sarasota. (941) 366-2454. Monthly contemporary exhibits, original paintings, sculptures and mixed media assemblages. allyngallup.com
Art Center Manatee, 209 Ninth St. W., Bradenton, (941) 746-2862. Classes for all ages, special events, changing exhibitions, gift shop. artcentermanatee.org
Art Center Sarasota, 707 N. Tamiami Trail, Sarasota. (941) 365-2032. This art center, one of Sarasota's longest-running arts institutions, offers a wide array of exhibits, classes and workshops. artsarasota.org
Art Uptown, 1367 Main St., Sarasota. (941) 955-5409. Cooperative gallery featuring paintings, sculptures, ceramics, basketry and other media. artuptown.com
Artists Guild of Anna Maria Island, 5414 Marina Drive, Holmes Beach, (941) 778-6694. Original fine art, photography, pottery, sculpture, jewelry and prints. amiartistsguildgallery.com
Blank Slate Gallery, 604 S. Pineapple Ave., Sarasota. (941) 312-5700. New Burns Court gallery features contemporary and fine arts, including original paintings, glass, mobiles, mixed media and furnishings. blankslategallery.com
Clyde Butcher Gallery and Studio, 237 Warfield Ave., Venice. (941) 486-0811. Black-and-white landscape photography featuring natural Florida environments by acclaimed photographer Butcher. clydebutcher.com
Crissy Galleries, 640 S. Washington Blvd., Suite 150, Sarasota. (941) 957-1110. Specializing in fine art and antiques. crissy.com
Dabbert Gallery, 76 S. Palm Ave., Sarasota. (941) 955-1315. Contemporary paintings, sculptures, watercolors, drawings and bronzes. dabbertgallery.com
Elizabeth Rice Fine Art, Home Accessories and Antiques, 1467 Main St., Sarasota. (941) 954-8575. Contemporary fine art, as well as Biedermeier furniture and other antiques. elizabethrice.com
Elizabeth Stevens Gallery, 1945 Morrill St., Sarasota. (941) 587-9851. Paintings by Marge Bennett and Debbie Dannheisser, plus blown glass, pottery and jewelry are featured at this Towles Court space. elizabethstevensgallery.net
Englewood Art Center, 350 S. McCall Road, Englewood, (941) 474-5548. Affiliated with the Ringling College of Art and Design, this community art center offers classes, exhibitions, special events. ringling.edu
Galleria Silecchia, 20 S. Palm Ave., Sarasota. (941) 365-7414. National and international sculptors, painters, glass artists and more; regular shows. galleriasilecchia.com
Hodgell Gallery, 46 S. Palm Ave., Sarasota. (941) 366-1146. Contemporary fine art and glass works. hodgellgallery.com
Island Gallery West, 5368 Gulf Drive, Holmes Beach, (941) 778-6648. Paintings, pottery, fiber art and more by nearly 30 local artists and craftspeople are on display here. islandgallerywest.com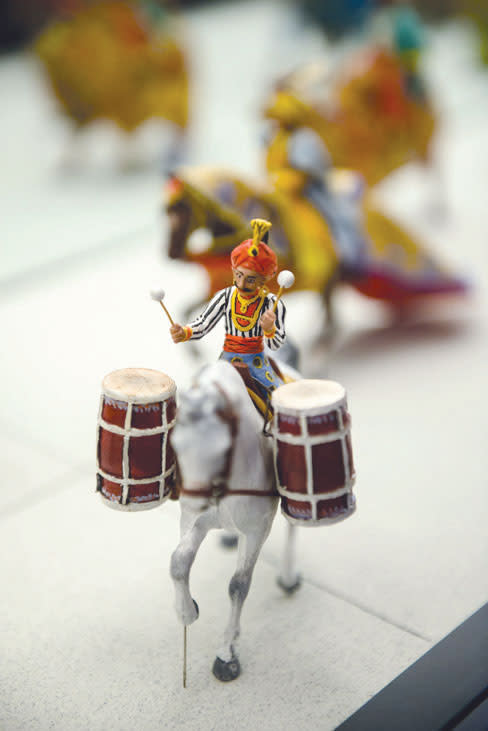 Tiny Big Top
A visit to The Ringling wouldn't be complete without marveling over the remarkable Howard Bros. Circus model. Retired businessman Howard Tibbals painstakingly re-created the Ringling Bros. and Barnum & Bailey Circus of 1919-1938 with 44,000 miniature tents, wagons, railroad cars, animals, showmen, costumes, circus-goers and folding chairs (7,000 of them, to be exact).
John and Mable Ringling Museum of Art, 5401 Bay Shore Road, Sarasota. (941) 359-5700. The state museum of Florida houses an extensive Baroque collection, modern collection, Asian art and changing exhibitions. ringling.org
Longboat Key Center for the Arts, 6860 Longboat Drive S., Longboat Key. (941) 383-2345. This long-established center, now affiliated with the Ringling College of Art and Design, offers classes, exhibits, sales and special events.
Madeby Gallery, 2700 N. Tamiami Trail, Sarasota. (941) 822-0442. Works by Ringling College of Art and Design students and alumni, available for sale. madebygallery.com
Marietta Museum of Art and Whimsy, 2121 N. Tamiami Trail, Sarasota. (941) 364-3399. Unusual collection of art by living artists, both indoors and in outdoor sculpture garden, at this space run by Marietta Lee. Closed in summer. whimsymuseum.org
Packard Galleries, 539 S. Washington Blvd., (941) 806-8919. A family of artists—Leslie, Anne and Cynthia Packard—displays paintings, giclées and original works, also seen in their galleries in Cape Cod. packardgallery.com
Palm Avenue Fine Art, 10 S. Palm Ave., Sarasota. (941) 388-7526. Paintings and sculpture from a variety of Gulf Coast artists and others.
Sarasota Season of Sculpture, 1421 Fifth St., Sarasota. (941) 366-7767. Presents an exhibition of large-scale sculptures biannually along Sarasota's downtown bayfront. sarasotaseasonofsculpture.org
Selby Gallery, Ringling College of Art and Design, 2700 N. Tamiami Trail, Sarasota. (941) 359-7563. Presents works by national and regional artists in a variety of media; it also hosts annual faculty exhibitions and the "Best of Ringling" student show. ringling.edu
Stakenborg Fine Art, 1545 Main St., Sarasota. (941) 487-8001. An art resource for collectors of paintings, drawings and prints, including works by such artists as Durer and Picasso. stakenborgfineart.com
State of the Arts Gallery, 1525 State St., Sarasota. (941) 955-2787. This contemporary fine art gallery presents work from local and national artists in regular exhibitions. sarasotafineart.com
The Studio at Gulf and Pine, 10101 Gulf Drive, Anna Maria, (941) 778-1906. Eclectic array of exhibits, classes, lectures and discussion groups. studioatgulfandpine.com
Towles Court, just west of U.S. 301 between Adams and Morrill streets. This working artist colony offers several gallery/studio spaces for viewing and buying; a gallery walk takes place from 6 to 10 p.m. every third Friday of the month. towlescourt.com
Venice Art Center, 390 Nokomis Ave. S., Venice. (941) 485-7136. The area's largest community art center, begun in 1958, offering exhibitions, classes and occasional special events, such as a Paint-Out in Paradise. veniceartcenter.com
Village of the Arts, east of 14th Street West, between Ninth and 17th avenues, Bradenton. Community of artists, studios and galleries. Art walks take place the first weekend of every month, Friday, 6 to 9:30 p.m., and Saturday, 11 a.m. to 4 p.m. villageofthearts.com
William Hartman Gallery, 48 S. Palm Ave., Sarasota. (941) 955-4785. Displays 18th- and 19th-century antique prints; also work by historic Sarasota artists and vintage photographs.
Wyland Galleries of Sarasota, 314 John Ringling Blvd., St. Armands. (941) 388-5331. Marine and wildlife art by Wyland and other environmental artists is featured here, along with Oggetti glass. wylandgalleries.com
In addition to Sarasota's museums, several other fine arts museums are nearby, including the Museum of Fine Arts in St. Petersburg, the Salvador Dali Museum, also in St. Petersburg, and the Tampa Museum of Art.