Article
"Picasso/Dali, Dali/Picasso" Opens at The Dali Museum in St. Petersburg
"Picasso/Dali, Dali/Picasso" opens at The Dali Museum in St. Petersburg.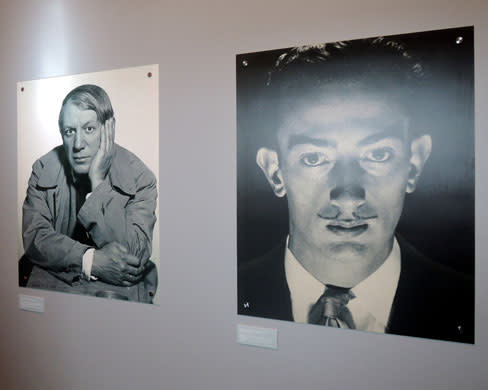 Saturday, Nov. 8, was the official opening day of a not-to-be-missed new exhibit with a title that says it all: Picasso/Dali, Dali/Picasso. The venue is The Dali Museum in St. Petersburg, and the exhibition is the first ever to compare works by the legendary Spanish artists side by side, according to Dali Museum director Hank Hine. Unveiled at a media tour earlier last week, the exhibit's 80-plus works include paintings, drawings, prints, sculpture and even a collection of postcards sent by Dali to Picasso.  Fundació Gala-Salvador Dalí also collaborated in mounting the show,  which runs through Feb. 15, 2015, and is expected to be such a hit that timed tickets are being offered for the first time by the museum.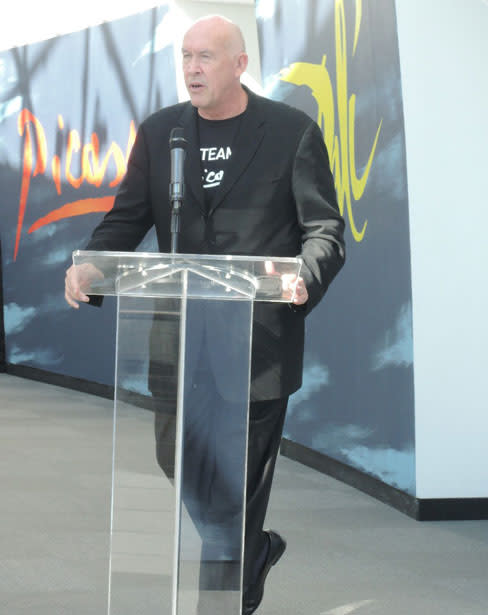 "Surprisingly, this is a part of history that has not been told before," explained Bernardo Laniado-Romero, director of Museu Picasso, Barcelona, the exhibition's co-organizer. Seeing him standing with arms folded beside a cutout poster of Dali (similarly posed) during Hines' opening remarks, prompted this photo—I just couldn't resist!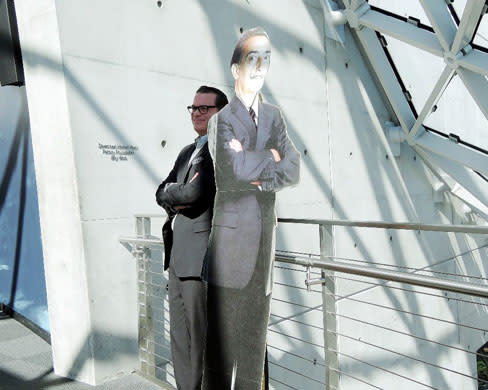 "This Picasso exhibition offers the possibility of rereading the relationship between two key figures of 20th-century art and exploring new interpretations of the period in which their lives and works intersected," explained Hines, adding that much of the show features rarely loaned works from more than 20 international museums and collectors worldwide.
Indeed, pairing works by the two greats was a 10-year ambition that Hines pursued doggedly. It took more than two years to acquire the right pieces for the show, many of them never before seen in the U.S. Further complicating the process was a feud of sorts that had existed between private collectors of each artist. "There were many, especially private collectors in the Picasso camp, that did not want to lend to an exhibition," Laniado-Romero explained. "They did not understand why there should be an exhibition dealing with Picasso and Dali, because of the political antagonism that fostered and festered in the last 40 years of their lives."
Picasso/Dali, Dali/Picasso will travel to the Museu Picasso in Barcelona, Spain, running from March 19-June 28, 2015. "It's not going to be an easy play, let's put it that way. There will be people looking to continue that antagonism," Laniado-Romero said, adding that some Europeans will come to see this previously untold visual story.
It's a fleeting story, though. Director Hines says after its run in Barcelona the show will be dismantled, and most of the works will never be seen together again.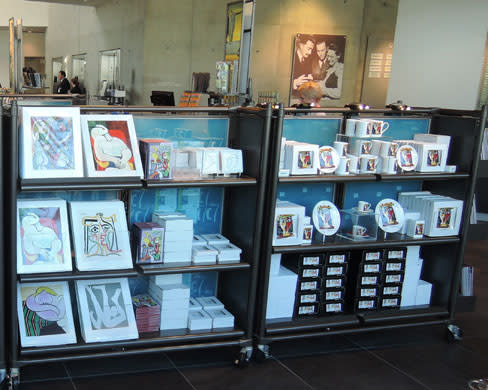 To that point, The Dali Museum shop had an exhibition book and mugs made to commemorate the show, as well as wonderful prints, ceramics and more incorporating the art from both Picasso and Dali that make great gifts for the holidays.
[caption id="attachment_2808" align="alignnone" width="488"]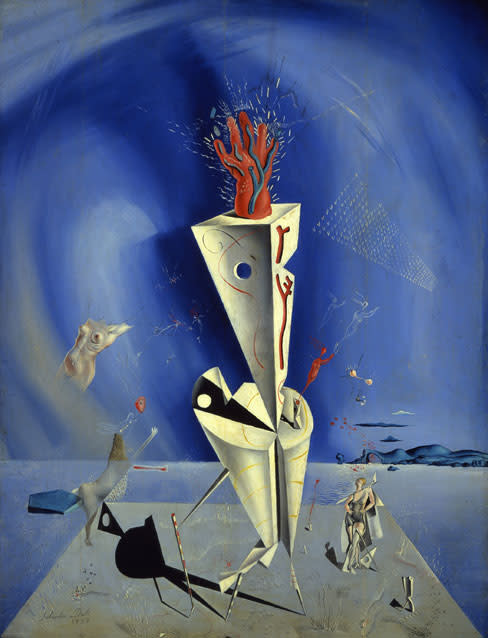 Apparatus and Hand, 1927, Salvador Dalí. © Salvador Dalí. Fundació Gala-Salvador Dalí, [Artist Rights Society (ARS)], 2014. Collection of The Dalí Museum, Inc., St. Petersburg, FL, 2014. ©2014 Estate of Pablo Picasso / ARS, NY. This exhibition was organized by The Dalí Museum and the Museu Picasso, Barcelona, with the collaboration of the Fundació Gala-Salvador Dalí and is supported by an indemnity from the U.S. Federal Council on the Arts and the Humanities. [/caption][caption id="attachment_2810" align="alignnone" width="488"]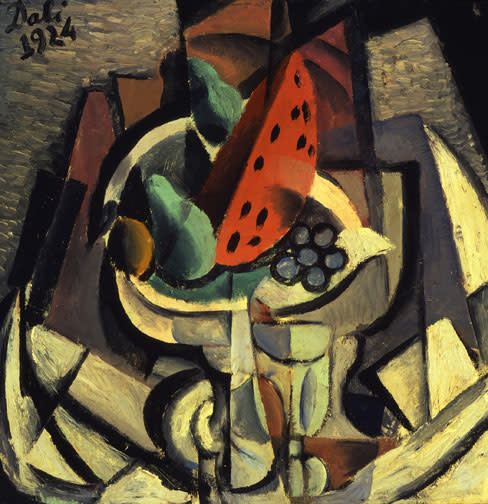 Still Life: Sandia, 1924, Salvador Dalí. © Salvador Dalí. Fundació Gala-Salvador Dalí, [Artist Rights Society (ARS)], 2014. Collection of The Dalí Museum, Inc., St. Petersburg, FL, 2014. This exhibition was organized by The Dalí Museum and the Museu Picasso, Barcelona, with the collaboration of the Fundació Gala-Salvador Dalí and is supported by an indemnity from the U.S. Federal Council on the Arts and the Humanities. [/caption][caption id="attachment_2809" align="alignnone" width="488"]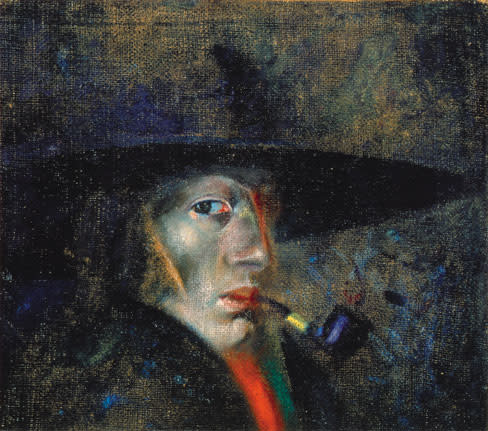 Self Portrait, 1921, Salvador Dalí. © Salvador Dalí. Fundació Gala-Salvador Dalí, [Artist Rights Society (ARS)], 2014. Collection of The Dalí Museum, Inc., St. Petersburg, FL, 2014. This exhibition was organized by The Dalí Museum and the Museu Picasso, Barcelona, with the collaboration of the Fundació Gala-Salvador Dalí and is supported by an indemnity from the U.S. Federal Council on the Arts and the Humanities. [/caption][caption id="attachment_2811" align="alignnone" width="488"]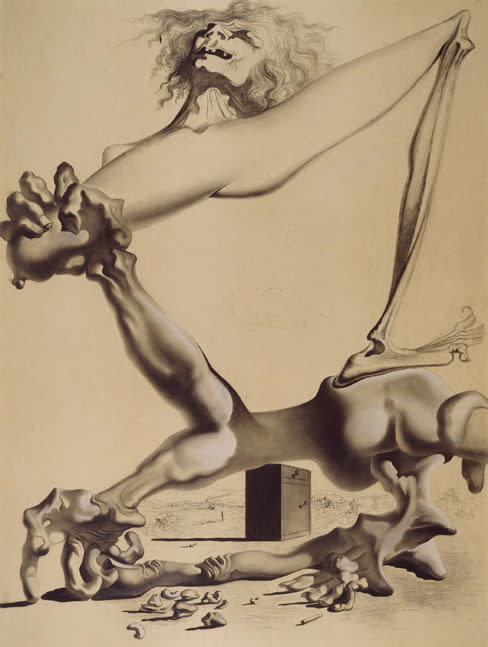 Study for 'Premonition of the Civil War', 1935, Salvador Dalí. © Salvador Dalí. Fundació Gala-Salvador Dalí, [Artist Rights Society (ARS)], 2014. Collection of The Dalí Museum, Inc., St. Petersburg, FL, 2014. This exhibition was organized by The Dalí Museum and the Museu Picasso, Barcelona, with the collaboration of the Fundació Gala-Salvador Dalí and is supported by an indemnity from the U.S. Federal Council on the Arts and the Humanities.[/caption]
[caption id="attachment_2812" align="alignnone" width="488"]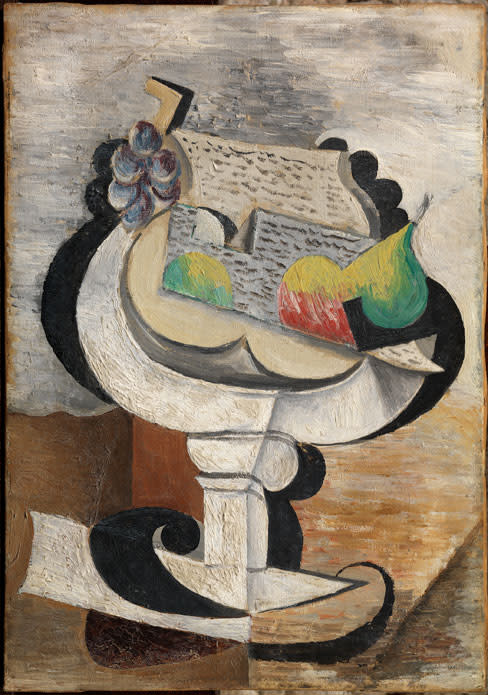 Compoteir/Frutero (Fruit Dish), 1917, Pablo Picasso. © 2014 Estate of Pablo Picasso / ARS, NY. This exhibition was organized by The Dalí Museum and the Museu Picasso, Barcelona, with the collaboration of the Fundació Gala-Salvador Dalí and is supported by an indemnity from the U.S. Federal Council on the Arts and the Humanities.[/caption]
[caption id="attachment_2813" align="alignnone" width="488"]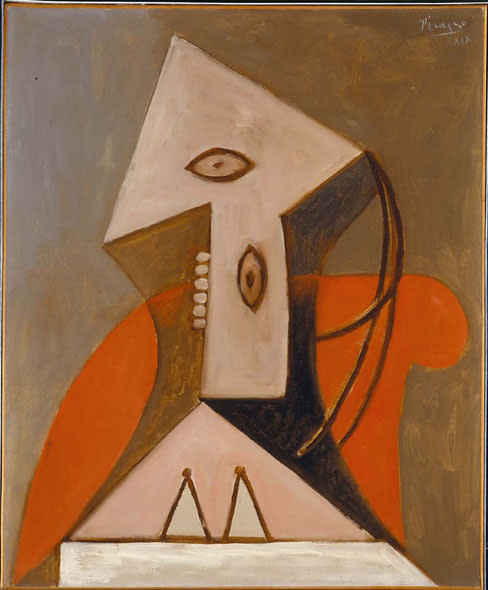 Femme dans un fauteuil rouge, 1929, Pablo Picasso. © 2014 Estate of Pablo Picasso / ARS, NY / The De Menil Foundation, Houston, TX. This exhibition was organized by The Dalí Museum and the Museu Picasso, Barcelona, with the collaboration of the Fundació Gala-Salvador Dalí and is supported by an indemnity from the U.S. Federal Council on the Arts and the Humanities.[/caption]
[caption id="attachment_2814" align="alignnone" width="488"]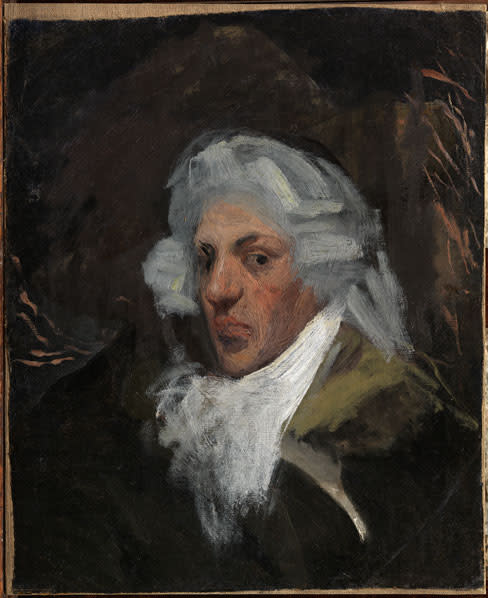 Self Portrait with wig, 1897, Pablo Picasso. © 2014 Estate of Pablo Picasso / ARS, NY. This exhibition was organized by The Dalí Museum and the Museu Picasso, Barcelona, with the collaboration of the Fundació Gala-Salvador Dalí and is supported by an indemnity from the U.S. Federal Council on the Arts and the Humanities.[/caption]
[caption id="attachment_2815" align="alignnone" width="488"]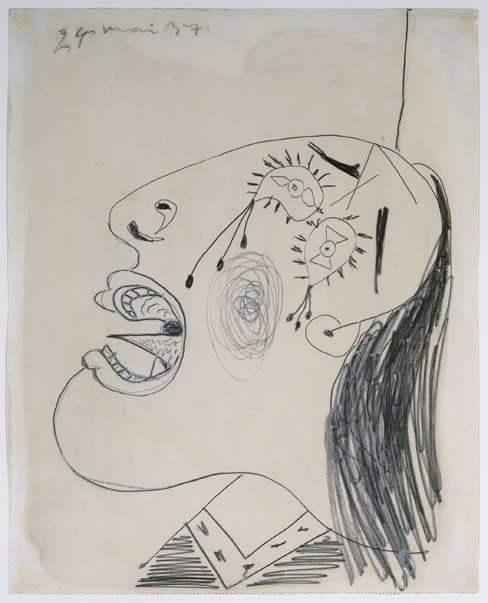 Study for Weeping Head. Sketch for Guernica, 1937, Pablo Picasso. © 2014 Estate of Pablo Picasso / ARS, NY. This exhibition was organized by The Dalí Museum and the Museu Picasso, Barcelona, with the collaboration of the Fundació Gala-Salvador Dalí and is supported by an indemnity from the U.S. Federal Council on the Arts and the Humanities.[/caption]
For more Sarasota arts and entertainment news, click here. >>