Article
Five Surprising Truths About Domestic Violence in Sarasota
SPARCC executive director Olivia Thomas shares five surprising truths about domestic violence in Sarasota.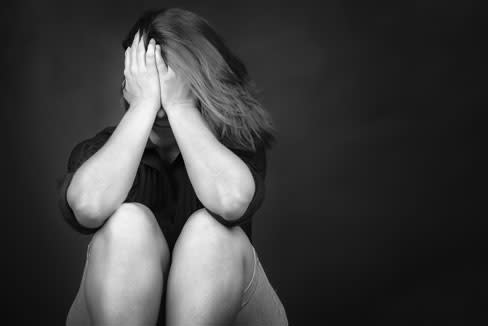 If you've tuned into any national media outlet at any point in the past two weeks, you're likely to have seen a news story about domestic violence and sports celebrities making headlines. But how does domestic violence affect everyday people in our region? We asked Olivia Thomas, executive director of Sarasota's Safe Place and Rape Crisis Center (SPARCC), and she enlightened us with five surprising truths about domestic violence here at home—and five ways to get help if you need it. In her words…
It's Happening
People often think of domestic violence as something that happens in other families and neighborhoods; to other people. The truth is that it happens to one in four women in the United States, many of whom are our friends, neighbors, co-workers and family members. Domestic violence is a topic that most people would rather not think or talk about, but there's danger in our silence. When we don't talk about it, victims who are already feeling isolated get the message that they are truly alone. Those who are in abusive relationships need to know that they have support. That starts with not being afraid to acknowledge that it's happening around us.
It's More Than a Black Eye
Domestic violence is about power and control. It's not always what you see. Domestic violence can include sexual coercion, financial restrictions, verbal abuse, isolation from friends and family, controlling the victim's decisions, whereabouts and access to education and work. The psychological effects of abuse can last long after the bruises are gone.
We're Asking the Wrong Questions
One of the most common questions people ask is, "Why doesn't she just leave?" The answer: Because domestic abuse is about power and control, the most dangerous time for victims is when they make the decision to get out of the relationship. When the abuser feels the power equation changing, he may escalate his violence as a way to regain his power. The stories we've seen in the news lately are often asking why someone would choose to marry the abusive partner, or asking what a victim might have done to provoke a situation. We should be asking the tough questions, such as why are we so quick to question the victim's actions rather than the perpetrator's? Follow the #WhyIStayed hashtag on Twitter. It has prompted many survivors to share their own experiences; their reasons for staying are numerous and complex.
It Happens to Men
While the majority of domestic violence victims are women, abuse of men happens more often than you'd expect. Male victims of abuse face additional barriers, including skepticism and lack of support, which often makes it more difficult to get help.
Having the Conversation is Part of the Solution
Domestic violence is a social problem. It happens in every community, in every state. The social change has to start with each of us. We must shift the conversation around domestic violence through our own interactions with those who experience it, with our discussions on the subject, and demonstrate a willingness to speak up when we hear harmful comments being made. Blame and shame need to be replaced with non-judgmental support and empowerment.
Five Ways To Get Help in Sarasota
Hotline: SPARCC's 24-hour Hotline 941-365-1976 or the Statewide Domestic Violence Hotline  1-800-621-4202.
Website: www.sparcc.net is one of many free online resources where survivors and their loved ones can access resources including warning signs, safety plans, and other valuable information.
Shelter: SPARCC has a Shelter that is available to victims of domestic violence and their children and pets. All of SPARCC's services are free and confidential.
Support Groups: SPARCC offers support groups for those seeking emotional support in a group environment.
Economic Empowerment Program: SPARCC's new Economic Empowerment Program provides strategies and support to build financial independence.
For more information on any of SPARCC's services, please call (941) 365-1976 or visit www.sparcc.net