Article
Former Bachelor Star Renee Oteri Hosts Wedding Reception in Sarasota
Former Bachelor contestant Renee Oteri and new husband Bracy Maynard held their wedding reception in Sarasota on August 23, and learned the sex of first child together.
Photography by Naomi Chokr Photography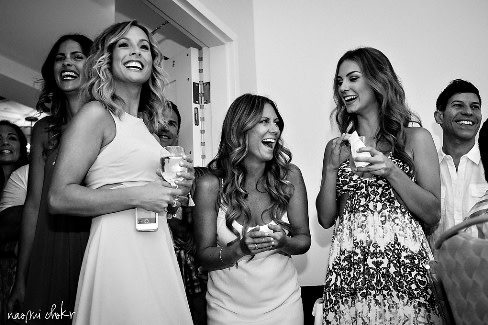 She didn't find a mate on "The Bachelor," but former contestant Renee (Oteri) Maynard was back in Sarasota celebrating a new marriage this weekend. Renee met Bracy Maynard when they were just 12 years old and the now 30-somethings married on March 20, five months after Renee's time on the show. At the Sarasota reception they handed out party poppers. When the strings were pulled, blue confetti rained down and the news quickly traveled through the crowd that a baby boy is on his way (and Renee says her son from a former marriage, Ben, could not be more thrilled). We asked Renee about her new love, the show and plans for the future.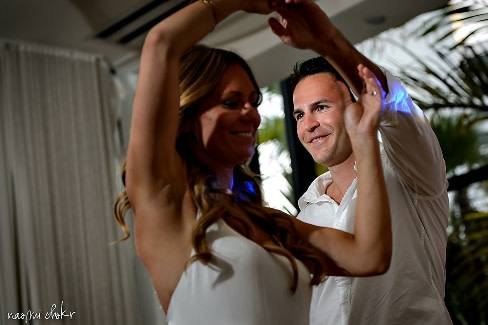 How did you and Bracy meet? We met at a track meet in middle school. He was sitting on the bleachers with an ice pack on a sprained ankle, so I walked up and asked if I could help. He was my first boyfriend, my first holding hands and my first kiss!
What's the timeline of your relationship? My family moved to Sarasota right before 9th grade, but we stayed in touch writing letters. I moved to Martha's Vineyard after high school and we connected randomly through social media as friends. I met someone while living there, but we divorced in 2008. Bracy visited me in Boston after that and we dated long distance for two years, but agreed that it was too much and broke up in 2010. We were both devastated. I moved back to Sarasota with my son, Ben, and had a boyfriend for a while, but when we broke up I decided to do the show. When that didn't work out and I was given my phone back, the first call was from Bracy saying he wanted to see me. Around Christmas he moved to Florida, then received a job offer in Seattle, so we moved out here and got married in March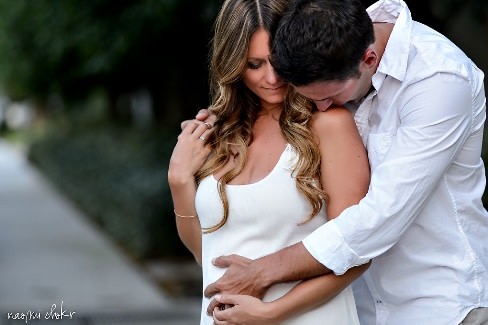 How is your family adjusting to life in Seattle? We love it. We flew out here for a 10-day area tour and it's so awesome, not at all what you'd expect. It's not gray and drizzling all the time. Ben, who is nine, had 10 best friends at the end of his first day of school. He's having a great time being involved in sports. He's totally acclimated.
But do you miss Sarasota? I do miss Sarasota! I miss the beach, the culture downtown, its artsy feel. I miss the water. I think I spent every afternoon at the beach. I'd go out on my paddle board with friends and we'd see dolphins and manatees around us. We stumbled upon this tunnel in the mangroves on Lido that has crystal clear water with thousands of starfish.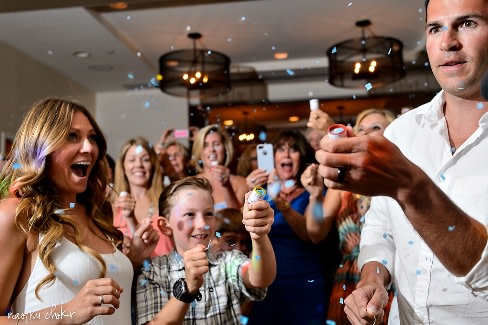 What was your experience on the show like? I was pleasantly surprised: I didn't think I'd actually get cast and I expected a lot of drama. When the time came to get on the plane I didn't want to go, I thought, "This isn't me! I'm not this kind of girl!" But everyone involved in the show are incredible people, so it totally exceeded my expectations.
What was your favorite part? The travel. Traveling like that—without knowing where you're going or what you're doing there until hours before—is incredible.
Least favorite? Missing Ben, although they were wonderfully accommodating and let me call him from time to time. I had never left him before since he'd been born, so I wasn't ready for that. Of course, he had a great time with my parents who spoiled the daylights out of him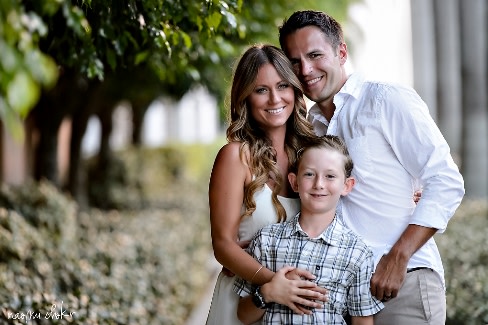 Do you experience residual fame after the show? It's wild! I didn't expect that Bracy and I would be hiking out here and out of nowhere young girls ask, "Oh my gosh, you're Renee, right? You were such a good friend [on the show], you're so nice and always helped everyone out!" I also get a lot of positive feedback in emails and random Facebook messages.
What lessons did you learn from it? I believe not that we're born with a script but that we're born with options, and so far I've taken the right road every time. The show changed me in many ways and made me ready for my life here in Seattle. I hate to say I wasn't super confident. I lost a lot of confidence after break ups and being a single mom. I learned to let go of fear, stop holding back, to just go with it and trust yourself that it will all work out in the end