Article
Top Tickets: Sarasota Events, July 2014
Our picks for summer.
American Idol Live! on Tour
Didn't get enough of all that rocking young talent on the Fox TV show? Get your tickets now to this live concert featuring the Season 13 finalists, including, of course, our area's very own Sam Woolf. At 8 p.m July 17 at Van Wezel; 953-3368 or vanwezel.org.
Sarasota Improv Festival
The improv wizards are back! At press time, the line-up for this annual celebration of all things improv, at Florida Studio Theatre, had not been announced, but you can count on a good blend of different styles and troupes. July 11 and 12; for tickets and info, call 366-9000 or go to floridastudiotheatre.org.
The Secret Garden
Balletomanes are buzzing about this world premiere, full-length Will Tuckett version of the famous children's story, presented by the Sarasota Ballet Aug. 8-10 and 13-16 at the FSU Center for the Performing Arts. Score by Jeremy Holland-Smith, sets and costumes by Tim Meacock. 359-0099 ext. 101 or sarasotaballet.org.
Suncoast Super Boat Grand Prix
The lead-up for this big summer boat race has been going on for a week, but now come the parties, the parade of boats, the bayfront fireworks on the Fourth, and, oh, yes, the race, July 6, with those big boats tearing between New Pass and Big Pass. 371-8820 ext. 1800 or visit suncoastoffshore.org.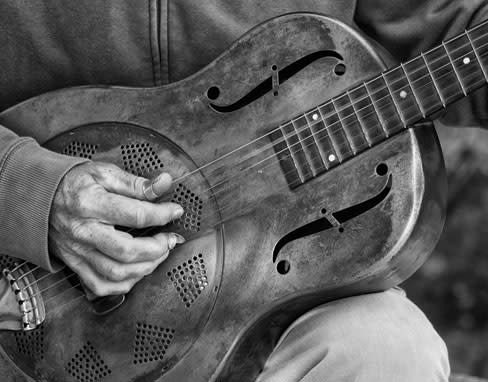 The Sty of the Blind Pig
Playwright Phillip Hayes Dean's work about African-American friends and family in Chicago in 1955—was first presented in the early 1970s, but it makes its Sarasota debut in a Banyan Theater Company production at the Cook Theatre, July 17 through Aug. 3. It's been called "eloquent, powerful and moving" by Time magazine. 358-5330, banyantheatercompany.com
My Pick
"Will Tuckett's Secret Garden, being premiered in August by the Sarasota Ballet. As an energy expert, the idea of teaching physics to schoolchildren through ballet is very exciting to me." –Ellen Berman, founding president of the Consumer Energy Council of America, and a producer of the Tony Award-winning Broadway play Enchanted April.
What I'm...
Reading
Michael Donald Edwards, producing artistic director, Asolo Rep
"In everything thing I read, I ask myself, 'Is this a story that can be told on stage?' Lately, I've been reading the classical novels of Mary Renault. I've always been interested in the ancient world, and she has rekindled my passion."
Watching
Shaun Greenspan, producer, writer, director, Triforce Pictures
"Netflix.  Where else can you catch up on shows and movies, and watch what you want, when you want?  You can really learn a lot about performances, directing techniques and short film formats."
Listening to
Jono Miller, environmentalist
"The 2010 Bridge School Benefit concert [on YouTube]. That year Neil Young reassembled what was left of Buffalo Springfield [Stephen Stills and Richie Furay]. I've been struck by the sweet, powerful and intensely personal stories in their songs. It's both a nostalgia trip and a fresh look at some very influential musicians."
To see even more Sarasota events, click here. >>
This article appears in the July 2014 issue of Sarasota Magazine. Like what you read? Click here to subscribe. >>