Article
Remembering Kevin Dean
When Ringling College's Kevin Dean passed away, Sarasota lost an artistic leader--and Mr. C lost a friend.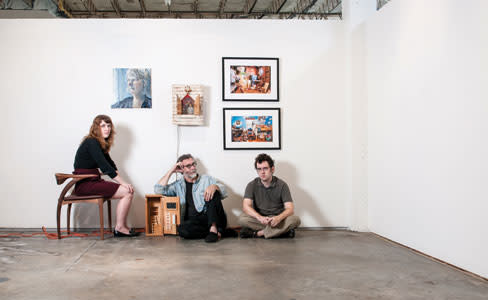 One of the sad things about growing older is that awful fact of life: Your friends die, and it never gets easy. But when the loss is sudden and the friend is close, it sets you to thinking about the mysteries of life and what it all means.
Many of you read that Kevin Dean died recently. He suffered a small stroke almost two years ago, and had made a pretty good recovery. But he kept losing weight and feeling tired, and when they finally figured out what was going on—a rare form of cancer—it was too late. Kevin was diagnosed in April; he died May 13. It was quick and shocking; there wasn't enough time to absorb it or even say goodbye.
Most people knew Kevin as director of Selby Gallery, the exhibition space at Ringling College where he organized what were probably the best art shows in Sarasota. They were eclectic and covered a lot of bases. Some were student shows; some were faculty shows; others featured world-famous artists. And they were all done in an exciting way that made them seem "big city." Other people, including several generations of students at Ringling, knew him for the classes he taught there, in which he had a reputation as one of those "rock star" professors. I knew Kevin because we were fighting for the attention of a woman—his wife, Kay, with whom I worked side by side for almost 30 years—and because over the years he became, more than anyone, Sarasota's artistic conscience. He said it was good, it probably was.
 ***
Kevin was a big man, over 6 feet tall, with a beard and wild shock of dark hair.  He had a low, deep voice but was very soft-spoken. He did not indulge in small talk, and at most parties he could be found off to the side, watching rather than participating. Sometimes I'd join him and we'd turn into a couple of old men at a wedding, commenting on the action and pontificating on the state of the world.
Kevin was most certainly coming from a certain time and place—the Midwest in the 1960s. Though he had a conventional upbringing, he was fascinated with the rebellious side of life—hard drinking, outrageous behavior, rock 'n' roll, social protest, flotsam and jetsam—but he never acted out any of it (well, hardly ever). Instead, through his fierce intelligence and academic expertise, he studied it, deconstructed it a little bit, and made it his own.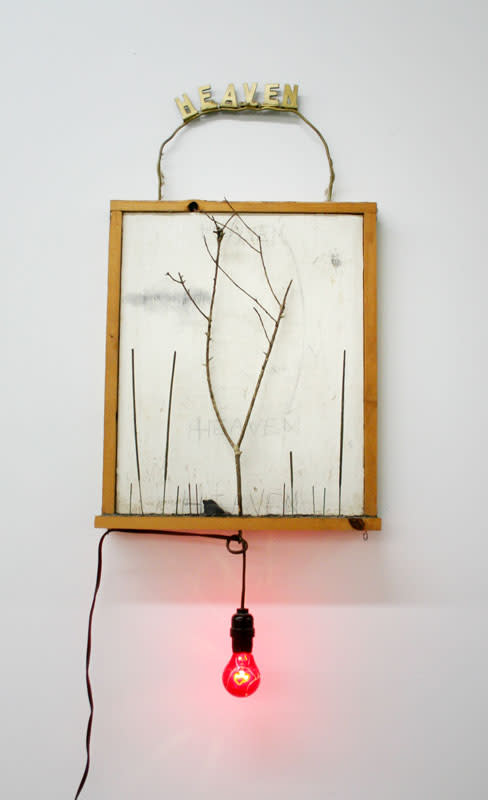 One of the things he'll be most remembered for is the famous "American Creativity" course at Ringling, which he put together with fellow teacher Tony Rice. They mixed literature, painting, photography, music, and movies to give the kids a context about where their own "art student" art was coming from. This was the course that laid the foundation for Ringling's transformation from art school to liberal arts college. And it certainly does tug at your heartstrings to read former students' online comments about Kevin. He was the kind of teacher you never forgot, inspiring and provocative.
Kevin was also a writer of note. Back in the early 1980s, just after he and Kay arrived jobless in Florida, he got a job writing an arts column for the fledgling Longboat Observer. This was the tail end of Sarasota's heyday as an artist colony, and Kevin became friendly with them all—the giants like John Chamberlain and Syd Solomon, not to mention the long-forgotten characters like Spanish painter Julio de Diego, who was married to Gypsy Rose Lee. All this knowledge culminated in a book, A History of Visual Art in Sarasota, written with Marcia Corbino and Pat Buck. It's a standard work of Sarasota history.
But of course, it's Kevin the artist we'll remember the best. His prints and drawings are a little primitive and dark-ish, certainly not pretty—I have a feeling he abhorred "pretty." But where he really discovered himself was his installation pieces. He used toys, souvenirs, household objects, all sorts of little things he'd stumbled across, and arranged them in a display-like fashion, often in a little structure, a sort of doll house/hut where they would live in uneasy harmony with each other. These strange, remarkable works were dense with subject matter, with much of the iconography tricky to discover unless you had Kevin as your guide. But ultimately, it didn't matter, because they were so sensational to look at and study.
To me, his most interesting project was the work he did with another artist, a guy named Brandon Whitcomb. A lecture would be announced, with Kevin, as this fancy art professor, showing the work of this Whitcomb fellow. It was vaguely similar to Kevin's own work, usually pieces constructed and assembled. The audience would sit there, becoming more and more interested in the story, while Kevin added anecdotes about Whitcomb's childhood, his college days in the '60s, and the woman he fell in love with. Then, when he arrived at the end of the lecture, he would announce that there was no Brandon Whitcomb. He was entirely a creature from Kevin's imagination. Kevin had created a whole oeuvre of this imaginary artist's work, different in style and content from his own, and given him a life. Sometimes the audience got mad, but most of the time they found themselves asking questions and trying to wrap their heads around what they had just seen.
But the show that meant the most to Kevin was his last. It took place in January at The Icehouse here in Sarasota, and he exhibited his own work with those of his kids, Ian, 28, and Molly, 21. Those of us who have watched the Dean children grow up are amazed at the flowering of talent in the family. Molly, who is attending Ringling, has become an excellent illustrator and has already done several books. She has a clear, beautifully balanced style and brings a lot of empathy to her characters' faces. And Ian has turned to photography. He often photographs rooms, ordinary messy rooms, full of carefully arranged clutter, in a way that suggests but does not copy his father's installations. I remember the first time I saw one of Ian's photographs. I was so taken with it—it was a rare example of experiencing that "shock of the new" that art, the best art, always provides—that I insisted Ian photograph my own living room.
***
Thank God Kevin got to see the show, as it was sort of the apogee of the Dean family life. And it was an important legacy to leave behind. But there is more—his artworks and the episodic novel about his alter-ego Whitcomb that he worked on for decades. We miss Kevin already, but we'll be delighting in these works of art for years to come. He packed an awful lot into his 64 years. But then, as he put it, "If you happen to be an artist, you'll find a way to do what you were born to do."
Click here to read past Mr. Chatterbox columns. >>
This article appears in the July 2014 issue of Sarasota Magazine. Like what you read? Click here to subscribe.