Article
Venice Theatre Stage II's Superior Donuts
Arts editor Kay Kipling reviews this Tracy Letts comedy-drama.
[caption id="attachment_1102" align="alignnone" width="488"]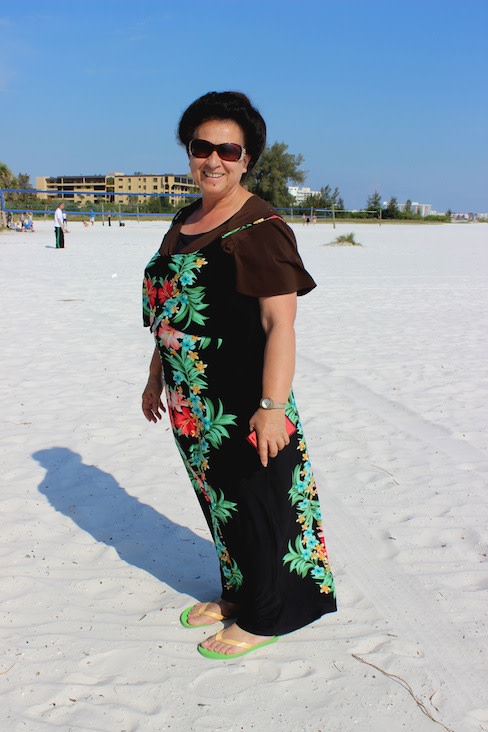 Lynne Buhle, Jerry Zezas and Brandon Michael Butler in Superior Donuts.[/caption]
By Kay Kipling
Venice Theatre's Stage II often turns to new or lesser-known works to fill out its season, and it can be a welcome surprise to see an unfamiliar play here--especially a small-scale one--in its intimate setting. Such is the case with Superior Donuts, a 2008 play by Tracy Letts, who's better known for his Pulitzer-winning August, Osage County.
Unlike that family saga, Superior Donuts is set in Chicago, in the Uptown neighborhood, and it's obvious that Letts, who's worked with that city's Steppenwolf company, knows the territory. The doughnut shop of the title is old, rundown and troubled by competition from a new neighborhood Starbucks--and by a vengeful, unknown suspect who has inscribed the word "Pussy" in red on one of the shop walls.
The play isn't really about solving that crime, although there are two of Chicago's finest as characters--Brandon Michael Fleming as a nice guy with a Star Trek fixation and Margie Spies as a cop with eyes for the shop's owner, an aging one-time hippie named Arthur (Jerry Zezas).
If you wonder what she sees in Arthur, he'd be the first to agree with you. Divorced, depressed, and with a personal story he unspools for us in a few shaded soliloquies, Arthur doesn't see anything in himself or his life, at least until a young African-American male named Franco (Brandon Michael Butler) walks into his shop looking for a job--and quickly begins making suggestions for improving Arthur's all-but-dormant business.
It's not all business, though, as the reluctant Arthur finds himself relating to Franco on a personal level--not quite a son, perhaps, but sort of. Things get complicated when a couple of thugs (Steven O'Dea and Jeremy Guerrero) show up looking for Franco, and an Act II scene erupts into physical action that also involves Arthur's next-door neighbor, an intimidating Russian (Neil Levine).
There's not a great deal to Superior Donuts, but what there is is entertaining and heartfelt. Zezas make a strong Venice Theatre debut as Arthur, and Butler is very engaging as the fast-talking Franco. VT veteran Lynne Buhle has a small but pithy role as a customer with her own sorrows, and Levine does a pretty impressive Russian accent and persona.
It's a small, personal story, and one that Stage II delivers well. It continues through Jan. 26; for tickets, call 488-1115 or to to venicestage.com.