Article
Vintage Sarasota: Floridaland
This week's Vintage Sarasota photo: Floridaland, which opened in Osprey in 1964.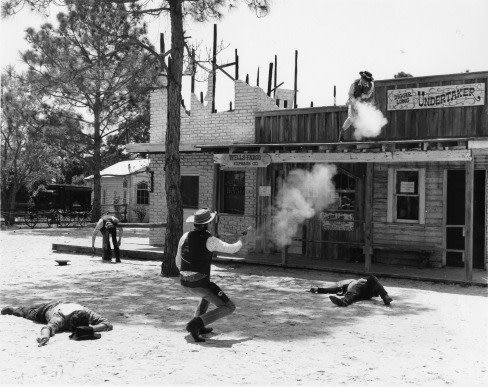 Floridaland (ca 1960). A hodgepodge of native Florida attractions and Old Western allure, Floridaland opened in Osprey in 1964. Visitors could be entertained by shootouts in the street, can-can dancers, petting zoos, and--the only true-to-Florida aspect--a porpoise show. Not entirely exemplary of Florida life, Floridaland did its best on low budget to provide a fun, amusing roadside attraction. -- Chelsey Lucas
Photo courtesy of the Sarasota County Department of Historical Resources.