Article
From the Editor: The State of the Arts in Sarasota
The recession slammed arts groups all across the country. But for many Sarasota organizations, it's a different story.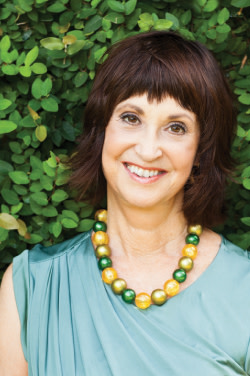 Sam Lowry, director of audience development at Sarasota Opera, is a gregarious guy, so when a Baby Boomer-age New Jersey couple walked in and started asking questions about the opera, he got up from his desk and offered to show them around. As the husband, an attorney, and his wife exclaimed over the beautifully restored Opera House, Lowry told them not only about the opera's productions, which attract visitors and critics from all over the world, but about the ballet (just back from a star turn at Washington, D.C.'s Kennedy Center), the city's thriving theater scene, the ever-expanding Ringling Museum and the cultural sophistication of local audiences. A month or so later he got a thank-you note. "They told me they'd decided to move to Sarasota, have bought a house and are now season subscribers to the opera," he says. "And oh, yes—they've signed on to support us at the co-producer level."
It's the archetypal Sarasota story, and here at the magazine, we hear it over and over again. Sarasota is blessed with a beautiful climate and gorgeous beaches, but our crowning glory is our world-class cultural scene. Arts are the major reason so many interesting, accomplished people decide to live here. It's clean, smart industry that drives the best kind of growth—and makes life better for those of us who already live here, too. But as a new study by Americans for the Arts reports, the recession was especially tough on the nation's arts organizations, and four years later, many groups are still struggling. I wondered how our region's art groups are faring in comparison with the national trend; what I learned is that on many measures, they're star performers.
Arts Groups Struggle Nationally, Stronger in Sarasota
Nationally: Many arts groups shut their doors during and even after the recession, with the total number of groups falling by 17 percent between 2010 and 2011. (Data in the study is based on 2011 and before.) And in 2011, a worrisome 44 percent of all arts nonprofits were operating at a deficit, which can raise financial red flags. But two key indicators—charitable giving and the employment rate, both strongly correlated with the prosperity of the arts—are on the rise. One big concern: Even as giving expands, the share of national philanthropy that goes to the arts keeps shrinking, falling from 4.9 percent in 2001 to 4.4 percent in 2011.
Locally: According to Jim Shirley, executive director of the Arts and Cultural Alliance of Sarasota County, no Sarasota arts nonprofits folded during or after the recession. But that's not to say they're all in the black. Susie Bowie of the Community Foundation of Sarasota County says about 50 percent—slightly more than the national average—of our arts nonprofits are operating at a deficit. (Some of those deficits are "extremely nominal," she says, and operating this way is less risky for groups that have endowments, which about half of those operating at a loss do.) But other financial indicators are promising. The all-important real estate market is roaring back, retail sales are at pre-recession levels, and local donors support the arts. As we reported in our September Guide to Giving, 27 percent of the region's charitable dollars go to cultural causes. The rising stock market is another good sign, since so many local arts supporters are retired and derive their income from investments, pensions and Social Security.
Attendance: Mixed Signals
Nationally: The study reports that after falling sharply during the recession, attendance at live arts events is beginning to recover. But that's only part of the story. In fact, if you look back over the last decade, the percentage of Americans attending arts events has actually fallen. In 2003, 40 percent of Americans went to a live arts event; in 2011, only 33 percent did. The economy is not the only factor in that decline. Consumers can now experience the arts in all sorts of new ways, from digital downloads to the Met's simulcasts of its opera productions in movie theaters. Indeed, if you factor in the 3 million people who watched those last year, you could argue that opera audiences, widely reporting as shrinking, are actually increasing.
Locally: The percentage of Sarasota residents who attend arts events is actually lower than the national average—30.4 compared to 33 percent, according to another study by Americans for the Arts. But we have a corps of passionate supporters who go to multiple events each year, which may explain why in 2010, arts groups counted a total of 1.3 million Sarasota residents at their events—impressive for a county of 370,000.
During the real estate boom, arts attendance soared. In 2005, Sarasota Opera actually sold 105 percent of capacity. But most groups saw a big drop starting in 2008—about 15 percent at the Ringling Museum, for example. In the last few years, ticket sales have started to recover. Sales are now holding "steady," at the opera, Lowry says, although, like many other groups, they're seeing a decline in season tickets, with more fans preferring to pick specific performances or to make last-minute decisions. At Sarasota Orchestra, executive director Joe McKenna says sales increased last year and they successfully doubled the number of Pops concerts. He credits an improving economy, strategic programming and the community buzz around their search for a music director.
Some groups are doing very well indeed. For the last three years the Ringling Museum has set new records in attendance, growing at 12-15 percent a year. "The surge is due to expansion of marketing efforts, great exhibitions and an increase in tourism," says executive director Steven High. The much smaller Key Chorale also grew sales during that period, by a total of 40 percent.
And even during the recession, a number of Sarasota arts groups didn't miss a beat. At Florida Studio Theatre, attendance has grown year after year, including in 2008-2009, in the depths of the recession. That season they sold 90,118 tickets; last season they sold 112,727. And Sarasota Ballet grew 30 percent in 2008-2009, when executive director Iain Webb arrived, and has racked up 12-15 percent growth every year since.
Arts Education Falls, But Not Here
Nationally: During the last decade, schools all around the country have balanced diminishing budgets by eliminating arts classes. The study reports that the percentage of college-bound seniors who studied music or art for four years fell from 20 percent in 2009 to 17.6 percent in 2011. And that's a relatively elite group. Many students are graduating with virtually no exposure to the arts.
Locally: Our citizens and school board have been vigilant about making sure all students get some arts education. According to Angela Hartvigsen, fine arts program specialist for the Sarasota school board, the number of art teachers has climbed from 138 in 2009 to 153; all elementary schools have full-time arts and music teachers, and classes offered at the secondary level include visual art, chorus, theater, dance, band and orchestra.
Cultural Visitors: Recession-Proof
Nationally: Cultural tourism is on the rise. The percentage of international travelers who plan to visit museums has grown every year from 2003; it's now at 24 percent, and 17 percent say they plan to attend concerts and theater performances. Cultural visitors, both domestic and international, stay longer and spend more, the report notes.
Locally: That's old news in Sarasota, where cultural tourists outnumber all others and are credited with a $351 million economic impact in 2011. (Close behind in numbers but not in economic impact are nature visitors, and a distant third—but coming on strong—are sports visitors.) According to the Arts and
Cultural Alliance, 57 percent of nonresident audience members at local arts events say the primary reason for their trip was to attend that event. Visit Sarasota head Virginia Haley credits those cultural visitors for our "amazingly long" average stay—7. 5 days during the peak cultural season of January-March. And she believes those numbers will only climb, especially as local arts groups raise the city's profile by performing in prominent venues outside the state, as the Westcoast Black Theatre Troupe and Sarasota Ballet both did this summer.
Government Funding Shrinks
Nationally: The ax fell on the arts during the recession, and national, state and local funding remains near historic lows. Total art funding as a share of the federal domestic budget went from an already paltry .40 to .28, and across the nation, state funding is down 52 percent from its peak in 2001. Even the National Endowment for the Arts, which resisted cutting throughout the recession, reduced its funding by $155 million in 2011. In Florida, where arts and culture is estimated to be a $3.1 billion industry, the Legislature allocated only $950,000 in arts support in 2011, and for the last two years state funding has stayed flat at $5 million.
Locally: Sarasota County has a better record of investing in our vital cultural sector. In 2011, our commissioners gave $1.25 million in Tourist Development Cultural Arts Grants—more than the entire state of Florida's support for the arts that year. In 2013, that amount grew to $1.5 million.
The takeaway, as they like to say in the media biz? Sarasota arts organizations are strong—and getting stronger. Welcome to another arts season—and to our annual Arts & Entertainment Season Preview.
Pam Daniel,
Editorial director
This article appears in the November 2013 issue of Sarasota magazine. Like what you read? Subscribe to Sarasota magazine. >>