Article
Vintage Sarasota: Liggetts at Five Points
This week's Vintage Sarasota photograph: Liggetts at Five Points.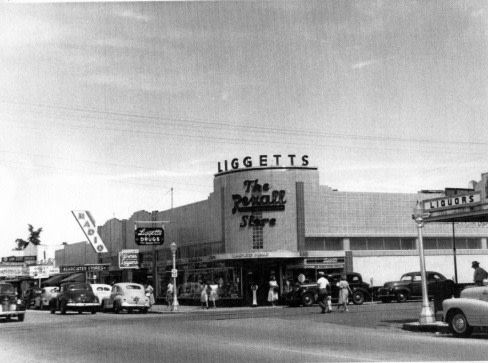 Liggetts at Five Points (ca late 1940). The local pharmacy stationed at Five Points for easy accessibility while patrons and citizens busied themselves with downtown life. A Rexall company, Liggetts was one of the independent drug stores that participated in a cooperative franchise agreement to adopt the Rexall name and sell their product. -- Chelsey Lucas
Photo courtesy of the Sarasota County Department of Historical Resources.