Article
FSU/Asolo Conservatory's The School for Lies
Arts editor Kay Kipling reviews this David Ives update of Moliere.
[caption id="attachment_1032" align="alignnone" width="488"]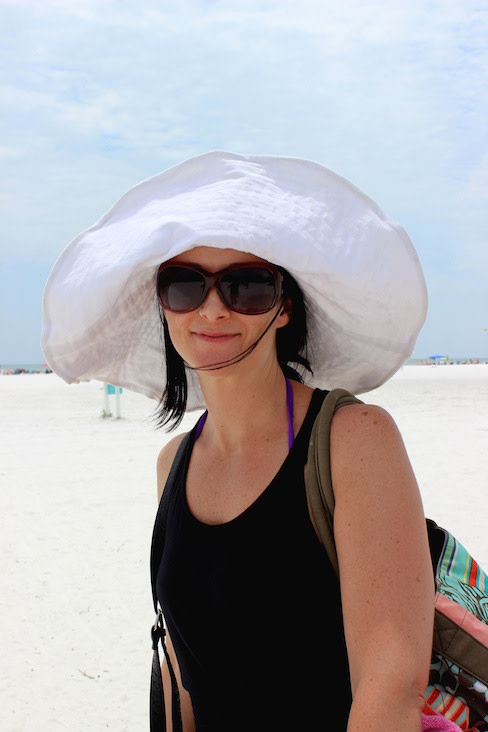 Andrea Adnoff, Brian Owen and Jory Murphy in The School for Lies.[/caption]
By Kay Kipling
David Ives, the pen behind the FSU/Asolo Conservatory's current adaptation of Moliere's The Misanthrope, was once named "one of the 100 smartest New Yorkers" by New York Magazine. That may have been clear enough from last season's Asolo Rep production of his Venus in Fur, but all doubts should be erased if you see The School for Lies (his title for his Moliere rewrite).
That title comes from a declaration by one of the play's lead characters, Frank (Matthew R. Olsen), that society is nothing but "a school for lies." He's disdainful of all of the intrigues and artifices of the people around him, from his would-be friend, the foppish Philinte (Brian Owen), to society hostess Celimene (Olivia Williamson) and her suitors, a trio of dunces in varying styles and proportions (played with nice distinctions by Matthew Anderson, Paul Herbig and Jory Murphy). Despite that, he finds himself attracted by Celimene, enough so that he's soon ready to grit his teeth and play along to court her.
In the meantime, though, Celimene's young and naïve cousin, Eliante (Andrea Adnoff), has developed something of a pash for Frank herself. To say nothing of the viperish Arsinoe (Gracie Lee Brown), whose desire to couple with Frank is as much a way of getting back at her "friend" Celimene as anything else.
That's the setup and the characters, but what is really fun to watch and listen to is the cast reeling off Ives' often hysterical rhyming couplets, which are dazzling (if not dizzying) in their cleverness and wit. Ives has brilliantly mixed in contemporary references with others more 17th century in tone in a way that makes it clear that humanity's foibles and failings haven't changed much (if at all) over the ensuing 350 past years. It's actually hard for the audience to keep up with him at times (not necessarily a bad thing, I suppose), but the cast of second-year Conservatory students is quite proficient at delivering a plethora of sharp-tongued dialogue at the same time they're performing adroit physical comedy, under the direction of Greg Leaming. (There's a running gag with a frequently upset tray of canapés, expertly handled by Michael Frishman as a put-upon servant, that can't fail to elicit ever mounting laughter.)
There's so much keen wordplay here, in fact (including a lot of sexual innuendo), that you might find yourself a tad exhausted by the end of the evening; the brain, perhaps not used to such a workout, starts to hurt. If yours does drift off a moment or two, though, you can savor David Covach's costumes, which are not only a pleasure to gaze upon but represent the traits and status of each character wearing them, or Chris McVicker's set design, a drawing room in shades of white, gray and pale colors that serves the original period well.
Kudos go to Leaming and his student-actors for adeptly handling Ives' challenging comedy. The School for Lies continues through Nov. 17 at the Cook Theatre; for tickets, call 351-8000 or go to asolorep.org.