Article
The Manatee Players' Les Miserables
Arts editor Kay Kipling reviews the season-opening production.
[caption id="attachment_970" align="alignnone" width="488"]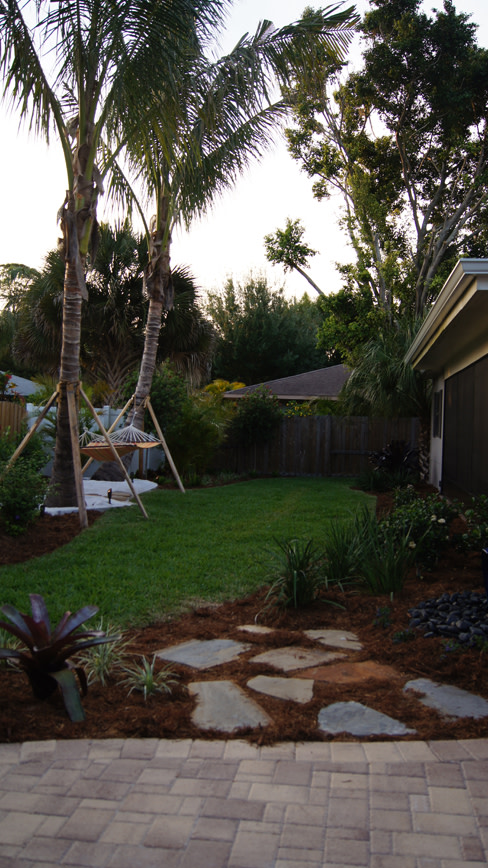 Kenn Rapczynski and Bradley Barbaro as Valjean and Javert.[/caption]
By Kay Kipling
Last spring the Manatee Players debuted in their new performing arts center with a successful production of Alain Boublil and Claude-Michel Schonberg's Miss Saigon. Now they've kicked off their 2013-14 season with the composing duo's original megahit, Les Miserables. And it's great to be able to say that they may have gone themselves one better.
Those unfamiliar with the Manatee Players under the artistic direction of Rick Kerby may be skeptical that a community theater could pull off the scale, the drama, and the staging challenges of this sweeping epic, with its host of characters, multiple highly dramatic scenes, and demanding sung-through music, including such well-known numbers as I Dreamed a Dream and Do You Hear the People Sing? Even longtime watchers of Manatee's shows might have had their fingers crossed.
But Kerby and his cast and crew deliver beautifully in a production that could certainly pass for a professional one. Drawn by the rare opportunity to take the stage in this landmark show, many of the area's finest performers auditioned and were cast in roles from ensemble to center stage, and there's not a weak link among them.
Those who have seen Les Miz often before may, for just a moment, miss the sound of a full orchestra playing the show's famous opening notes. But musical director Aaron Cassette and his four-person orchestra are strong enough to handle the score with the needed power and panache here, and they have some impressive singers to back up.
In the lead as Jean Valjean, Manatee Players newcomer Kenn Rapczynski is more than capable of handling his character's transition from anger and bitterness as he's released from prison into an almost equally harsh world outside, where only the kindness of the Bishop (Ken Basque) can show him the path to a better way. We believe his transformation as he becomes the beloved mayor of a city and the owner of a factory where the doomed Fantine (Sarah Cassidy) works before being driven out and into the degradation of prostitution. He sings with passion and force, and later, on the show's famous Bring Him Home, with tenderness. (Minor carp; his wig sometimes proves a distraction.)
[caption id="attachment_971" align="alignnone" width="488"]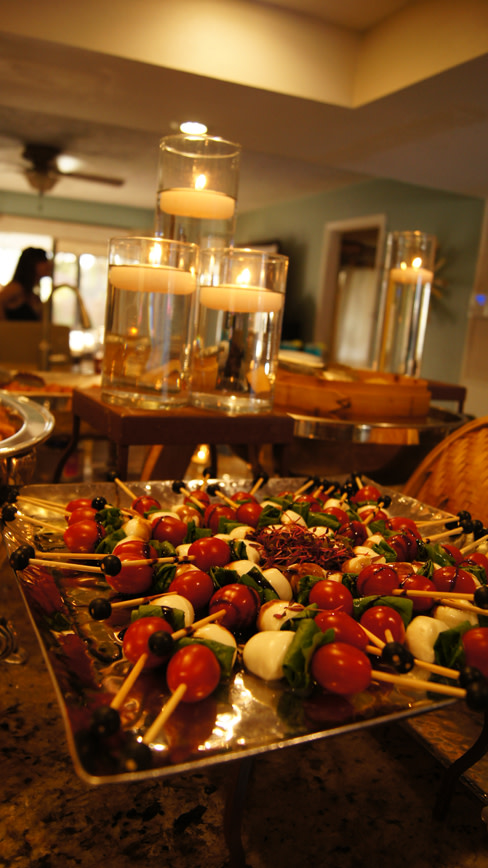 Sarah Cassidy as Fantine.[/caption]
He's matched in every way by Bradley Barbaro as his nemesis, Inspector Javert, and the scenes between the two, whether over Fantine's deathbed or later during the heat of the Paris students' attempt at revolution, crackle with electricity. And Javert makes a fine moment of his crucial final scene on his Soliloquy.
Other compliments to distribute: Holly Rizzo (who was so good as Kim in Miss Saigon) is a sympathetic Eponine, David W. Walker and Stephanie Woodman-Costello proper comic horrors as the Thenardiers (always crowd pleasers on Master of the House), and Anna Trinci and newcomer James Hyde a touching couple as Cosette and Marius. This Les Miz also boasts a convincing cadre of idealistic students, led by Brian Chunn as Enjolras. And Carson Rudolph should break your heart as the spunky urchin Gavroche.
[caption id="attachment_972" align="alignnone" width="488"]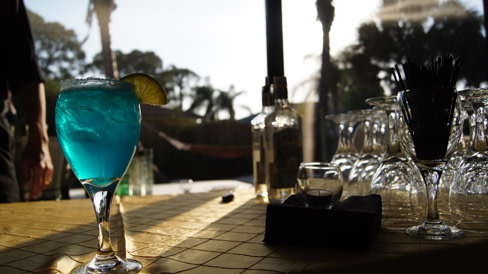 Anna Trinci and James Hyde as Cosette and Marius.[/caption]
Such praise for the onstage workers is not to forget the backstage ones. Walker, who did double duty as the show's costume designer, successfully dressed a diverse population in period attire that's pleasing to look at; the set and projections by Kirk Hughes contribute immeasurably to the production's credibility; and Joseph P. Oshry's lighting is by turns subtle and dramatic, always effective. A round of applause, too, for production stage manager Kristin Ribble, who keeps the wheels of this massive show running smoothly.
And finally, a big hand for Kerby, whose direction and choreography here are masterful. Even if you've seen Les Miserables before, you owe it to yourself to see this production, a triumph for the Manatee Players. It continues onstage through Aug. 25; for tickets call 748-5875 or go to manateeplayers.com.