Article
Theater Review: Florida Studio Theatre's South Beach Babylon
Kay Kipling reviews Michael McKeever's art world satire.
[caption id="attachment_965" align="alignnone" width="488"]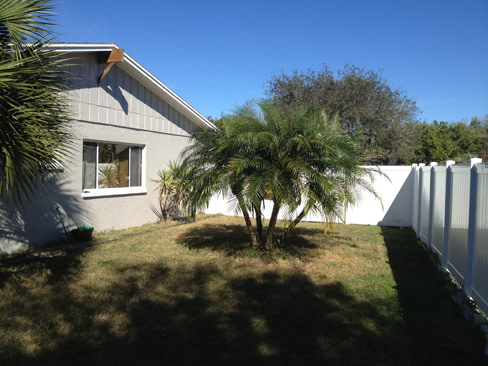 The cast of Florida Studio Theatre's South Beach Babylon. Photo by Brian Braun[/caption]
By Kay Kipling
If you've ever visited Miami's South Beach during the frenzy of Art Basel, you'd probably agree that the scene is ripe for satire. With hordes of art and commerce types descending on the area, each with his or her own desperate agenda to make a buck or a statement, it's a natural setting for any discussion of the art world today.
Miami area playwright Michael McKeever, whose South Beach Babylon is now onstage at Florida Studio Theatre's Gompertz Theatre, chooses to focus on a handful of those strivers—certainly "types" recognizable to most of us. There's the earnest young artist, Jonas (Matthew DeCapua), just out of school and looking for work; the older and wiser photographer, Tony (Jeffrey Plunkett), who shoots fashion with vacuous but ambitious young models like Lennox (Larissa Klinger); the vociferous, determined-to-stay-pure performance artist, Simon (Roger Clark); the almost inexplicably successful Cuban-born Chillie Zangora (Graciany Miranda), whose formatted paintings Simon and Tony justifiably blast; and lording over them all, the ruthless Semira (Priscilla Fernandez), a petite powerhouse in red (with eye-catching costumes by Sarah Bertolozzi) who knows everybody and everything and gets her way no matter what.
That they are types, not coming across as real, individual people onstage, may not bother everyone in the audience (obviously it did bother me). McKeever has done some sharp comic writing here, much of it delivered to the nth degree by the cast, which is working at full decibel level under the direction of Kate Alexander. Don't look for any subtlety or nuance; just about everyone is shouting out where they stand on the issues of making art, selling out and making it big. It can be funny, but it can also be trying.
Fernandez certainly sinks her teeth into the role of Semira, stalking around the stage in her stilettos and alternating between snapping at her victims and oozing endearments of "babyface." Miranda likewise gets good comic mileage out of his poseur stance, wearing all black (including an eye patch) and throwing a temper tantrum every time he loses another assistant at his art factory. DeCapua can't make much of Jonas; his character feels like a blank canvas himself, one the other characters leave their marks on. We're not invested in his search for his own niche in this world.
McKeever has done some rewriting on South Beach Babylon since it first appeared at FST in a play reading some time ago, and it's clear he's thought long and hard about the issues it raises. At one point he gives Simon a lovely speech about the quasi-religious experience an artist can have when a work achieves what its maker hoped it would. It's a nice moment, but it doesn't really fit in with the tone of the rest of South Beach Babylon. That would be because it feels real.
South Beach Babylon continues through Aug. 18; for tickets call 366-9000 or go to floridastudiotheatre.org.