Article
Vintage Sarasota: Blessing the Train
This week: A St. Martha's priest blessed the Ringling Bros. circus train.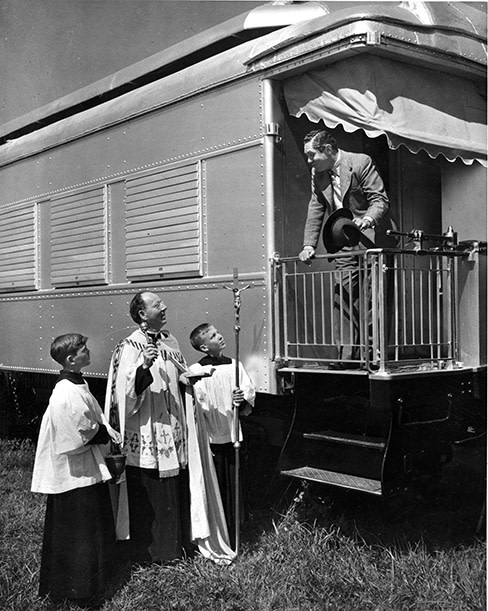 Blessing the train (1948). Before departing for its traveling show, the Ringling Bros. and Barnum & Bailey Circus train would be blessed by a priest of St. Martha's parish. Grounding itself in Sarasota for the winter, many of the circus families became associated with St. Martha's parish, developing a close bond. Photographed is Catholic priest Father Elslander, two acolytes, and John Ringling North. -- Chelsey Lucas
Photo courtesy of Sarasota County Department of Historical Resources.