Article
Theater Review: Second Samuel
Theater critic Kay Kipling reviews Venice Theatre's Second Samuel.
By Kay Kipling
[caption id="attachment_915" align="alignnone" width="488"]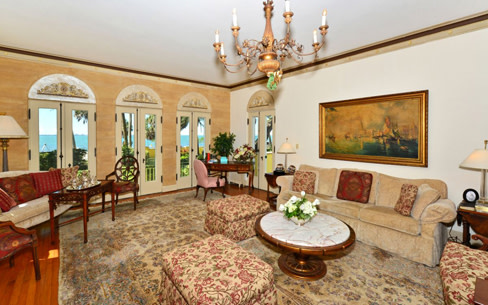 The female cast members of Second Samuel.
Photo credit Renee McVety[/caption]
Venice Theatre's current mainstage production, Second Samuel, is set in a small Georgia town of that name in the 1950s, but if you've ever lived in a small town anywhere in the United States you can probably recognize some of its characters and its eccentricities. You may even recognize some people who could be very close to you.
Second Samuel is, in fact, the name of the town in Pamela Parker's play, as we learn in the opening monologue by a young man nicknamed B Flat. (Nicknames and odd names in general are a staple of small towns, in case you didn't know.) The first town of Samuel was burnt to the ground in the Civil War, during Sherman's march, but the second version of the town is the kind of place where the women still congregate in the local beauty salon and the men still meet up in the combination bait shop/bar for drinks and gossip.
[caption id="attachment_916" align="alignnone" width="488"]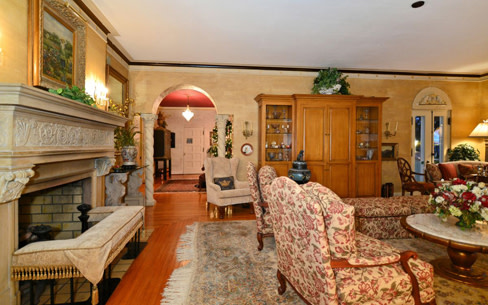 Cast members of Venice Theatre's Second Samuel.
Photo by Renee McVety[/caption]
Initially, their talk is all about the passing of the beloved Miss Gertrude, a piano teacher the mildly retarded B Flat (Hunter Cross, who can be both funny and touching as called for) was especially fond of, although just about everyone in town seemed to like her, too (except perhaps the cantankerous Mr. Mozel, played by Douglas Snure). In fact, people can't say enough good things about Miss Gertrude—that is, until a certain secret about their late neighbor comes to light. It's a surprise that provokes a divided reaction among the townsfolk, and one that eventually tests their tolerance.
Parker's people may end up a tad preachy now and then, but in general she and director Murray Chase have kept things light, with some good comic moments well played by the ensemble cast. That cast includes bar owner Frisky (Mike Gilbert), his hairdresser wife (Lori Chase, who has a nice scene of incoherent hysterical crying), his lifelong friend, the African-American U.S. (Carroll Hunter), the snooty Miss Jimmy DeeAnne (Kim Kollar) and her fellow salon customer Marcela (Nancy Denton), who loves to tease her, and Marcela's hard-drinking husband Mansel (Allan Kollar). Rounding out the roll of Second Samuel citizens are Arianna DeCecco as a timid salon employee, Jim Lovett as the town doc, and Neil Kasanofsky as the mortuary owner preparing Miss Gertrude for her funeral.
There was some trouble with sound issues on opening night, but overall Second Samuel tells its simple tale smoothly and pleasingly enough. It's a cozy little play with its heart in the right place.
Second Samuel continues through May 19; for tickets call 488-1115 or go to venicestage.com.