Article
Theater Review: 9 to 5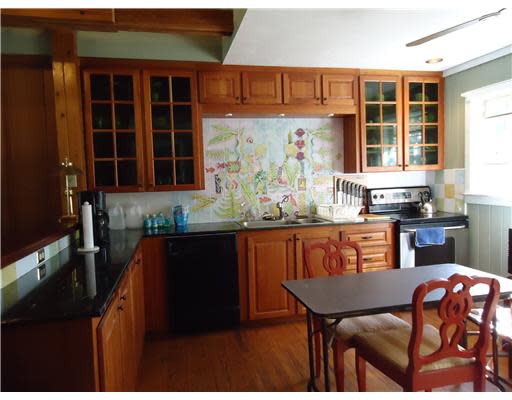 Eve Caballero, Nancy Denton, Alana Opie and George Naylor.
Despite its impressive pedigree—the very popular 1980 film that inspired it—9 to 5 the Musical didn't get a lot of respect from New York critics when it played on Broadway in 2009. That's probably not too surprising; this show, with music and lyrics by the great Dolly Parton, is certainly not the sort of innovative, cutting-edge programming most critics tend to praise.
That said, this critic enjoyed the production of the show currently onstage at the Players in a Sarasota premiere. The storyline is the same (as is the setting in the late 1970s): Three women, a seasoned pro, Violet (Nancy Denton), a country girl with more brains than men give her credit for, Doralee (Alana Opie) and a new-to-the-workplace abandoned wife, Judy (Eve Caballero), eventually band together to seek revenge on their "sexist, egotistical, lying, hypocritical bigot" boss, Franklin Hart (George Naylor).
After all, he's denied Violet her well-deserved promotion, chased the buxom Doralee around his office, and yelled at the quick-to-cry Judy. No one likes him—except, inexplicably, his assistant, Roz (Seva Anthony), who's crazy about him, or maybe just plain crazy. So when Violet fears she's accidentally poisoned him with a really bad cup of coffee, it's logical (well, to their minds) to kidnap him and keep him hostage until they figure out how to blackmail him into silence about the whole thing.
The production (directed and choreographed by Jared Walker, who also is musical director) starts off with lots of energy as Dolly herself shows up on video to introduce the main characters while the ensemble cast gets ready for another day's work, performing the show's title song. Clocks are the backdrop for this opening number, and throughout the show Jerry Chambliss's video projections augment the set pieces by John C. Reynolds, which are moved swiftly around to change settings from the office to other locales. Walker's choreography is lively and makes sense in a '70s context; it always helps to advance the action.
Walker is also lucky in his triumvirate of lead actresses, two of whom (Caballero and Opie) are well-known faces on the Players stage, joined by welcome newcomer Denton. They're all good at comedy in their different styles, from dry to daffy, and they're talented singers as well, faring well with Parton's pleasantly country-flavored score. That score includes a slew of new tunes like Backwoods Barbie, Shine Like the Sun, Change It and others ranging from ballad to anthem (like Caballero's big moment, Get Out and Stay Out, sung to her no-good ex).
Naylor's believable as the chauvinistic boss you love to hate, Anthony pulls out all the stops as the deluded Roz, and Gavin Esham gives a nicely tuned performance at the younger accountant who's interested in Violet and willing to help "the girls" in their plan. It may not be the sort of show that wins awards in New York, but it is quite a bit of fun.
9 to 5 continues through Feb. 24; for tickets call 365-2494 or go to theplayers.org.