Article
Party Girl: Veronica Pastore
Veronica Pastore gets inspired at the opening night gala for the Ringling International Arts Festival.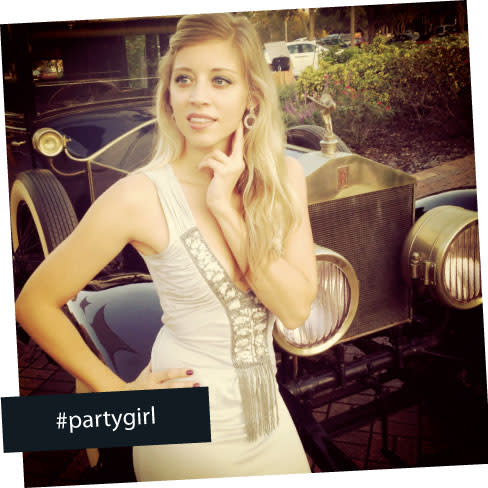 My first concern was what to wear. The assignment was simple—but sublime: dinner in the galleries of the Ringling Museum with Mikhail Baryshnikov and his peers, part of the "RIAF Inspires" opening night event for the 2012 Ringling International Arts Festival.
At $500 a plate, I knew I had to dress up, but it didn't seem to be black-tie. I tried to suss out the look for the night on my own before turning to Twitter/Facebook. Thirty-three comments later, the feedback was to be myself and to be comfortable. Magically, I found a gray jersey number in my closet with '20s-style beading and a very low-cut neckline that somehow fit into both categories.
It was nice to hear a lot of "You look great" when I got there, but the question would be whether Misha thought so. I actually got to meet him at the RIAF party in 2011, and was a little disappointed when he didn't try to mack on me at all. Maybe the lower-cut dress would help? (I was wearing a caftan last year, which while quite chic is also much less sexy.)
My other target for this evening was Doug Cramer, the producer of such epic TV as The Love Boat, Dynasty, Wonder Woman, and several other things I have never seen. He's also now known as a powerhouse art collector, so I was excited to talk to him about the evening and what the heck he was doing in Sarasota.
First, though, a cocktail party and reception in front of the FSU Center. Highlights: vamping with John Ringling's Rolls-Royce. The 1922 Silver Ghost was parked out front (you can see the pictures on my Instagram feed). Also, Christina Fraser looking absolutely goddess-like. I'm not kidding—smokin' hot and still somehow classic and ephemeral. And this after the amazing work she was doing designing the décor for the Safe Sex Halloween Bash, in addition to her day job as the functions coordinator for the museum and, natch, raising a family. I want to be her when I grow up.
Speaking of goddesses, I was surprised to find that Joe Gruters was not the demon some of my friends had led me to believe. The chairman of the Republican Party of Sarasota County proved to have a great sense of humor and talked about the latest political news with the good-natured enthusiasm of someone discussing a sporting rivalry. I headed into the theater for the opening performance of the Mark Morris Dance Group vaguely interested in what Joe and his party have to say, which is the trouble with humanizing one's opponent.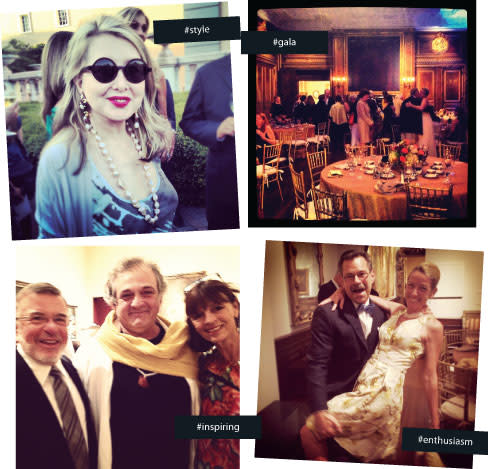 The show was a two-hour pansexual odyssey of interpretive dance. I enjoyed it and had fun designing my own pseudo-sophisticated assumptions about the show's deeper meanings (work, struggle, illness, nature, death) and sharing them with the 70-year-old usher who scored the empty seat next to me.
But the dinner-in-the-museum part was really outstanding. Everything was all glittery, not only because of the sumptuous table settings but also the sense of being somewhere exclusive, doing something I wasn't supposed to be doing. Priceless artwork and snapper in champagne sauce don't necessarily mix, but the museum trusted us all enough to have forks and knives in front of the Gainsboroughs and Titians on the walls.
Yes, it was sad that Baryshnikov, who sat one table away with Morris, seemed totally oblivious to my dress and presence. But producer/collector Cramer was right across the table from me, and on my left and right were entrepreneur/investor Chuck Parrish and musician Rafael Destella. Chuck brought to market the first cell phone version of the Internet (back when we all had the Nokia phones with "Snake" on them) and Raf manages his wife, composer Lera Auerbach's, online presence and is also an accomplished cellist. My scoop: Chuck's take on the latest tech trend, "second screen" awareness, which refers to the way we now consume media on two devices at once. Chuck explained how marketers and media producers are figuring out how to take advantage of that.
Another find was Adam Tendler, a charming early 30s New Yorker who was in SRQ to perform at the RIAF. When he said that he wasn't going to be able to go to the beach during this trip, I immediately assured him he'd be going with me. In return Adam made sure I got to attend his piano performance the following evening in the Turrell Skyspace, 70 minutes of interestingly clangy yet beautiful music by John Cage under the night sky.
Our Longboat Key beach trip was even more compelling. We learned we had tons in common, talking boys and art and philosophy and survival for artists in the world today. I was really inspired by him and completely get why the Doug Cramers and Chuck Parrishes want to hang around the RIAF: It's people like Adam—talented, bright and passionate. It's the opportunity for these folks to make a real difference in the lives of working artists—case in point, Tendler meeting a RIAF patron who assured him that arranging a performance in Israel was only a phone call away, thus putting a lifetime goal of Tendler's within easy reach.
I think John Ringling would have approved of such a confluence of commerce and creativity. The festival is the very manifestation of the concept of patronage that he embraced, and the opening night party the representation of it in action. No matter what one is wearing.
Follow Veronica on your social network of choice, including Instagram, @veronicapastore