Article
The Sea Lions Are Here!
"Sea Lions: On the Water's Edge" opens Dec. 1 at Mote Aquarium.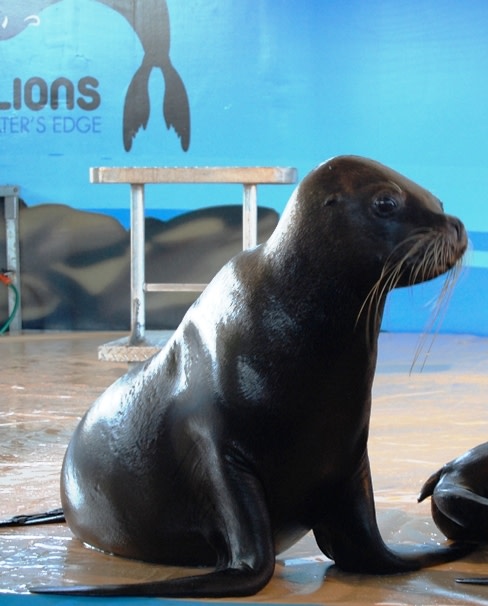 The Aquarium at Mote Marine Laboratory is gearing up to introduce its playful new guests this weekend: Stella, Rose and Kitty—three Patagonian sea lions who will live at Mote through the end of April. This is the second of Mote's short-term special exhibits, after last year's popular penguins, and we have to admit: We're smitten.
"Sea Lions: On the Water's Edge" opens this Saturday, Dec. 1. With general admission, guests can watch the animals interact with each other and move between two swimming pools and a center stage. Narrated presentations at 11:30 a.m., 1:30 p.m. and 3:30 p.m. each day will showcase the sea lions' talents.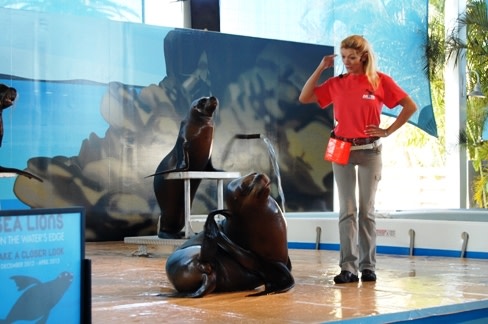 If that's not cool enough already, this will be the only exhibit in Florida—and one of the few in the country—to feature Patagonian sea lions (most others are Californian). One of them, Stella, was found stranded on a beach in Puerto Rico and was rescued by the Myakka City-based company, Squalus Inc., that owns, trains and cares for the sea lions. (For more on Squalus founder Marco Peters, look for the December issue of Biz(941) magazine.) The unique breed means that, while they're not busy charming all of us, this trio will help expand Mote's research and education initiatives.
Stella, Rose and Kitty with Aquarium Vice President Dan Bebak and trainers Stephanie and Amanda.
For hours, ticket prices and more information, visit mote.org/sealions.