Article
November 2012 Highlights
Kay Kipling's calendar of the best arts and entertainment events for November.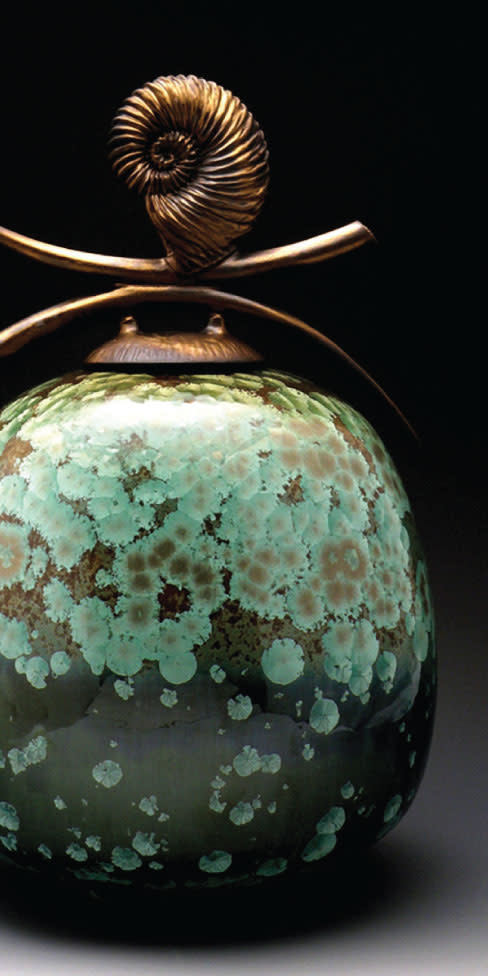 Art
Venice Art Center. The Fall Members Show concludes Nov. 2 here; it's followed by the Suncoast Watercolor Society exhibition, opening Nov. 9 to run through Dec. 8. 485-7136.
Sarasota Chalk Festival. The festival continues its Circus City: USA celebration with street performers, acrobats and pavement art downtown, through Nov. 6. For info, chalkfestival.com.
Allyn Gallup Contemporary Art. Continuing at this Palm Avenue space through Nov. 17 is Abstraction: A Study in Diversity, featuring paintings and works on paper by contemporary American artists including Melissa Meyer, Robert Poindexter and Michael Kessler. 366-2454.
Art Center Sarasota. Continuing on view through Dec. 7 is Artists Who Made Sarasota Famous: Part II, featuring works by Sarasota artists from 1962 to the present. Also at the center: a Sumi-e Society show; The Curated Unknowns I, an exhibition of emerging artists (opening Nov. 14) and It's Political, an open, all-media juried exhibition. 365-2032.
Selby Gallery. Continuing here through Dec. 12 is Little Nemo: The Exhibition, presenting original drawings by cartoonist Winsor McCay and set and costume designs for the Sarasota Youth Opera's production of Little Nemo in Slumberland. 359-7563.
Longboat Key Center for the Arts. The First Sixty Years, featuring works by painter George Pappas, remains on view through Dec. 14. Also: Overlooked, works in illustration and photography by Scott Prather and Kenneth Sterling Gronquist, respectively. 383-2345.
Ringling Museum of Art. Sarasota photography collectors Warren and Margot Coville have gifted the museum with more than 700 works; now a sampling of those pieces, including famous images from Cartier-Bresson, Andre Kertesz, Alfred Eisenstaedt and Robert Capa, are on view Nov. 9 through Feb. 3 in the Searing Wing. In addition, documentaries related to photography, especially images from the Coville collection, will also be shown Nov. 15, 16 and 17. 359-5700.
St. Armands Art Festival. The 24th annual arts and crafts event takes place Nov. 10 and 11 in St. Armands Circle Park. 388-1554.
Sarasota Craft Show. The 20th annual event takes place Nov. 30 through Dec. 2 at Robarts Arena, offering for sale works in ceramics, fiber, glass, jewelry, mixed-media, painting and other media by more than 125 top craft and fine artists. (800) 834-9437.
Comedy
Capitol Steps. The Steps return to the Van Wezel just in time for the elections, with their unique brand of political humor skewering both sides of the aisle. At 8 p.m. Nov. 3. 953-3368.
Dance
Sarasota Ballet. The company presents Christopher Wheeldon's There Where She Loves (with live music) and Paul Taylor's Company B, Nov. 16 and 17 at the Sarasota Opera House. 359-0099 ext. 101.
Film
Cine-World Festival. Get ready for a world of movies, as the Sarasota Film Society hosts its annual marathon of international films, Nov. 9-18 at Burns Court Cinema. 364-8662.
Miscellaneous
Siesta Key Crystal Classic Master Sand Sculpting Competition. Twenty-four of the world's best sand sculptors converge on Siesta's white sands to do their thing in this second annual competition, Nov. 9-12, and we all get to see the amazing—if ephemeral—results. 349-3800.
Music
Celtic Thunder Voyage. Keith Harkin, Ryan Kelly, Neil Bryne, George Donaldson, Emmett Cahill and Daniel Furlong are the fine Irish boyos bringing the musical of the Emerald Isle to life, at 7:30 p.m. Nov. 1 at Van Wezel Performing Arts Hall. 953-3368.
Rigoletto. The Sarasota Opera continues its production of this Verdi classic of the tragic, hunchbacked jester and his doomed daughter, Nov. 1, 3, 7 and 12. 328-1300.
Key Chorale. The vocal ensemble presents "The Living Legacy" of the late choral director Daniel Moe, at 2:30 p.m. Nov. 4 at Church of the Palms. 921-4845.
Glen Campbell. Longtime country/pop legend Campbell performs at the Van Wezel, at 7 p.m. Nov. 4, as part of his "Good-bye" tour. 953-3368.
Sarasota Orchestra Masterworks. The Masterworks season commences Nov. 9-11 with Jaime Laredo leading the musicians on Vivaldi's The Four Seasons, along with Rossini's Italian in Algiers overture and Beethoven's Symphony No. 7. Coming up Nov. 30-Dec. 2: Thomas Wilkins conducts Mozart's Symphony No. 4 (Jupiter) and Holst's The Planets. 953-3434.
Dan Miller/Lew Del Gatto. Trumpeter Miller and tenor sax man Del Gatto open a new jazz series at the Glenridge Performing Arts Center, in partnership with the recently formed South County Jazz Club. At 8 p.m. Nov. 10. 552-5325.
Little Nemo in Slumberland. The Sarasota Youth Opera presents the world premiere of this work by Daron Aric Hagen and J.D. McClatchy, based on the comic strips of Winsor McKay. Nov. 10 and 11 at the Opera House. 328-1300.
Eric Zuber. Pianist Zuber performs works by Beethoven, Chopin and Liszt Nov. 10 and 11 at the Historic Asolo Theater in an Artist Series Concerts performance. 360-7399.
Gloria Musicae: Celebrating Life. This Veterans Day concert features the Sarasota premiere of James Grant's Such Was the War, based upon writings by Walt Whitman, and John Rutter's Mass of the Children. At 7:30 p.m. at the First United Methodist Church. 387-6046 or 360-7399.
Sarasota Orchestra Chamber Soiree Series. Maslanka's Quintet for Winds No. 3 and Mahler's Symphony No. 10 Adagio are on the program for the Sarasota Wind Quintet, at 5:30 p.m. Nov. 15 at Holley Hall. 953-3434.
Mannheim Steamroller Christmas. Get in the mood for the holidays early with this show featuring Steamroller songs and multimedia effects. At 8 p.m. Nov. 16 at Van Wezel. 953-3368.
The JACK Quartet. As part of the New Music New College series, the quartet performs recent works by four New College graduates, 8 p.m. Nov. 17 at the Sainer Pavilion. 487-4888.
Dave Koz & Friends Christmas. Jazz man Koz brings fellow performers David Benoit, Javier Colon, Sheila E. and Margo Rey to town for some holiday cheer, at 8 p.m. Nov. 23 at Van Wezel. 953-3368.
Clay Aiken. More holiday classics from former American Idol runner-up Aiken, in concert at 8 p.m. Nov. 24 at Van Wezel. 953-3368.
Keyboard Conservations with Jeffrey Siegel. Pianist Siegel presents a concert-with-commentary evening sponsored by the Jewish Federation, at 8 p.m. Nov. 28. The topic: "Gershwin and Friends," featuring Rhapsody in Blue, Scott Joplin's Wall Street Rag, and the Sarasota premiere of Leonard Bernstein's Meditation on a Wedding. 371-4546 ext. 106.
Michael Bolton. How are Bolton's fans "supposed to live without" him? They won't have to, since he's performing at 8 p.m. Nov. 30 at Van Wezel. 953-3368.
Bradenton Blues Festival. Get your tickets quickly for this first-ever event, set for Dec. 1 all day long at the redesigned Riverwalk along the Manatee River. Musicians on the program include Ruthie Foster, Kenny Neal, Davie "Biscuit" Miller, Southern Hospitality, Johnny Sansone, Homemade Jamz, the Steve Arvey Horn Band with Henry Lawrence, and Ben Prestage. For full info, visit bradentonbluesfestival.org.
Talks
Hermitage Series. First up from the artist retreat's series: Visual artist and orchestral set designer Anne Patterson will show and talk about her work, at 7 p.m. Nov. 1 at the Historic Asolo Theater ($5, 360-7399). Then Washington, D.C.-based photographer Sean L. Salyards, whose work calls upon the documentary tradition, gives a free talk at 6 p.m. Nov. 15 at Art Center Sarasota (365-2032). Finally, there's a free beach reading, along with open studios and historic house tours, scheduled for Nov. 30 at the Manasota Key retreat. 475-2098.
Theater
Nunsense. The venerable musical comedy about a troupe of nuns trying to raise money to bury some of their order continues at the Players through Nov. 4. 365-2494.
Pump Boys and Dinettes. Gas station guys and Double Cupp Diner gals sing up a storm in this country music revue, continuing through Nov. 11 at the Manatee Players Riverfront Theatre. 748-5875.
Smokey Joe's Café. This popular revue of the songs of Jerry Leiber and Mike Stoller (Hound Dog, Stand By Me) opens Florida Studio Theatre's main-stage season, continuing through Jan. 6. 366-9000.
Let's Twist Again: with the Wanderers. A look back at the doo wop and bobby socks era, running at FST's cabaret stage through Jan. 6. 366-9000.
How to Succeed in Business Without Really Trying. The Frank Loesser musical hit about that business-ladder-climbing window washer takes to the mainstage Nov. 6 through Dec. 2 at Venice Theatre. 488-1115.
The Vagina Monologues. Eve Ensler's play based on real women's experiences and thoughts re this personal part of the anatomy returns to Venice Theatre's Stage II, Nov. 8-25. 488-1115.
1776. Tony winner Frank Galati directs this opening production of the Asolo Rep season, the Peter Stone-Sherman Edwards musical about those seminal moments in American history when our Declaration of Independence was being written. Onstage Nov. 16 through Dec. 22. 351-8000.
Nate Jacobs' '50s Jukebox Revue. Westcoast Black Theatre Troupe artistic director Jacobs celebrates the music of such stars as Fats Domino, Little Richard and Muddy Waters in this revue onstage Nov. 16 through Dec. 16. 366-1505.
Elf. In time for the holidays, the Broadway musical adaptation of the hit Will Ferrell movie arrives onstage at the Straz Center in Tampa, Nov. 20-25. (813) 229-7827.
Plaid Tidings. Remember Sparky, Jinx, Smudge and Frankie from Forever Plaid? They're back with a holiday show, onstage Nov. 28 through Dec. 16 at the Manatee Players. 748-5875.
The Dixie Swim Club. The Island Players presents this sometimes touching comedy about Southern swim team gals who reunite every few years, and how their lives change. Nov. 29 through Dec. 9. 778-5755.
Mid-Life! The Crisis Musical. A wacky show taking a comic look at a very common condition, onstage in Venice Theatre's Pinkerton Theatre Nov. 30 through Dec. 16. 488-1115.
To see the week's top events, sign up for our free Weekend Insider e-newsletter.