Article
Top Tickets: October 2012
Our top Sarasota events picks for October 2012.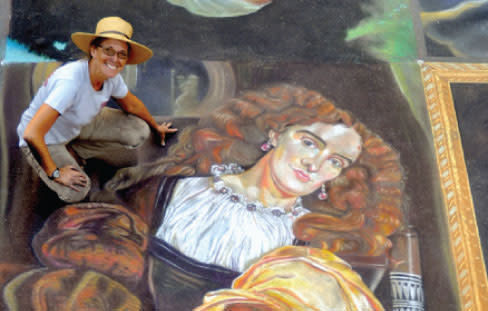 Sarasota Chalk Festival The chalk art celebration takes place in November, but work on the large 3-D street paintings commences Oct. 28, so stroll around Burns Square and catch the artists in the act of creation. "Going Vertical" artists will also start painting building walls. chalkfestival.com.
Rigoletto Sarasota Opera artistic director Victor DeRenzi opens the company's fall season by conducting this Verdi classic about a hunchbacked jester (Marco Nistico), his innocent daughter (Maria D'Amato) and a lustful duke (Hak Soo Kim). Performances Oct. 26, 28, Nov. 1, 3, 7 and 12 at the Opera House. 328-1300.
Sarasota Ballet/Paul Taylor Dancers The company kicks off its season with guest performances by the renowned Paul Taylor ensemble, Oct. 26-28 at the FSU Center for Performing Arts. On tap: The Uncommitted, which uses four short works by minimalist composer Arvo Pärt and a mix of solos, duets and trios by the dancers. 359-0099 ext. 101.
Ringling International Arts Festival Hope you've already booked your shows for this year's fest, presented by the Ringling Museum in collaboration with the Baryshnikov Arts Center. It's a full schedule, with the Mark Morris Dance Group, Indian dancer Shantala Shivalingappa, the Georgian Ensemble Basiani, Pig Iron Theatre Co. and the Dirty Dozen Brass Band among the highlights. Plus several films and Skyspace concerts. Oct. 10-13; 360-7399.
[To see every week's top 5 events, sign up for our Weekend Insider at sarasotamagazine.com]