Article
Highlights: October 2012
Kay Kipling's calendar of the best Sarasota arts and entertainment events for October.
Kay Kipling's calendar of the best arts and entertainment events for October.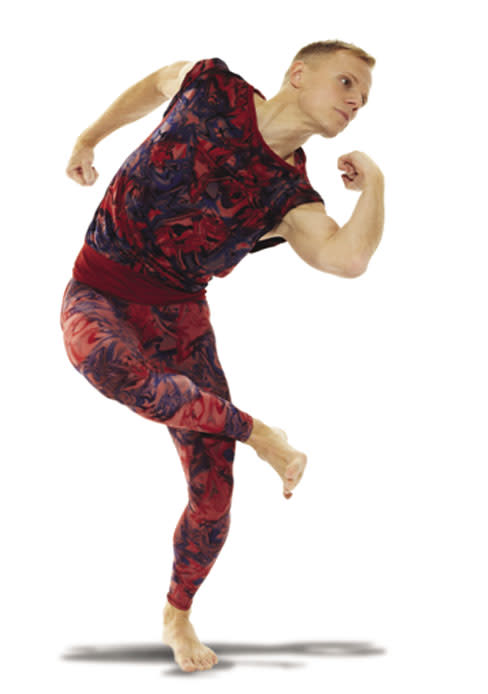 Art
Longboat Key Center for the Arts. Continuing here through Oct. 5: A Mighty Light Flight, featuring sculpture by Mark Humphrey and oil paintings by Dustin Juengel. Opening Oct. 12: The First 60 Years, showcasing painter George Pappas and honoring him with an Ageless Creativity Award. That show runs through Dec. 14. Also on view for those dates: Overlooked, highlighting illustrator Scott Prather and photographer Kenneth Sterling Gronquist. 383-2345.
Selby Gallery. Continuing here through Oct. 20: the annual Ringling College of Art and Design Faculty Exhibition. Works by staff and Englewood and Longboat Key art center faculty also on view. Opening with a reception Oct. 26 (to run through Dec. 12): Little Nemo: The Exhibition, presenting original drawings by and a documentary about cartoonist Winsor McKay. The exhibit is a collaboration with the Sarasota Youth Opera, which will present a world premiere of McKay's Little Nemo in Slumberland in November. 359-7563.
Ringling Museum of Art. Deco Japan: Shaping Modern Culture, 1920-1945, providing examples of the style and period from the Levenson collection, continues through Oct. 28. Also on view: Sanford Biggers' Codex installation, through Oct. 14. 359-5700.
Venice Art Center. The center's fall members' show opens Oct. 12 to run through Nov. 2. 485-7136.
Art Center Sarasota. Artists Who Made Sarasota Famous: Part II continues to examine works by Sarasota artists from 1962 to the present, Oct. 18 through Dec. 7. Also on view here: work from the Sumi-E Society; It's Political, an open all-media exhibition, and The Curated Unknowns I, an exhibition of emerging artists (opening Nov. 14). 365-2032.
Dance
Sarasota Ballet. The ballet commences its 2012-13 season by hosting the Paul Taylor Dancers, who will perform the choreographer's The Uncommitted, with music by Arvo Part, Oct. 26-28 at the FSU Center for the Performing Arts. 359-0099, ext. 101.
Miscellaneous
Ringling International Arts Festival. The fourth annual RIAF kicks off the area's cultural season with performances from such varied talents as the Mark Morris Dance Group, Southern Indian dancer Shantala Shivalingappa, Ensemble Basiani (from the Tbilisi Holy Trinity Cathedral choir of Georgia), the Pig Iron Theatre Co., a series of festival films, piano performances by Adam Tendler and Phyllis Chen in the James Turrell Skyspace, and a closing night party featuring the Dirty Dozen Brass Band. It all takes place Oct. 10-13 on the grounds of the Ringling Museum. 360-7399.
Sarasota Pumpkin Festival. This three-day fest (Oct. 26, 27 and 28) sets the stage for fall with performances, pie-eating contests, rides, games, a haunted house and a pumpkin patch, all at the Sarasota County Fairgrounds and all to benefit All Children's Hospital and Kid's Force. 706-3102.
Sarasota Chalk Festival. Circus City USA is the theme for this year's fest, which starts Oct. 28 downtown and runs through Nov. 6. On the schedule: performers and acrobats as well as street painting. Free; go to chalkfestival.com.
Music
Sarasota Orchestra Innovations. Fables are combined with classical music in a concert featuring pieces from Cinderella, Hansel and Gretel and other tales, in "Once Upon a Time," at 7:30 p.m. Oct. 6 at the Sarasota Opera House. 953-3434.
Sarasota Orchestra Great Escapes. Dirk Meyer leads the orchestra in "Stompin' at the Savoy," an evening of swinging jazz, Oct. 10-13 at Holley Hall. 953-3434.
Joel Hastings. Canadian-born pianist Hastings plays Rachmaninoff, Liszt, Franck and Gershwin in concerts at 2 p.m. Oct. 14 and 7:30 p.m. Oct. 15, at a private residence, as part of the Artists Series Concerts of Sarasota. 306-1200.
John Legend. Grammy winner Legend (Get Lifted, Once Again) makes his first stop at the Van Wezel, at 8 p.m. Oct. 19. 953-3368.
Rigoletto. The Sarasota Opera's fall season presents Verdi's tragedy of the hunchbacked jester, his innocent daughter, Gilda, and the lascivious Duke who pursues her. Onstage Oct. 26, 28 Nov. 1, 3, 7 and 12. 328-1300.
Vega String Quartet. Quartets by Beethoven and Mendelssohn are on the program when this ensemble (in residence at Emory University) performs at 7:30 p.m. Oct. 27 and 28 in the Historic Asolo Theater, in another Artist Series Concerts of Sarasota offering. 360-7399.
Theater
Evita. That former first lady of Argentina sings once more in this Andrew Lloyd Webber-Tim Rice piece, continuing through Oct. 7 at the Manatee Players Riverfront Theatre. 748-5875.
The Tragedy of Macbeth. This FSU/Asolo Conservatory adaptation of Shakespeare's classic is presented in the Cook Theatre, Oct. 2 and 3, before traveling on tour throughout the state. 351-8000.
The 39 Steps. A fast-paced, wildly comic version of the famous Hitchcock film thriller, Oct. 2-21 on the Venice Theatre mainstage. 488-1115.
PostMortem. Actor William Gillette tackles a murder mystery—à la his most famous role, Sherlock Holmes—in this Ken Ludwig thriller, which opens the Island Players of Anna Maria season Oct. 4-14. 778-5755.
The Rocky Horror Show. Let's Do the Time Warp Again in the horror movie spoof, onstage Oct. 12 through Nov. 3 in Venice Theatre's cabaret. 488-1115.
The Wanderers…Let's Twist Again. A sequel to Florida Studio Theatre's first look back at the era of doo wop, bobby socks and more, onstage at the Goldstein Cabaret Oct. 17 through Jan. 6. 366-9000.
Jekyll & Hyde. This revival of the Frank Wildhorn-Leslie Bricusse musical about the duality of human nature takes to the stage of the Straz Center in Tampa, starring American
Idol contestant and Tony nominee Constantine Maroulis and R&B singer Deborah Cox. Runs Oct. 23-28. (813) 229-7827.
Nunsense. They're back—the Little Sisters of Hoboken, that is—in Dan Goggin's ever popular musical comedy, running Oct. 24-Nov. 4 at the Players Theatre. 365-2494.
Pump Boys and Dinettes. The Manatee Players are serving up coffee and country at the Double Cupp Diner in this entertaining musical, onstage Oct. 25 through Nov. 11. 748-5875.
Twelfth Night. Mistaken identities and loves lost and found form the basis of Shakespeare's play, running Oct. 30 through Nov. 18 in an FSU/Asolo Conservatory production in the Cook Theatre. 351-8000.
Smokey Joe's Café. This popular music revue featuring the 1950s and '60s pop hits of Jerry Leiber and Mike Stoller opens Florida Studio Theatre's mainstage season, with performances Oct. 31 through Jan. 6. 366-9000.
For a complete listing of this month's events, go to sarasotamagazine.com.
To see the week's top events, sign up for our free Weekend Insider e-newsletter.