Fashion I.Q.
Meet Sea Lily, a Florida-Made Clothing Line with a Sophisticated Tropical Vibe
Heather Dunhill gets the dish on this Miami-made clothing brand.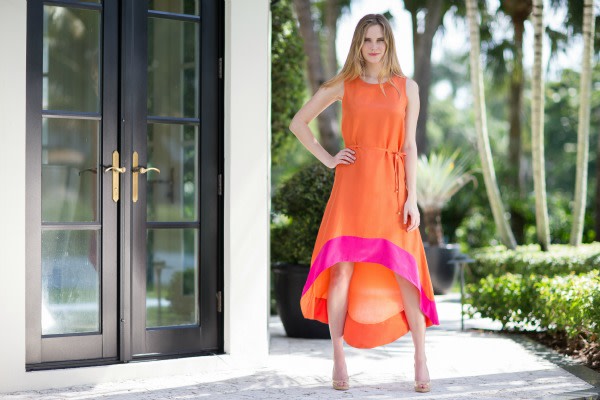 When Amy Sussman and Megan Lykes make a recommendation, I listen.  The dynamic duo has impeccable taste and unmatched chic style. So, as you can imagine, I was highly curious when they told me about Sea Lily, an easy-breezy resort collection for the carefree sophisticate, created right here in Florida. Miami, in fact.
Sea Lily sings "tropical." And "posh." And "seaside couture." It even makes me want to bring back umbrella drinks. You'll think the same after you hear from the lovely founder, Charlotte Althin Hicks.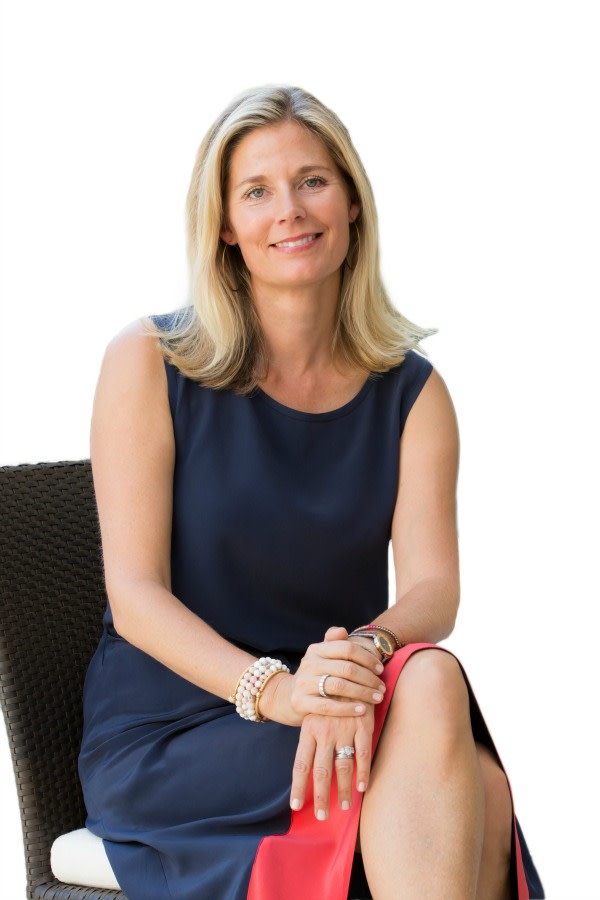 How was the idea for Sea Lily born?
I saw an opportunity in the market for unique resort wear with designs that are flattering, feminine and yet comfortable in warm climates. The ocean and the lifestyle it brings has always been a big part of my life, whether it's the Baltic, the Atlantic Ocean or the Caribbean. I set out to create a resort wear line that can easily take you from beach to bistro to cocktail hour. I also wanted Sea Lily to give back, and our company has been established [so we can help] improve the conditions of our oceans.
Who is the Sea Lily woman?
She is confident, stylish, curious, adventurous, well traveled, environmentally conscious, and charitable.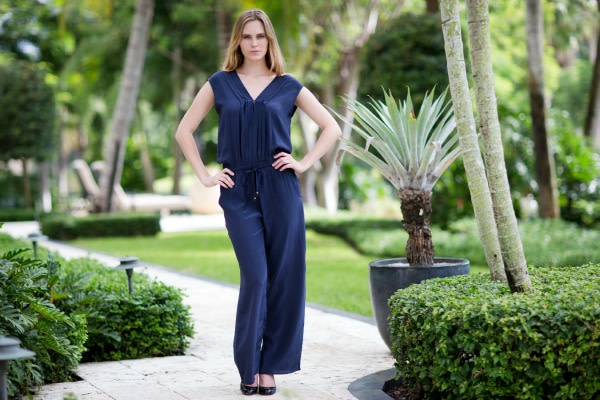 What inspires and differentiates your two lines, the Lily Collection and the Gypsy collection?
The Lily Collection is classic, elegant, and structured. Geometric patterns and clean lines give this collection versatility in a simple, understated manner. This is the more "Scandinavian" of the two collections.
The Gypsy Collection is free-spirited boho chic, with a soft feel and a drape with a flattering, relaxed fit. The inspiration for this line is one of my favorite islands, St. Barths in the Caribbean. You can almost the see glass of French rose sitting next to you [when you're wearing] one of these designs.
Coastal living makes us keen to fabrics–tell us about the materials you choose….
Our fabrics are made from the finest quality natural fibers such as cotton, linen, and silk crepe. All the fabrics are light, breathable and keep you cool in warm weather. We use silk thread for our embroidery and tassels, and costume dye all our fabrics.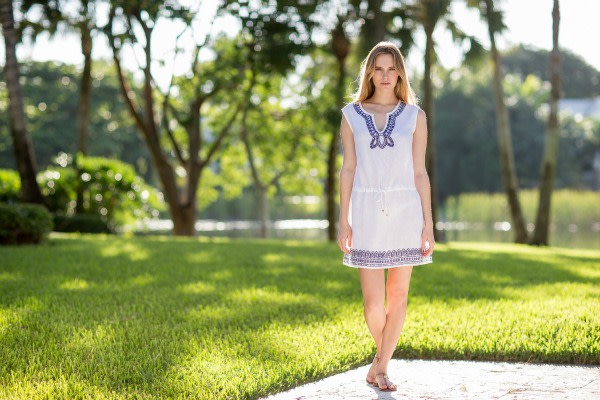 Sarasotans love a purchase that gives back! Please share a little about the non-profit that benefits from Sea Lily sales…
Sea Lily gives back to not-for profit organizations dedicated to ocean conservation. Our efforts so far have been geared toward planting new corals in the Florida Keys.
We have an advisory board for our ocean conservation efforts made up of Dr. Kenny Broad [environmental anthropologist and National Geographic Explorer of the Year award recipient in 2011 for work in the Blue Holes of the Bahamas], Alyson Kuba [researcher with the Marine Larval Ecology Lab at Nova Southeastern University], and Marc Montocchio [well-known underwater photographer] to ensure we invest our money towards the most effective programs to help our oceans.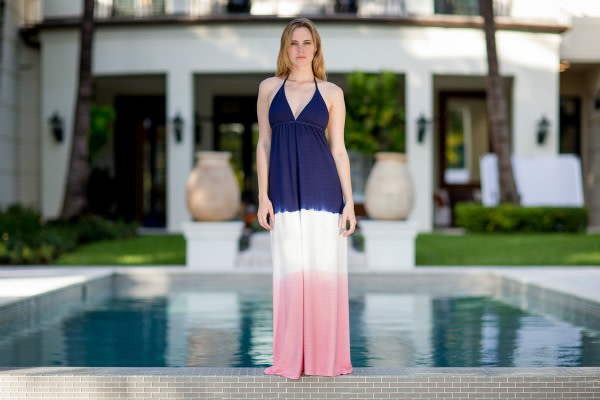 PS: If you're a Sarasota boutique owner, you may like to know that Sea Lily is looking to become local. Feel free to contact me for an e-intro...