Article
Matter Brothers Opens 100,000-Square-Foot Store in Sarasota
Coastal home style with John Matter of Matter Brothers.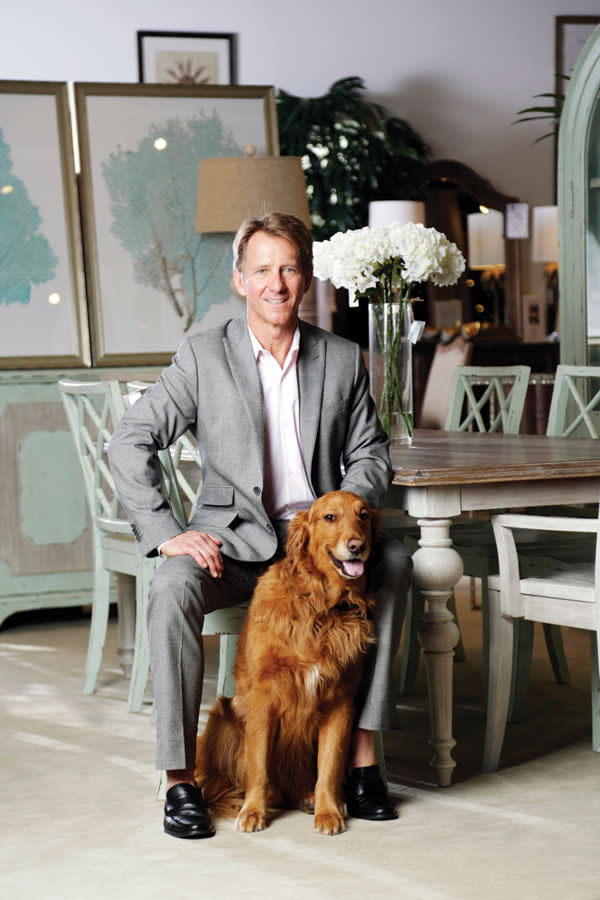 "My brothers and I buy what we like," declares John Matter, and based on the success of the new 100,000-square-foot Matter Brothers store on Clark Road, Sarasota likes what they're buying. Opened late in 2014, the Sarasota store is brimming with Matter Brothers' fresh take on transitional coastal style, a mélange of furniture and accessories in lifestyle settings that ranges from beach house casual to penthouse elegant.
"Sarasota is more of a coastal market than our other locations," Matter says of the other four stores in his family-owned chain, which stretch from Tarpon Springs to Naples, each run by one of John's brothers, Stewart, David, Tom and Gary. "I got the Sarasota store because I've been in the family business longer than any of them," says Matter. "I moved to Siesta Key in May 2014, but I've wanted to live here since 1985," he confides.
Matter, now happily ensconced in a townhome on Turtle Beach ("It was really tough to find one that would accommodate a boat and a larger dog"), says the bright and airy store is far exceeding sales projections. "Customers say they love the open ceilings and are happy to find fresh looks." On our visit, they also loved the attention from Matter's golden retriever, Maverick.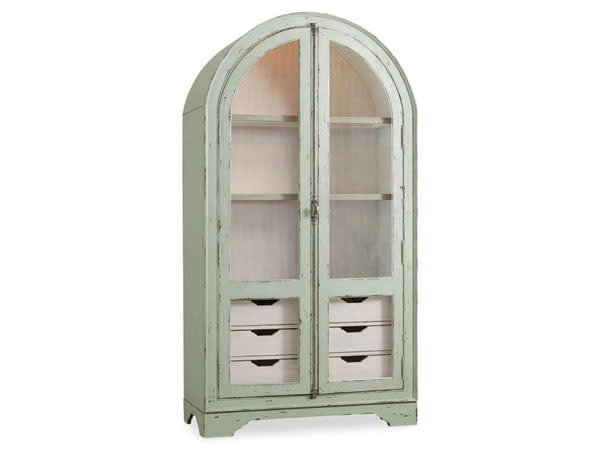 Get the Look
What's flying out the door? "Hooker Furniture revamped its look during the housing crash, and it has flourished. Four Seasons, a slipcover brand for the coastal look, and Natuzzi Editions also do well here."
What's trending in your life? "My fiancée, Dr. Andrea Pelle, and I are getting married in June. She's an anesthesiologist and an assistant professor at Emory [Healthcare Network] in Atlanta. We were friends in school, and hadn't reconnected until I called to ask if she would be attending our 30-year high school reunion."
What's in your house? "I like eclectic looks, newer reclaimed wood looks; we mix styles. My sofa is a sectional from Precedent with great accent pillows to personalize it. Andrea and I have exactly the same taste. She selected everything for our townhome in about two hours."
Can't live without: "Physical fitness. We travel a lot and the first thing we ask when booking a resort or hotel is what the exercise facility is like and where we can rent bicycles. We cycle 40 to 50 miles a day and we love boating."
What this town needs: "I can't think of a thing—I love Sarasota. I lived in Palm Harbor for the past 15 years and am just so happy here. I'm enamored of the culture and arts and great restaurants we didn't have access to before."
Matter Brothers Furniture & Design, 4675 Clark Road, Sarasota  (941) 960-4410
For more Sarasota shopping and interior design news, click here. >>