Article
Biz(941): The Long Game
Ocean Properties is the largest hotel owner and operator in Sarasota, and the state.
MARK WALSH HAS WORKED NEARLY EVERY JOB in the hospitality industry. With a father who built hotels across New England, he had no choice but to start young. At 12, Walsh was bussing tables and washing dishes. Next he was cleaning pools and mowing the grass. Handling luggage and working the front desk was a welcome promotion.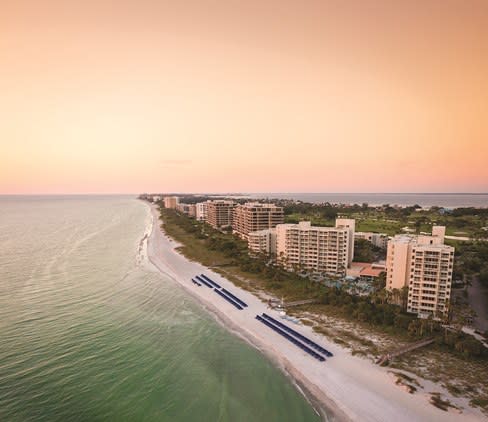 "It was important to learn what all the jobs entail and the hard work it takes to create a great experience for the guest," Walsh says
It was a philosophy instilled by his father, Tom Walsh, who formed Ocean Properties in Maine in 1969 as a family-owned and family-run hotel operator. Forty-five years later that philosophy continues, though the business has become just a little bigger.
Today, Mark Walsh, 59, and his three brothers and a sister run one of the largest privately held hotel management and development firms in North America, with more than 100 properties under ownership... [Read more about Walsh and Ocean Properties on Biz(941)'s website.]