Article
COSMETIC DENTISTRY - by Dr. Jill Morris
WORLD CLASS DENTISTRY In private practice in the Sarasota area for more than 25 years, Dr. Jill Morris is one of only 350 dentists accredited by the American Academy of Cosmetic Dentistry. She has served as a post-doctoral instructor, journal editor and t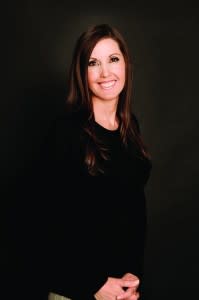 WHAT HEALTH EFFECTS CAN BE CAUSED BY CROOKED TEETH?
Many times crooked teeth are an indication of a narrow smile and unfinished jaw growth during childhood. The teeth continue to become more and more crooked with aging. This can create tongue impingement, causing the tongue to block the airway during sleep and obstructive sleep apnea. Sleep apnea leads to high blood pressure, heart attacks, strokes and decreased longevity.
"After a smile rejuvenation, many patients report they breathe better and have a better night's sleep."
WHAT HEALTH EFFECTS ARE LINKED TO WORNDOWN TEETH DUE TO NOR-MAL AGING AND TOOTH GRINDING?
We see many patients who are unhappy with their teeth due to wear and discoloration. As this slowly occurs, the nose and chin begin to move together, giving the patient an unhappy appearance. In addition to this, as the jaws move closer together, space for the tongue is restricted, which can lead to obstructive sleep apnea. After a smile rejuvenation to correct this facial col-lapse, many patients report they breathe better and have a better night's sleep.
HOW CAN GUM RECESSION BE A SIGN OF CLENCHING AND SLEEP APNEA?
Gum recession is usually not the result of brushing the teeth too hard. Gum recession is an indication of clenching forces on the teeth. This can be the result of narrow smiles and poor jaw relationship. Gum recession can be a sign that someone has face pain, headaches and sleep apnea.
HOW CAN OLD METAL FILLINGS AND CROWNS ADVERSELY AFFECT HEALTH?
Some of the older metal crowns have cement "wash out" over the years that harbor bacteria. Metal mercury fillings corrode and leak also. Both situations can inflame gum tissue and cause the gums to bleed painlessly. The bacteria travel through the bloodstream and increase inflammation. These same bacteria are found in the arteries of people with heart disease during bypass surgery.
ABOUT Accredited by the American Academy of Cosmetic Dentistry; American Academy of Dental Facial Esthetics fellow; member of American Academy of Dental Sleep Medicine; practicing dentistry for 25 years.
CONTACT (941) 914-9342
LOCATION 3951 Swift Road Sarasota, FL 34231