Article
Foodologist: Sirard's Chocolate Cafe
A new chocolate café offers sweet treats from morning to night.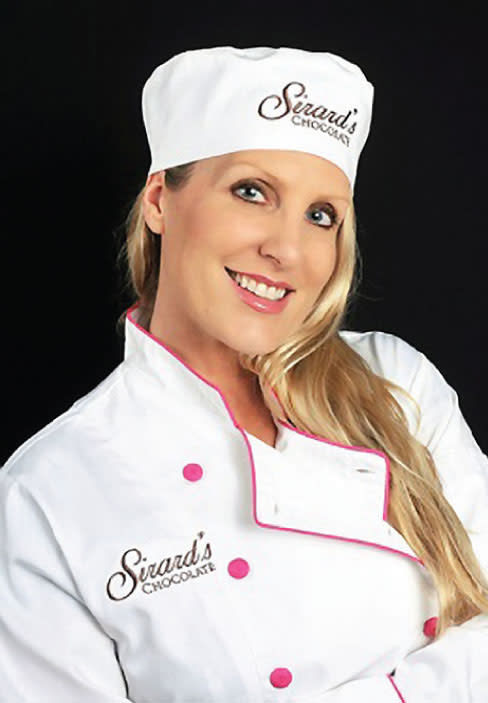 Carol Sirard, 48, is a homegrown chocolatier and proprietor of a unique culinary venture: Sirard's Chocolate Cafe at 5170 Palmer Parkway Blvd., near Clark Road. In addition to handmade chocolates at retail and a morning coffee and pastry bar, Sirard's sweet cafe serves lunch and dinner with a deliciously decadent twist. Every menu item, from salads to chili to cornbread, includes chocolate in the recipe. There's a late-night dessert menu Thursday through Saturday for sweet grazing, too, and even wine pairings.
Inspiration: "I've always wanted to infuse foods with chocolate because chocolate really is the food of the gods. It enhances flavors and textures and sometimes you don't even realize it's there; you just know the dish is really good. And now people are ready for it. Look at chocolate-covered bacon, which is big on its own, but we can take it further and garnish a goat cheese salad with it. Amazing!"
Sources: Sirard, who has lived in Sarasota most of her life, began working with chocolate at 16. But she says, "I believe that if you're creating something you love, you need to go to the source. For me that meant traveling through Europe and especially Belgium. Making chocolate at the chocolate museum in Brussels and visiting many chocolate stores, pastry shops and restaurants was a sort of finishing school."
Sharing: "I am so excited to be offering chocolate-making classes," Sirard says. "It's fun teaching the history of chocolate and how to make truffles and dipped chocolates at home. But there are a few tricks of the trade that must remain a secret."
Scruffy: We tried to coax just one of these deep dark secrets from Sirard, but she dug in her heels. "Only my trusted dog Scruffy [a miniature schnauzer she acquired two years ago in a trade for chocolate] knows all my secret recipes," she says.