Article
Freeze Frame: Braden River Antiques
Young Jess Sturtevant has amassed a rare antiques collection at Braden River Antiques in Bradenton.
Dealer's Choice
Young Jess Sturtevant has amassed a rare collection at Braden River Antiques.
The son of antique dealers, Jess Sturtevant was seven when he started selling his own finds in an antique mall on Manatee Avenue. At 10, he paid $20 for two paintings. One was a Highwayman—one of those now wildly coveted Florida landscapes by self-taught African-Americans—and the other appraised for about $8,000. "I was the dorkiest kid ever," he admits, a straight-A student who never studied (he has a photographic memory) and read antique price guides, hidden behind his textbooks, during class. Now 27, Sturtevant has a knowledge of art, furniture and objects rare in dealers twice his age. His seven-year-old Braden River Antiques is a treasure trove for antique lovers, collectors and dealers, including regulars from other Florida cities, New York and beyond.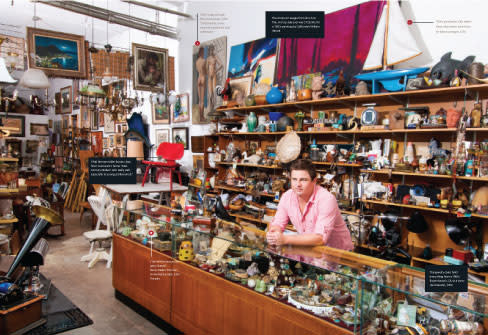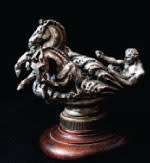 1920s French automobile hood ornament depicting Neptune. $3,500. "People love auto stuff."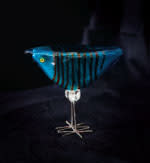 At the house of a chain-smoking hoarder, this 1962 Murano glass bird "stared me in the face." A favorite, not for sale.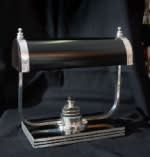 Markel lamp, prized example of machine-age Art Deco lighting fixtures. $750.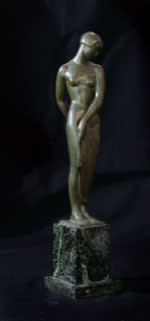 1920s French sculpture by Fayral. "I like her so much I put her on my business card." $2,500.