Holidays
Holiday Happenings Around Sarasota
A few of our favorite local holiday offerings to enjoy with family and friends.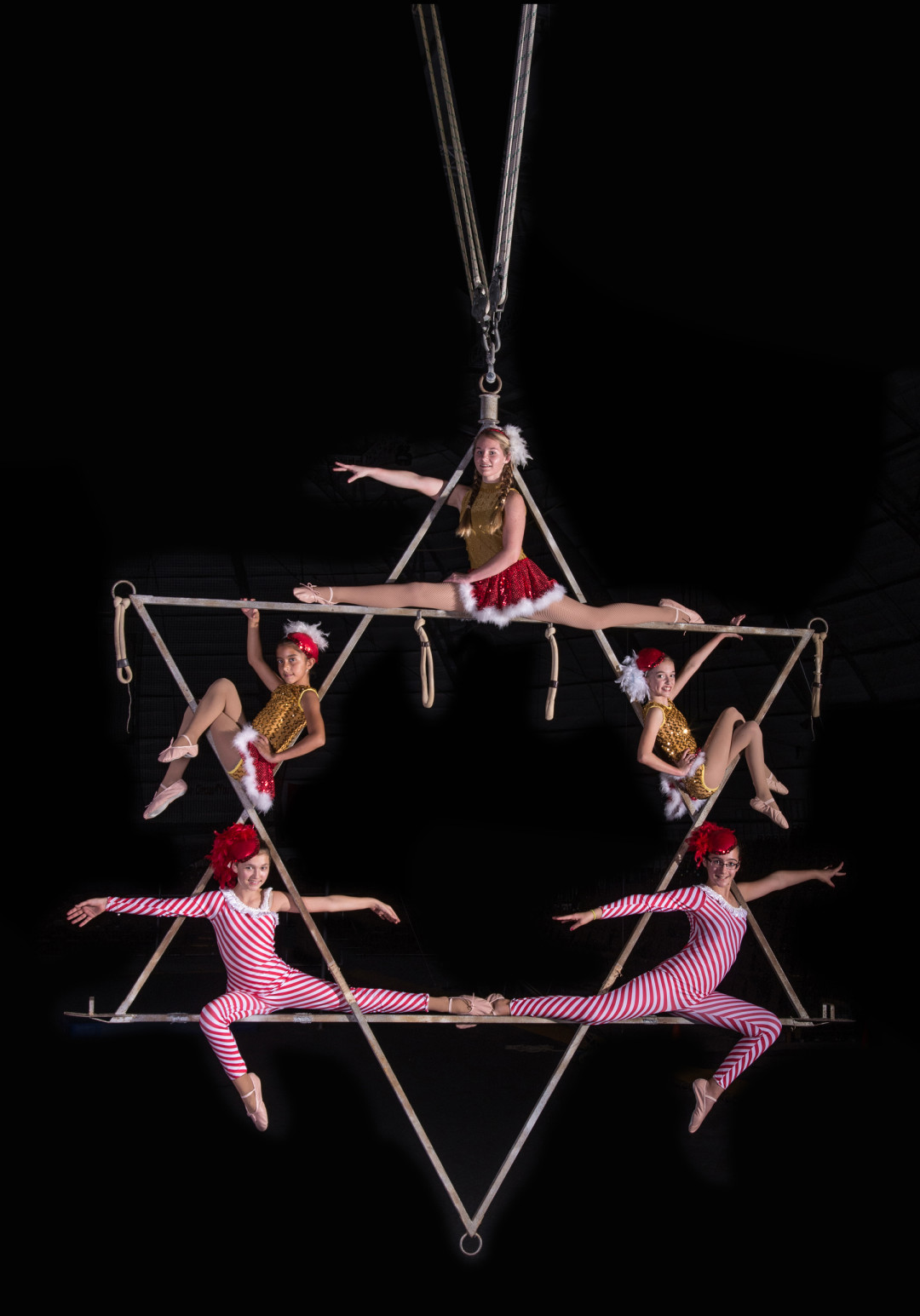 Lots to do and see this holiday season; here's a sprinkling of what's out there to enjoy with family and friends.
How about this weekend's "Holiday Brass and Voices" concert, featuring the Axiom Brass Quintet with Sarasota's own professional chorus, the Gloria Musicae Singers? Expect everything from Baroque classics to Broadway holiday hits to Duke Ellington's ode to The Nutcracker. An Artist Series Concerts of Sarasota offering, Dec. 19 and 20 at the Historic Asolo Theater; 360-7399 or artistseriesconcerts.org.
In the mood for some snow in sunny Sarasota? Stop by the Ringling Shopping Center for Snow Fest Sarasota, Dec. 18, 19 and 20. The Christmas-themed event will feature more than 200 tons of real snow to play in, and there will be live performances, face paintings, rides, food, games and more. From noon to 10 p.m. daily; snowfestsarasota.com.
This weekend also presents a return of the Sarasota Ballet's colorful and acclaimed John Ringling's Circus Nutcracker, Dec. 18 and 19 at Van Wezel Performing Arts Hall; 359-0099 or sarasotaballet.org.
Also this weekend: the Jazz Club of Sarasota presents a Jazz Holiday with the Nate Najar All-Star Big Band, at 7:30 p.m. Dec. 18 at Riverview Performing Arts Center. Tickets, (800) 838-3006 or 366-1552; jazzclubsarasota.org
If you haven't yet stopped by Historic Spanish Point's Holly Days—Mangrove Lights, there's still time to enjoy the museum and grounds decorated for the season. The museum will be open until 8 p.m. this Thursday and Friday (NOT on Dec. 24 and 25, when it will be closed), and there are live musical performances this weekend as well. There's also a New Year's Eve Starlight and Fire Family Party at White Cottage from 6 to 10 p.m. Dec. 31. 966-5214; historicspanishpoint.org
More than half a million lights are twinkling over at Selby Gardens' Lights in Bloom, Dec. 18-30 (closed Dec. 24 and 25). Besides a Tunnel of Lights to travel through, music, food, drink and a Radiant Rainforest are part of the package, too. 366-5731; selby.org
And last but certainly not least, the Sailor Circus Holiday Spectacular takes place under the big blue tent on Bahia Vista, Dec. 26-29. This annual treat features more than 100 students from the Sailor Circus Academy, and they are impressive. 355-9805, circusarts.org