First Impressions
Daily Eats and Fresh Kitchen Open in University Park
Two popular Tampa restaurants--Daily Eats and Fresh Kitchen--have opened in University Park.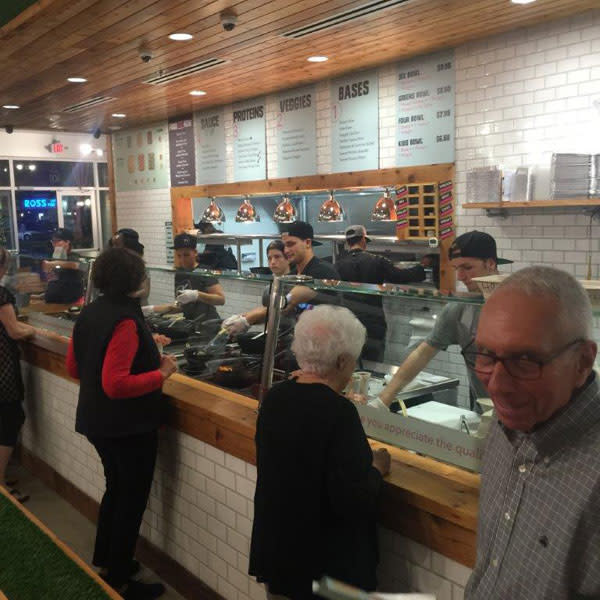 Two of my favorite Tampa restaurants--Daily Eats and Fresh Kitchen, both from Ciccio Restaurant Group--have opened in University Park within just a few weeks of each other.
Fresh Kitchen got a slight jump on the busy holiday shopping season. If you are looking for fresh, fast and creative, Fresh Kitchen is the new Big Deal.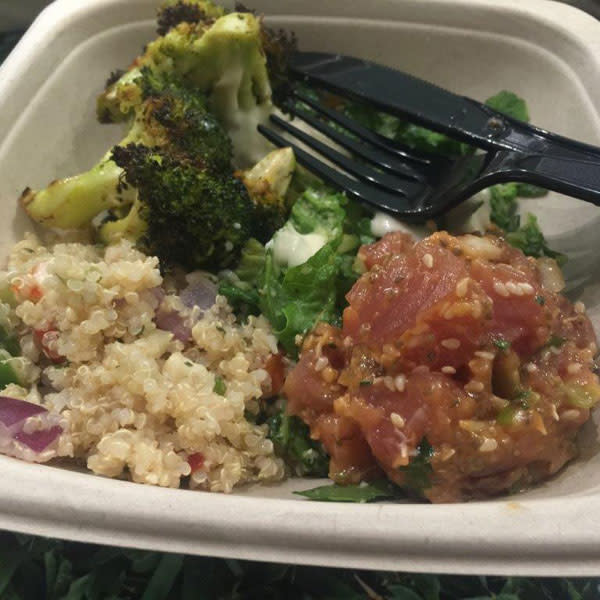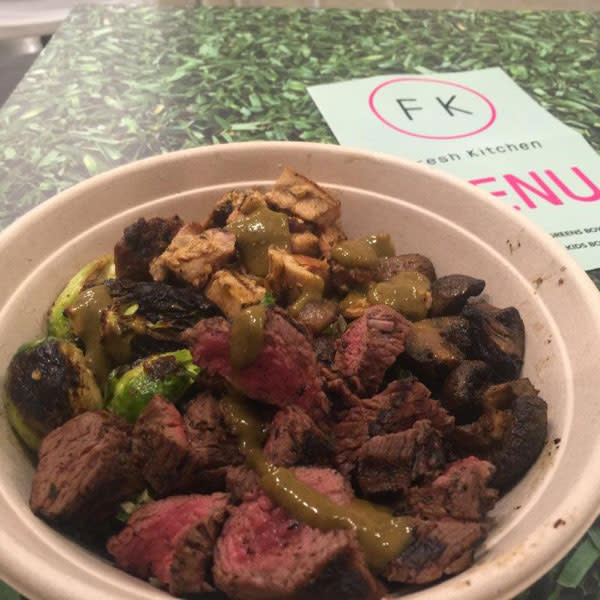 When you order, you start with a base or two--for me, it was quinoa and kale salad (both delicious). Then you pick two vegetables, which rotate from day to day (I picked a double helping of roasted Brussels sprouts, but the Parmesan-roasted broccoli and eggplant also sounded great). Next you pick two proteins. I upgraded to the chia seed tuna poke (for an additional $1.50) and steak (another additional $1.50). Both proteins were fantastic, and the choice of cold pressed dressings put everything over the top--ginger was my favorite.
We got takeout on our next visit--a bowl with sweet potato noodles, baked chicken tenders that were just slightly dry and roasted mushrooms with coconut cauliflower. I twas a fabulous bowl; each item stood its own.
Fresh Kitchen also offers several kinds of fresh brewed iced tea, as well  as Paleo cookies and fresh almond milk. There's outside seating and catering is available.
Fresh Kitchen is located at 8491 Cooper Creek Blvd., #101, University Park (941) 208-3900.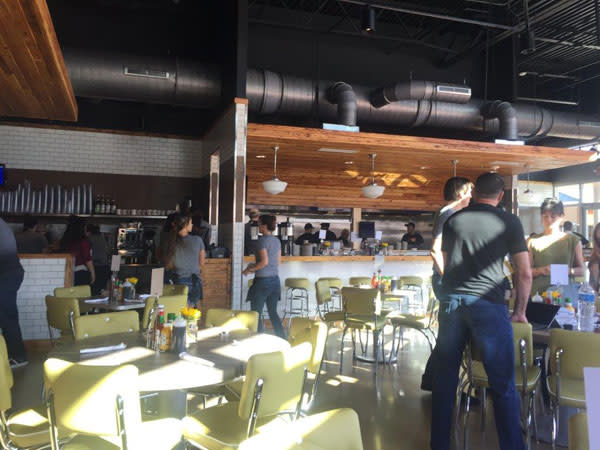 Next up: Daily Eats is officially open as well. Hip, cool and bright--the decor is filled with wood and orange tones--the  diner-style restaurant reminds me of the Little Goat in Chicago. The menus are ginormous, and breakfast is served all day. And, like Fresh Kitchen, this is a restaurant that's known for its bowls.
For breakfast, I picked the lox bowl with scrambled eggs, scallions, cream cheese and smoked salmon on a bed of home fries. (People also rave about the Captain Crunch French toast, although it's too sweet for me.) I also tried the Jersey Shore--after all, what could be better than a burger (that I upgraded to Bison meat) with a fried egg on a bagel?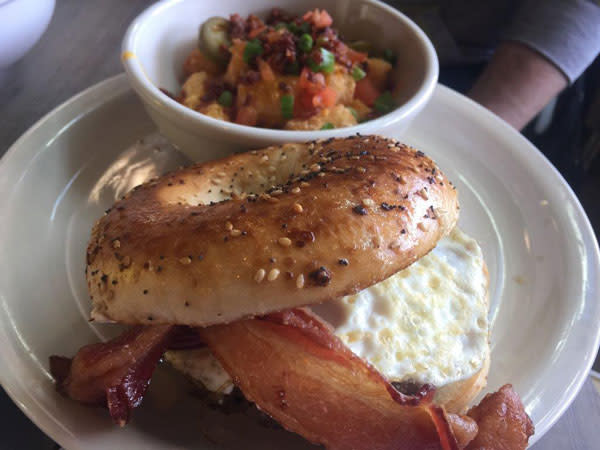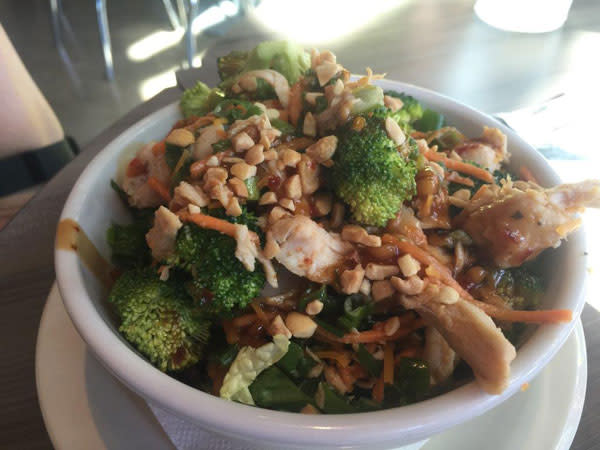 The bowls for lunch and dinner are just as creative, with several lighter choices if you don't feel like indulging in something like a grilled cheese with thick sliced ham, caramelized onions and chunky slices of tomato. Everyone at our table was hooked on the tuna taco bowl, with onions, tomatoes, black beans, corn and cabbage in a while balsamic and cilantro tartar. Also bursting with flavor was the Thai peanut bowl with warm shredded chicken, peanuts, shredded carrots and green onion with a great hit of spice.
And I must admit, I did indulge--as they invite you to on the menu--in a side of three-cheese macaroni. It was indeed cheesy as can be, but the toasted bread crumbs took the dish over the top. (Note there are several other cheesy macs to choose from, like broccoli and bacon, and spicy buffalo).
There's plenty of outdoor seating here, too, and JT Linde, a Suncoast native, is at the helm of Daily Eats, and he's always there to make sure your experience is just that--an experience!
Daily Eats is located at 8491 Cooper Creek Blvd., #107, University Park (941) 208-3880.