Article
Who's In Store: Alison Bishop
When it comes to Sarasota shopping, Living Walls' Alison Bishop proves modern is always in style.
Living Walls' Alison Bishop proves modern is always in style.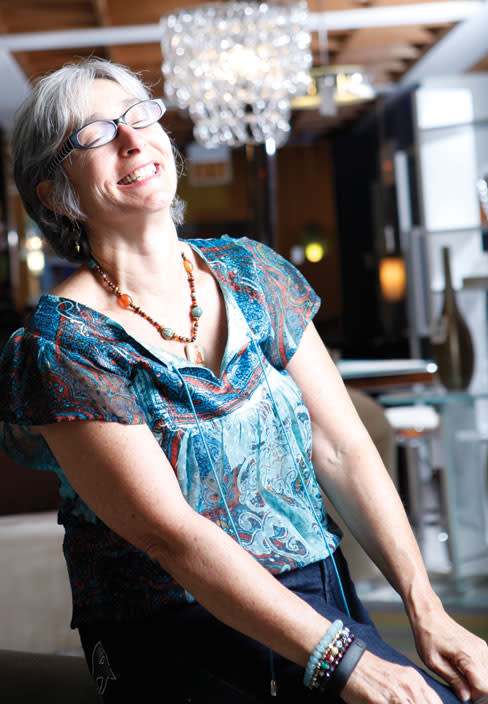 A landmark near the intersection of Gulfstream Avenue and Main Street since 1985, Sarasota's beloved Living Walls is here to stay even though a new condo may soon surround it. "Our building has been sold, but we have a lease. We have time to find a new space if we have to. I'm too young to retire," jokes Alison Levin Bishop, second-generation owner of the style-setting shop brimming with classic modern and contemporary furniture.
Founded in 1970 by Bishop's parents, Ruth and Basil Levin, Living Walls was named for the products that were originally its specialty: wall units and entertainment shelving systems. Soon modern case goods and upholstery followed. "Ours was the first modern furniture store in town, and the reaction was, 'Oh, my God: Is Sarasota ready for this?'" Bishop recalls.
Like her mom, Bishop is a designer focused on creating a retail environment that shows clients their options. "Most of our business is special order and custom interiors," she says. "My goal is to figure out what will make you feel good about your house and to get there with a lot of fun."
Living Walls, 1311 Main St., Sarasota (941) 957-4411.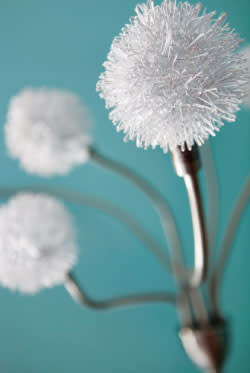 Get Alison's look
Can't keep in stock: The Pom Pom lamp. "Organic meets tech with this light. It's made from stainless steel wire,
but it evokes a tropical plant. The contrast of bright, clean materials with an earthy motif is great for Sarasota homes," says Bishop.
Can't live without: "The out-of-doors and sunshine, and hiking in Myakka. I'm a tree hugger and eco-nut. I love all things nature and natural. I can't tell you how many people would benefit from more of a relationship with nature."
What this town needs: "A way to make more people aware of the wonderful ways to experience nature in Sarasota. We have so much more than beaches. We have mangrove tunnels off Lido Park and 38 miles of trails in Myakka."