Article
Restaurant Review: Euphemia Haye
Our food critic says Euphemia Haye is an intimate restaurant in a romantic seaside cottage that showcases classic dishes prepared with care and great expertise.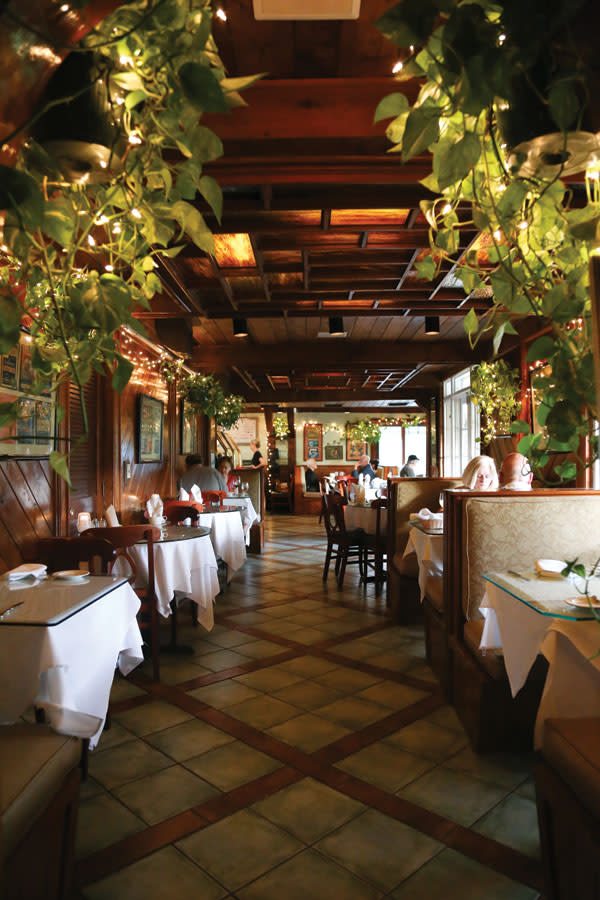 Since 1980, Longboat Key's Euphemia Haye has offered fine dining in a charming seaside cottage under the co-ownership of chef Raymond and D'Arcy Arpke. This married couple are not the original owners; Leslie Buntin established Euphemia Haye in 1975, naming it after his grandmother.
Five years later the Arpkes took over, and they have advanced the intention to serve refined global (mostly French-based European and American) cuisine in a relaxed ambiance. Although the island setting is tropical, the cottage isn't. It's darkish with a meandering interior and a random collection of art and decor items that convince you that someone from another era named Euphemia could actually have lived here.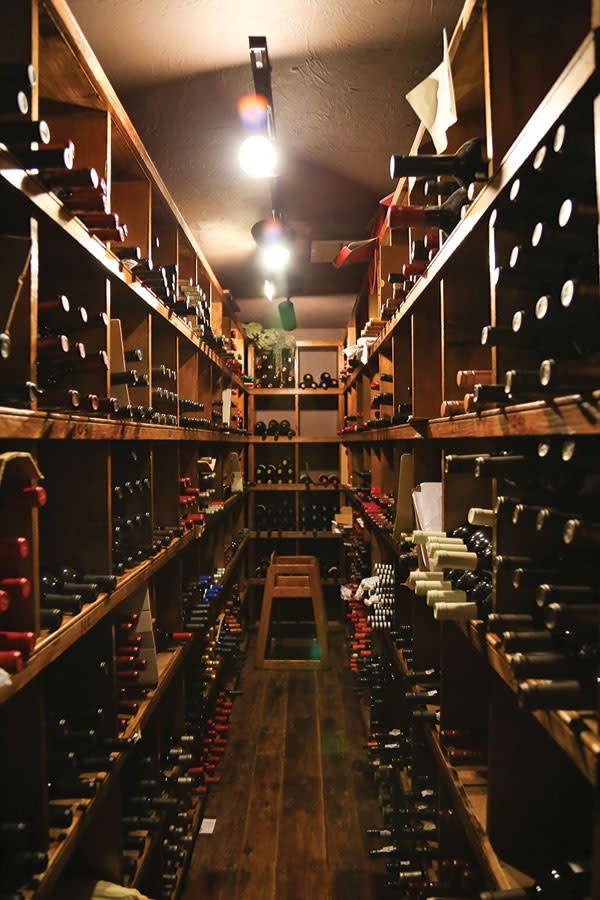 You enter through the small bar and progress into the dining area, where the tables are laid with white cloths, good-quality china and silverware. You feel pampered, and the serving staff supports that sense.
There have been evenings here where the food, wine and ambiance were so dreamy that I wished for an attached boutique hotel so that I could continue the fantasy until daylight. But there have been a few times that I wished a bouncer would grab the occupants of a nearby table by their Armani lapels and plant the loudmouths in the sand outside. Most nights you'll be fine.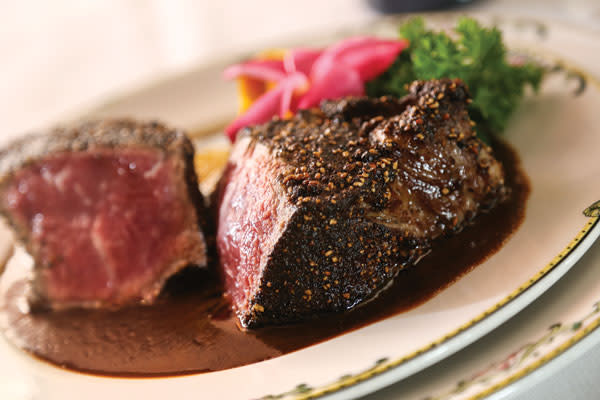 Because of the ambiance and the prices, many consider Euphemia Haye a "special occasion" place, and it surely is that. Celebrate an anniversary, a vacation in paradise or use that expense account for an exemplary peppered strip steak ($54), pan fried, rolled in black peppercorns and drizzled with hot/sweet orange brandy and butter sauce. The roast duck, semi-boned, with stuffing and a fruit sauce, is excellent at $39, and one of the most enduring menu items.
Appealing to a narrower audience are the poached veal calf sweetbreads with a lemon-butter sauce, at $30.50. Not many restaurants do sweetbreads anymore, but Euphemia Haye does it extremely well. Fresh-caught fish, lamb shank Greek-style, scallops, gnocchi pesto, Key West snapper—it's all delicious. Most items are à la carte, but the sides are generous enough to share. They include creamed spinach, pan-blackened split Brussels sprouts, jasmine rice and crispy potato pancakes.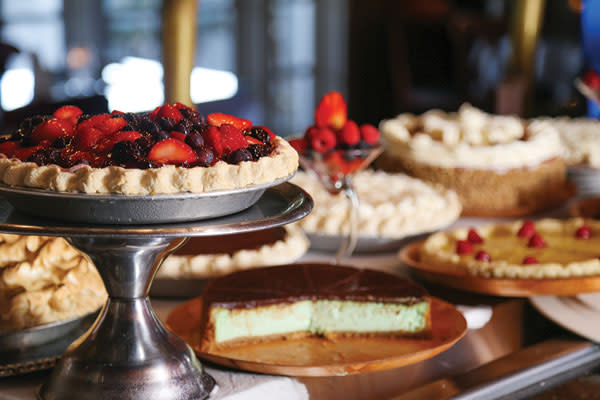 Most of the food at Euphemia Haye is rich and substantial—fine for a once-in-a-while treat, but not the way most people today usually eat. Chef Arpke realized this a few years ago and smartly converted the upper level of the cottage into the Haye Loft Lounge and Dessert Bar. This is a more casual environment, with live entertainment, craft sandwiches, light bites and cocktails. In the adjoining room is a showcase of house-made desserts, from cakes and pies to crumbles, ice cream selections and those glamorous presentations of bananas Foster, cherries jubilee and crepes Suzette.
Euphemia Haye has held to its core mission of serving haute cuisine in a romantic atmosphere. But the enterprise has also changed with the times, giving you the option to eat lighter (and for less) in the Haye Loft, or to simply stop in on a summer night when you're longing for a decadent dessert.
The Verdict: An intimate restaurant in a romantic seaside cottage that showcases classic global dishes prepared with care and great expertise.
Euphemia Haye
5540 Gulf of Mexico Drive Longboat Key
(941) 383-3633
Full bar; parking lot
Major credit cards accepted
Sunday-Friday, 6 p.m.-10 p.m.
Saturday, 5:30 p.m.-10 p.m.
Haye Loft Lounge and Dessert Bar:
6 p.m.-10 p.m. nightly
For more Sarasota restaurant reviews and dining news, click here. >>